THIS POST MAY CONTAIN COMPENSATED LINKS. FIND MORE INFO IN MY
DISCLAIMER
.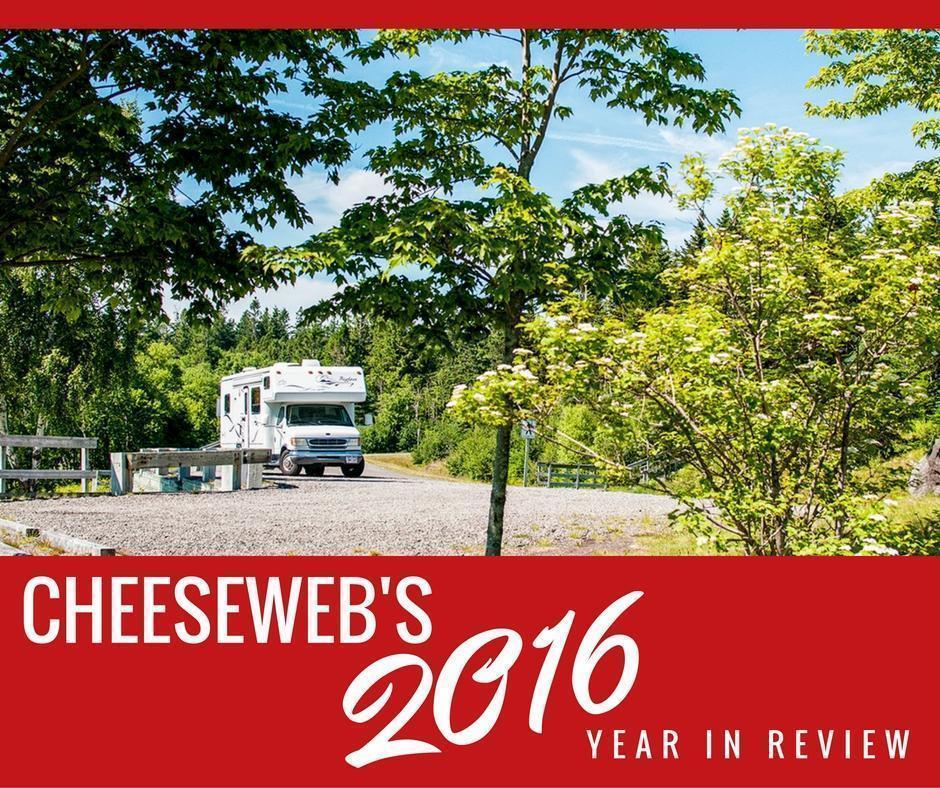 We look back on 2016, a difficult year for many, and reflect on our past articles, challenges, and hopes for the new year.
2016 is drawing to a close, and for the first time I can remember, I can't wait to see the back of this year. It has been a long, challenging year for a lot of people; politically with Brexit and the ticking time bomb that is US politics, socially with the loss of so many talented actors, musicians, scientists, and political figures, and on a global level with natural disasters, terror attacks, and the crisis in Syria.
On a personal level, the goings on in the rest of the world paled in comparison to the loss of my father. From January to August we were almost entirely focused on his health and well-being. For the past few months, since his death, we've been doing our best to recalibrate and figure out our new normal.
Bad news seemed to plague us this year, and we weren't the only ones suffering. We have dear friends battling illnesses and breakups and losses of their own, and frankly, we're sick of the doom and gloom. We were 100% with John Oliver's (not safe for work or sensitive ears) take on 2016 and will be sending this year off with a one fingered salute.
All that said, we try to be as positive as possible (although admittedly Andrew is better at it than my cynical self). Despite the chaos and rise of intolerance in the world, we do believe people everywhere are generally kind, open, and giving. – It's something travel has shown us time and time again.
Our wish going into 2017 is for everyone to take a moment to put themselves in someone else's shoes – maybe it's the Syrian refugee family that just moved to the neighbourhood, or the Muslim gentleman who drives your taxi to the airport, or the gay couple who you see jogging in the morning. Pick someone who doesn't share your religious, political, or social values and take a moment to see them as a person who lives, breathes, fears, and loves, just like you. In the midst of all the turmoil in the world right now, we need to stop looking at everyone as Us and Them and remember we are all WE.
On that very sombre (but I also hope positive) note, we'd still like to look back over our favourite articles from the last year. While Andrew and I stayed close to home focusing on family, we did have the opportunity to explore a few places here in New Brunswick we had never visited before and to revisit a few old favourites from my childhood.
We also owe a huge debt of thanks to our three superstar regular CheeseWeb contributors: Adi, Monika, and Adrian, without whom we wouldn't have been able to keep CheeseWeb running at the same calibre in 2016. We still managed to crank out 95 articles this year (!) and they kept the Belgian and other European content fresh and exciting (and frankly made us pretty jealous with their amazing stories).
Usually, I share our posts of the year chronologically. This year, however, I think it makes more sense to categorise them by country as our travels were so sporadic. Without further ado, here are our favourite articles from 2016:
Slow Travel in France
Even though we were no longer in Europe, in 2016, we still had plenty of stories to share from our motorhome slow travel through France. We completed a few epic posts we're quite proud of including:
The majority of our remaining France articles were from Auvergne, (now part of the new region Auvergne-Rhône-Alpes). We can't say enough good things about this under-rated region of France. See why:
We also shared some articles from Poitou-Charentes (now part of the new region Nouvelle-Aquitaine), a close runner up for our favourite place in France. It's home to La Rochelle, which gets our vote for a city we'd love to live in someday.
Finally, a few more France articles from our travels through the Dordogne department, of Aquitaine (now part of the region New Aquitaine) and Midi-Pyrenees, (now part of the new region, Occitanie).
Slow Travel in Belgium
Even though we weren't able to be in Belgium this year, it was very close to our hearts and minds. We were devastated on March 22nd when our former neighbourhood was ground zero for a senseless act of terror. While we were relieved to be away from the danger, we also found it extremely tough to be away from our adopted city during this time of need. We wanted to help with the healing and be surrounded by our Belgium-based friends who felt this loss as deeply as we did. I tried my best to express my feelings on the terrorist act in this article.
There are so many reasons you should visit Belgium. I've started a series of posts to round up some of my favourite things to do in Brussels and beyond. Here are a few of those posts:
We had a lot more Belgian goodness from Monika and Adrian this year, and you should definitely check them out:
Of course, you can't talk about Belgium without great food options and luxurious hotel stays:
Slow Travel in New Brunswick, Canada
One thing we've been grateful for this past year is the ability to discover some parts of my home province of New Brunswick. Our Slow Travel Manifesto was in part inspired by these close to home travels. We also learned there are ways you can travel, even when you can't leave home.
And let's face it, when you come from Canada, staying home is not at all bad. In fact, Canada is Lonely Planet's destination of the year for 2017, and we're pretty excited to spend next year exploring it in our motorhome, Yeti. Especially since our Canadian National Parks have free admission for the entire year. If you aren't planning a trip to Canada next year, maybe you should be. If you do, you definitely don't want to miss my underrated but amazing home province of New Brunswick.
Our intrepid trio of CheeseWeb contributors has been hard at work bringing you travel stories from around Europe. Here's what they were up to this year…
Slow Travel in The Netherlands
Slow Travel in Germany
Slow Travel in Italy
Slow Travel in Romania
Slow Travel in The United Kingdom
Slow Travel Around Europe
We don't know what 2017 will hold for us. On a personal level, we hope for health and positivity for our loved ones, enough growth in our business to allow us the flexibility to maintain our location independent lifestyle, and the freedom to explore some of this vast country we call home. For all of you, our dear readers who we are so grateful for, we wish joy, peace, love, and openheartedness as you face the New Year and new challenges.
Safe travels xx
Latest posts by Alison Cornford-Matheson
(see all)