About Austria
Population: 8 739 806
Size: 83,878 km2 (32,385 mi2)
Official Language(s): German
Capital City: Vienna
Time Zone: Central European Time Zone
Currency: Euro
Electrical Plug Type: Plug Types C "Europlug" and F "Schuko"
Drives on the: Right
Food You Must Try: Wiener Schnitzel is a traditional Viennese dish; tenderized, breaded, fried veal or pork loin. You can go for the original or branch out with a variation like Bauern Schnitzel, made with bacon and eggs!
Flag: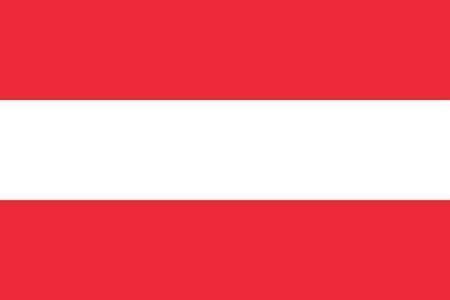 Best things to do in Austria
UNESCO Sites in Austria
The

old town of Salzburg is a beautiful UNESCO World Heritage Site

. It is famous for being the birthplace of Mozart and an important city for classical music. The movie, The Sound of Music was filmed here.

Hallstatt

is a small Alpine village and

UNESCO World Heritage site

. Hallstatt's 16th-century Alpine houses surround a lake, with a Gothic Catholic Church in the centre of the town. It is the oldest, most photographed village of the country.

Primeval Beech Forests of the Carpathians

are used to study the spread of the beech tree (

Fagus sylvatica

) in the Northern Hemisphere across a variety of environments and the environment in the forest. The site is a transnational site, also shared with Albania, Belgium, Bulgaria, Croatia, Germany, Italy, Poland, Romania, Slovakia, Slovenia, Spain, and Ukraine.
Top Attractions in Austria
Fun Facts about Austria
Vienna has the oldest zoo in the world, founded in 1752

Famous Austrians include Arnold Schwarzenegger, Sigmund Freud, and Mozart

The Alps cover 62% of Austria's landmass

The popular musical The Sound of Music is based on the real life, Austrian family, the Von Trapps.

Postcards were first used in Austria

Located in Werfen, 40 km south of Salzburg is the most extensive ice cave system in the world – Eisriesenwelt

St Peter Stiftskeller

is one of the oldest eating establishments in the world, established in 803

The sewing machine was invented by an Austrian, Josef Madersperger, in 1818.

Austria's average unemployment rate from 1960 to 2013 is 4.59%, the second lowest in the European Union after Luxembourg

The Krimml Falls (Krimmler Wasserfalle), in the state of Salzburg, is Europe's tallest waterfall, reaching a height of 380 meters.
Our thoughts about Austria
Adi says: "In Hallstatt, we spent just a couple of hours but I loved the small mountain town feel; no traffic, quiet. I loved the fresh winter air and how clean and perfectly decorated everything was. It's touristy but not to the point where it's over the top; a few groups here and there. It's easy for a tourist to navigate due to its size and lack of language barriers. Everybody in the shops and restaurants speaks English and is helpful."
Photo Credits:
Photo 1: Alison Cornford-Matheson
Flag: By User: SKopp [Public domain], from Wikimedia Commons
Photo 2: By Böhringer Friedrich [CC BY-SA 2.5 (https://creativecommons.org/licenses/by-sa/2.5)], from Wikimedia Commons