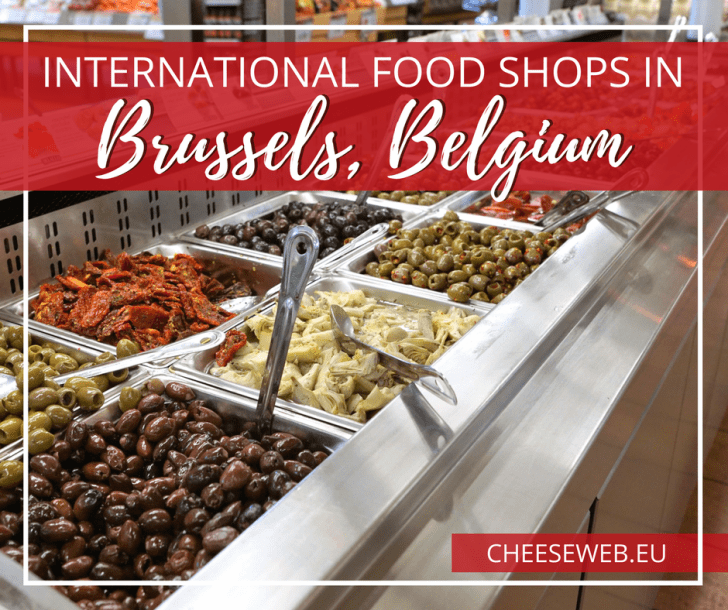 The following is our ever-growing list of international food shops in Brussels. They are organised by continent and then country or region and finally by post-code in Belgium.
We have not tested all of these shops, nor do we specifically recommend them. These are simply listed for the benefit of our international readers who may be looking for a taste of home. The ethnic shops we use and recommend ourselves are listed in blue. Check out this article on our 8 Favourite Ethnic Food Shops in Brussels for detailed reviews.
We have done our best to keep this list up-to-date and accurate, but we are not able to monitor all of the shops on a regular basis. If a shop has closed, please let us know so we can update the list. Also, if you know of a shop we've missed, please send us the details (Name, address, website, type of food) so we can add it to the list!
European Food Shops in Brussels
General European Shops in Brussels
British Food Shops in Brussels
Bulgarian Food Shops in Brussels
Greek Food Shops in Brussels
Hungarian Food Shops in Brussels
Italian Food Shops in Brussels
Mediterranean Food Shops in Brussels
Polish Food Shops in Brussels
Portuguese Food Shops in Brussels
Romanian Food Shops in Brussels
Russian Food Shops in Brussels
Spanish Food Shops in Brussels
Middle Eastern Food Shops in Brussels
General Middle Eastern Food Shops in Brussels
Iranian Food Shops in Brussels
Israeli Food Shops in Brussels
Lebanese Food Shops in Brussels
Turkish Food Shops in Brussels
African Food Shops in Brussels
General African Food Shops in Brussels
Moroccan Food Shops in Brussels
Tunisian Food Shops in Brussels
Latin American Food Shops in Brussels
General Latin American Food Shops in Brussels
Brazilian Food Shops in Brussels
Mexican Food Shops in Brussels
Asian Food Shops in Brussels
General Asian Food Shops in Brussels
Indian and Pakistani Food Shops in Brussels
Japanese Food Shops in Brussels
Vietnamese
Looking for hotel deals in Brussels, Belgium? Book the best possible rates below: