About Bulgaria
Population: 7,101,859
Size: 110,993.6 km2 and 42,854.9 sq mi)
Official Language(s): Bulgarian
Capital City: Sofia
Time Zone: Eastern European Time (EET)
Currency: lev
Electrical Plug Type: Type C (Europlug) and Type F (Schuko plug)
Drives on the: Right
Food You Must Try: Shopska salad – similar to what we know as "Greek Salad," Shopska is made with tomatoes, cucumbers, bell peppers, and Bulgarian cheese. Dressed with a rich oil and wine vinegar and complemented with a glass of Bulgarian rakia, a fruit brandy common in the Balkan region.
Flag: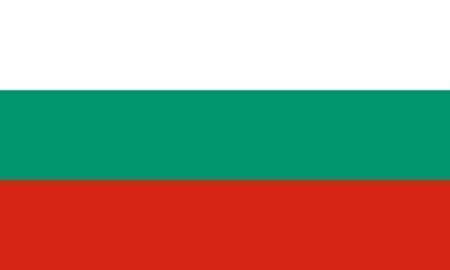 Best things to do in Bulgaria
UNESCO Sites in Bulgaria
The

Rila Monastery

: A beautiful representation of 19th-century Balkan architecture, the original monastery dates back to the 11th to 14th centuries. Although reconstructed after a devastating fire, the site has strong cultural, historical, and spiritual importance to the region. "Here the Bulgarians have kept their traditions alive as successive invaders attempted to clear them away. Unsurprisingly, the monastery is well-visited. We made the most of the fact we were there after the last coach left in the evening before the huge wooden doors closed for the night."

The

Ancient City of Nessebar

is more than 3000 years old and maintains vestiges of various settlements over that time, beginning with the Thracians. Visitors can enjoy the architectural remnants of the many occupants.

Nature-lovers can indulge in the

Srebarna Nature Reserve

, located on the Danube River. Many species of birds make this protected area their home over the winter. Srebarna has been protected since 1948.
Top Attractions in Bulgaria
Plovdiv

offers shopping, ocean views, historic sites, and lots of authentic places to sample Bulgarian cuisine. "In Plovdiv, a city rapidly evolving into a tourist destination, we stood awe-struck at the sheer presence of a huge, stone Russian soldier, holding a machine gun, forever looking out from one of the city's hills. The Red Army 'liberated' Bulgaria from the Germans, even though the country allied itself with Germany in WW2, a complex mystery I've never worked out."

"In Bulgaria, we found ourselves parked in a square in the centre of one such town called

Tryavna

, renowned for wood carving. Here we enjoyed a beautifully cooked meal, for a beautifully low price."

"Near the monastery lies

the seven Rila lakes

.  If you arrive early enough… you can take a cable car up to the lowest of them and make a fairly easy hike up the hillside where you can see all seven at once"

Belogradchik Fortress: Known also as "Kaleto" and built into the Balkan mountainside, history and architecture buffs are guaranteed to be impressed by this centuries-old stronghold.

If you're heading to the Fortress, plan to also visit the Belgradchik Rocks, a natural and remarkable formation nearby.

If luxuriating at the spa is more your style, visit Devin for hiking, cave exploring, followed by a relaxing dip in thermal spas.
Fun Facts about Bulgaria
Bulgaria may not exist among your top favourite wine producers, but until 1989 it was the second highest exporter of wine.

Sofia is the second oldest city in Europe.

Lactobacillus Bulgaricus is a bacteria found in yogurt, unique to Bulgaria – Bulgarians attribute their long lives to it.

Bulgaria is the only country in Europe to maintain its name since its establishment in 681.

Be sure to learn "da" and "ne" because Bulgarian's body language is the opposite of ours – they shake their heads for yes and nod their heads for no.

Bulgaria is proud of their military history: they've never lost a flag in battle, they protected Bulgarian Jews from the concentration camps, and they boast the first female fighter pilot.

You might associate gold treasure with Caribbean pirates, but Bulgaria is where the oldest gold treasure (6000 years old!) has been found.

The first digital wristwatch and the electronic computer were invented by Bulgarians.

Boston didn't have Roman ruins to worry about when they embarked on the "Big Dig" to build their first underground railway – but precious artifacts held up capital city Sofia's subway line for 30 years.

If you're into smelling sweet, Bulgaria is known for its cultivation of roses. Rose oil is an essential ingredient for many perfumes and widely available across Bulgaria in shops and markets.
Our thoughts about Bulgaria
Jay & Julie say: "Before we left Greece, advice rolled in to be careful. Bulgaria and Romania especially. Why we wondered, our nerves on edge as we crossed the manned border into Bulgaria. The signs went Cyrillic, another challenge to navigation and immediately reinforcing the change."