About Malaysia
Population: 32,049,700
Size: 330,803 km2 (127,724 sq mi)
Official Language(s): Malay
Capital City: Kuala Lumpur
Time Zone: UTC +8
Currency: Ringgit (RM) (MYR)
Electrical Plug Type: Types A (flat blade attachment plug), C (Europlug), G, & M
Drives on the: Left
Food You Must Try: Nasi lemak, traditionally served for breakfast is rice cooked in coconut milk, served in a banana leaf.
Flag: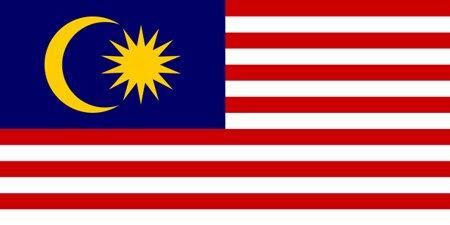 Best things to do in Malaysia
UNESCO Sites in Malaysia
Langkawi is known for its incredible beaches and dense rainforest, making this destination perfect for a family vacation. After you've relaxed on the beaches and trekked through the jungle, why not get off the tourist trail and visit Langkawi's

beautiful waterfalls

? As you might expect, Langkawi's waterfalls tend to be shallow during dry seasons, therefore, try to visit the falls during the rainy season (September-October). Those looking for a bird's eye view should check out the gondola, which departs from Teluk Burau.

Kinabalu

was designated one of Malaysia's first national parks, in 1964. In 2000, UNESCO added it to the World Heritage List as one of the world's most important biological sites. While hiking is one of the park's big draws, of course, it's not feasible, or environmentally sustainable to have folks tramping all through the park, searching for flowers. Instead, the majority of plant-lovers come to the botanical gardens, where many of Kinabalu's species have been relocated for easy(ish) viewing.
Top Attractions in Malaysia
Kuala Lumpur is a massive, cosmopolitan city with some of the best shopping in Asia. But if you find yourself in Borneo wanting to shop,

KK is your city

. Huge, air-conditioned shopping malls wait, practically devoid of shoppers, on nearly every block. Kota Kinabalu's main draw for tourists is as a gateway to the nature of Sabah, Malaysian Borneo's northern province. Central Kota Kinabalu is compact and easily walkable, although there is no beach in the city centre, there is a lively and bustling waterfront.

The

Sepilok Orang Utan Rehabilitation Centre

in Sabah, on the island of Borneo, opened in 1964 to take in injured and orphaned orangutans. The rehabilitation facility itself is not open to the public, but guided tours give visitors a wealth of information about these majestic primates and an up-close view of those who have been rehabilitated. The centre sits on 43km² of protected forest at the edge of Kabili Sepilok Forest Reserve, so the orangutans have plenty of jungle where they can live in relative safety. These incredible creatures are endangered. They are only found on Borneo and the Indonesian island of Sumatra.

From our base in Kota Kinabalu, we arranged another

primate-themed day-trip

, through an eco-tour company, based in the Horizon Hotel. Cruise down the Klias River searching for Malaysian Borneo's other famous inhabitant, the proboscis monkey.

Eat! Malaysia's food scene is diverse and rich, so make sure you're exploring local markets, indulging in local delicacies, and trying new things. The one meal that stands out for us was at a restaurant next door to our hotel in Borneo. It specialised in seafood, and only the kitchen was fully enclosed. It was our first time having that

essential Asian dining experience

of eating on tiny plastic chairs. We ordered a number of dishes, but the best was the salt and pepper soft shell crab. It was crunchy, spicy, and delicious.

The Petronas Towers in  Kuala Lumpur are the tallest twin towers in the world. Close to the National Mosque, visitors can get a sense of Malaysian, urban culture by visiting these two stunning sites of architecture. Thrill-seekers will love the sky bridge, at the height of 170 metres, which gives a massive, panoramic view of the city.
Fun Facts about Malaysia
The Malaysian Flag (the Jalur Gemilang, Stripes of Glory) was designed by an architect in his 20's in 1963.

Borneo is the third largest island in the world after Greenland and New Guinea at over 740, 000 km

2

The Persiaran Sultan Salahuddin Abdul Aziz Shah in Putrajaya is the largest roundabout in the world at 3.5 km diameter.

The Sarawak Chamber in the Gunung Mulu National Park is the largest underground cave chamber in the world at 2 km length – it is said that 40 Boeing 747's could fit without overlap.

Rafflesia arnoldii or as it is better known, the corpse lily, can be found in Kinabalu National Park and is known as the largest flower in the world. Weighing in at up to 15 lbs and blooms as wide as 3 feet, this is not a plant to mess with. The world's largest flower is renowned for its stench, hence "corpse flower."

Famous Malaysians include Jimmy Choo and Michelle Yeoh

Malaysia's most interesting fruit, Durian, has such a strong smell it's prohibited in many public places, like transit. Nicknamed the "King of Fruit," Malaysians take joy in a visitor's first bite of the pungent plant.

Malaysia truly is diverse – only half of the country's 31 million people are ethnically Malay; Indigenous peoples, Chinese, Indian, and others call Malaysia home. Malaysia's colonial history is evident in the use of English throughout the country.

In 2013, Malaysian Captain James Anthony Tan became the youngest pilot to fly solo around the world at 21 years old.

The First World Hotel, in the Genting Highlands of Pahang, is the largest hotel in the world with a whopping 7, 351 rooms.
Our thoughts about Malaysia
Alison says: "We spent a week on Malaysian Borneo, basing ourselves in Kota Kinabalu, and travelling throughout the provinces of Sabah and Sarawak. Our trip to Malaysia was a fluke, based on a cheap flight from Hong Kong. We had no idea what to expect and were hoping for a relaxing beach vacation. Well, relaxing it wasn't, because we found so much to do. In fact, the only thing we didn't love was the beach (and the rainforest leeches). We visited orangutans and proboscis monkeys, saw the world's largest carnivorous plant and the world's smallest orchid, wandered through markets, temples, and a UNESCO preserved landscape, all the while dining on some of the best food we've had anywhere. In all, it was a travel whim that turned into one of our best trips ever."