About Estonia
Population: 1,319,133
Size: 45,227[2] km2 (17,462 sq mi)
Official Language(s): Estonian
Capital City: Tallinn
Time Zone: Eastern European Time (EET)
Currency: Euro (€)
Electrical Plug Type: Types C (Europlug) and F (Schuko plug)
Drives on the: Right
Food You Must Try: Estonians are known for their "black bread" (rye); try it with traditional Estonian cheeses, smoked fish and pickles, and you're dining like a traditional Estonian. Follow it up with a sweet liqueur, Vana Tallinn.
Flag: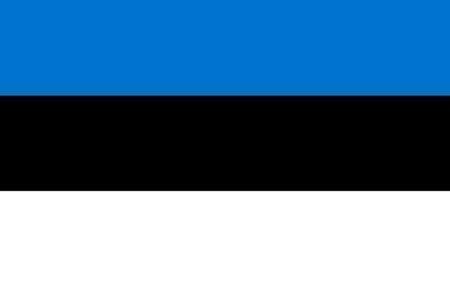 Best things to do in Estonia
UNESCO Sites in Estonia
Tallinn's Old Town

is one of the most well-preserved medieval cities in Europe and is best enjoyed on foot. Everything is in walking distance and wandering the narrow little streets is pure pleasure. Toompea Hill is at Tallinn's highest point, giving you spectacular views from two platforms dedicated to viewing. A large part of what gives the Old Town its fairytale charm is the system of walls and towers surrounding it.

STEM enthusiasts should investigate The Struve Geodetic Arc. A survey of chain triangulations stretching across ten countries and over 2000 kilometres, the Arc was integral to modern advancements in mapping and led to the first accurate measurement of a long segment of a meridian. There are 34 points, noted by a variety of markings throughout the ten countries.
Top Attractions in Estonia
Shopping when travelling might not be your thing, but

Tallinn's shopping scene

is quite different. Most of the merchandise is made in Estonia or the surrounding countries. Make sure to pay a visit to the Tallinn Wool Market set up along Müürivahe Street, next to the medieval wall.

Viljandi is a

small charming town

in the South of Estonia. Despite this town hosting numerous song festivals attracting thousands of people every year (Estonia is known as the "singing nation"), it is kept out of the popular travel guidebooks. This town is surrounded by forests and has a big, clean lake, where you can swim in summer or enjoy the scenic views. One of which is the hill with impressive ruins of the medieval castle.

STEM and history buffs will enjoy the Seaplane Harbour Estonian Maritime Museum. Visitors can explore a decommissioned submarine or icebreaker, as well as other interactive exhibits suitable for the whole family.

Travellers looking for an active experience must try "kiiking": an Estonian invention that is essentially extreme swinging for big kids. Available at many festivals, you can also contact the "Kiiking Union" to find out where to try it.
Fun Facts about Estonia
You may feel a strong influence of the feminine while in Estonia, there are only 84 men for every 100 women

Given the proliferation of women, it's interesting that Estonians are world renowned for "wife carrying," in fact they have won the Wife Carrying World Championships every year from 1998 to 2008

It's well known that Europeans tend to best North Americans on transportation, but Estonia does better, public transportation is free for residents of Tallinn

Estonia has a very high literacy rate at 99.8%

Tech geeks delight! Skype's development team included Estonians, and the country has been voting online since 2005 – Tallinn is considered Eastern Europe's "Silicon Valley."

Estonians take pride in their natural surroundings, it is one of the least densely populated countries in Europe, with approximately half of its land covered in forest, much of which is conserved and protected by government regulation

If you feel as though you're walking through the pages of a fashion magazine, you may be right! Estonia is the top model-producing nation per capita in the world. Smart AND beautiful!

Estonia shines in the winter; they have Europe's longest ice road (depending on the time of year and how the season has gone, between 24 and 27 km).

You won't be alone in your travels, Estonia regularly receives more tourists per year than its total population (1.3 million) due to a bustling cruise ship port

Safety first! While walking or cycling at night, ensure you're wearing reflective gear that lets others know where you are – it's the law!
Our thoughts about Estonia
Adi says: "Deciding to visit Tallinn was one of our best family travel decisions. It is not as touristy as Paris or London, but it's a destination that should be on everyone's travel bucket lists."