About Denmark
Population: 5,785,864
Size: 42,933 km2 (16,577 sq mi); including Greenland and the Faroe Islands 2,210,579 km2 (853,509 sq mi)
Official Language(s): Danish
Capital City: Copenhagen
Time Zone: CET
Currency: Danish krone (DKK)
Electrical Plug Type: Types C (Europlug), F (Schuko), E, & K
Drives on the: Right
Food You Must Try: Stegt flæsk med persillesovs is a traditional dish of pork belly, with white sauce and often garnished with parsley. Imagine if bacon were like steak, and then you got to eat it with a cream sauce. You're going to need a glass of mead with this one.
Flag: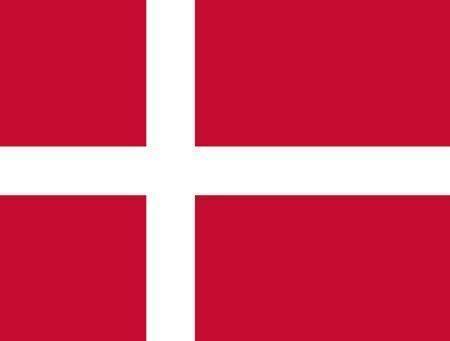 Best things to do in Denmark
UNESCO Sites in Denmark
Roskilde Cathedral

: a UNESCO World Heritage Site, it has been the burial place of Danish monarchs since the 15th century. The cathedral itself has been continuously built upon and, today, it has reached immense proportions. It's a must-see if you decide to make the trip to Roskilde.

Greenland's Ilulissat Icefjord is one of the most active – it has been the subject of over 200 years of study and has contributed to our current understanding of the world's changing climate. It is one of the few places you can see an ice cap meeting the sea. Of course, this journey is for the more adventurous traveller, and access is limited.
Top Attractions in Denmark
Fun Facts about Denmark
No wonder we wrote about food so much, there are plenty of Michelin-starred restaurants in Copenhagen including Noma, voted the World's Best Restaurant for four years!

Maybe it's all that delicious food? Denmark was rated by the UN World Happiness Report as Happiest in the World – 2 years in a row!

You may assume that Europeans along the Mediterranean are the primary consumers of coffee, but Danes drink more coffee per capita than anyone else in the world.

Greenland, an autonomous state of Denmark, is the largest island in the world. Greenland occupies over 2 million square kilometres, 1.6 million of which accounts for the ice sheet.  

Denmark averages 50% days a year of precipitation, so bring your raincoat!

There's no word for please in Danish; instead, there are many terms and phrases to express gratitude.

If you're a parent, you can blame that sharp pain in your foot on the Danes; they invented LEGO! (Added fact, the name "Lego" came from the Danish, leg godt, meaning "play well.")

The Danish royal family has been around for nearly 1000 years, and it is the oldest, continuous monarchy.

Danes prefer two wheels – there are two bicycles for every car.

Surrounded by water, it makes sense swimming is part of the curriculum for Danish schoolchildren.
Our thoughts about Denmark
Alison says: "We travelled to Copenhagen, Denmark when my friend Jenn came for a summer visit. The three of us rented an apartment on the outskirts of the city so we could live like locals. We explored the city on foot and by bus, but our favourite way to see the sights was by boat.
We spent a morning ogling the crown jewels in Rosenborg castle, hung out with hippies in Christiania and hipsters in Christianshavn, waved to the Royals at Amalienborg, and made a passing visit to the Little Mermaid. Of course, we found some great food in this lively city and hope to return to taste more!"