About China
Population: 1,403,500,365
Size: 9,600,000 km2 and 3,700,000 sq mi
Official Language(s): Standard Chinese
Capital City: Beijing
Time Zone: China Standard Time (UTC +8)
Currency: Renminbi (Yuan)
Electrical Plug Type: Type A (flat blade attachment plug); Type C (Europlug); Type I (Also used in Australia & New Zealand).
Drives on the: Right
Food You Must Try: Xiaolongbao: a delicate dumpling, filled with piping hot soup. Try it at Din Tai Fung, a Michelin Star holder.
Flag: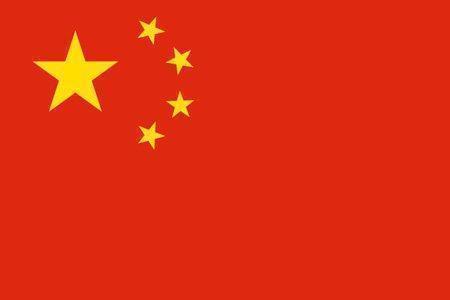 Best things to do in China
UNESCO Sites in China
Famously visible from space,

the Great Wall of China

is a feat of architecture and a massive historical site. Construction spanning from the 3rd to 17th centuries, to say it is a significant piece of infrastructure is an understatement.

In terms of global recognition, perhaps the only match for the Great Wall is China's Giant Panda. Nearly one million hectares of land is protected in the

Sichuan Giant Panda Sanctuaries

; home to the majestic bear, as well as many other endangered species.
Top Attractions in China
Fun Facts about China
China has the largest population in the world, although India is catching up. Nearly 20% of the world's population is Chinese!

China does come second in terms of economic size; the USA is the first.

You'll have to save your travel bragging for after you leave China, popular social media sites like Facebook are banned there.

China only has one time zone, despite its size.

New Year in China does not fall on January 1st as it does for us – instead, it's determined by the Lunar Calendar (the world's oldest calendar). New Year is the biggest holiday in China and is celebrated for two weeks.

Enjoy a cold, sweet, creamy treat when the weather is warm? Thank China! Ice cream was invented by mixing rice and milk with snow.

You may already know China boasts the largest standing army in the world but did you know their massive military contingent also includes pigeons? 10,000 have been employed to deliver communications between military installations in the event of an infrastructure failure.

China is the origin of many technological inventions: kites, seismic detection, and the waterwheel to name only a few.

Shanghai has the fastest train in the world, clocking 431 kilometres per hour (268 miles/hour).

If you're looking for luck, choose the number 8 and wear red. In China, brides wear red on their wedding day and couples often get married on days associated with the number 8.
Our thoughts about China
Alison says: "While we have technically been to China, and have the passport stamps to prove it, it's hard for us to count a day in Shenzhen as having 'done' China. We did, however, spend an incredible week in Hong Kong –technically China these days but so unlike the mainland. We loved Hong Kong's crazy diversity – the mix of ancient and modern, and Eastern and Western. We loved the vast markets and incredible food scene. We can even see ourselves living there for a few years.
We're both a bit hesitant about mainland China, while we want to visit, the mixed reviews from our friends who have travelled there, make us pretty sure it would be a challenging trip. We're always up for a good challenge, and we've learned to push our boundaries when it comes to travelling. Even if we don't fall in love with a country, we've never regretted travelling somewhere new."