Foodie Guide to Brussels
Local Tips for Restaurants, Shops, Hotels, and Activities
You've already heard of Belgian beer, waffles, and chocolate. But you may not know Belgium is a secret foodie heaven, with more Michelin stars per capita than France and the entire globe of world cuisines available – and Brussels is at the heart of it all.
Travel writer and photographer, Alison Cornford-Matheson, spent 11 years tasting her way through this gourmet city and shares her favourite restaurants, bars, hotels, shops, and activities for foodies with you.
With the Foodie Guide to Brussels in your hand, you'll explore the city's rich gastronomic tapestry like a local and see a side of foodie Brussels few tourists experience.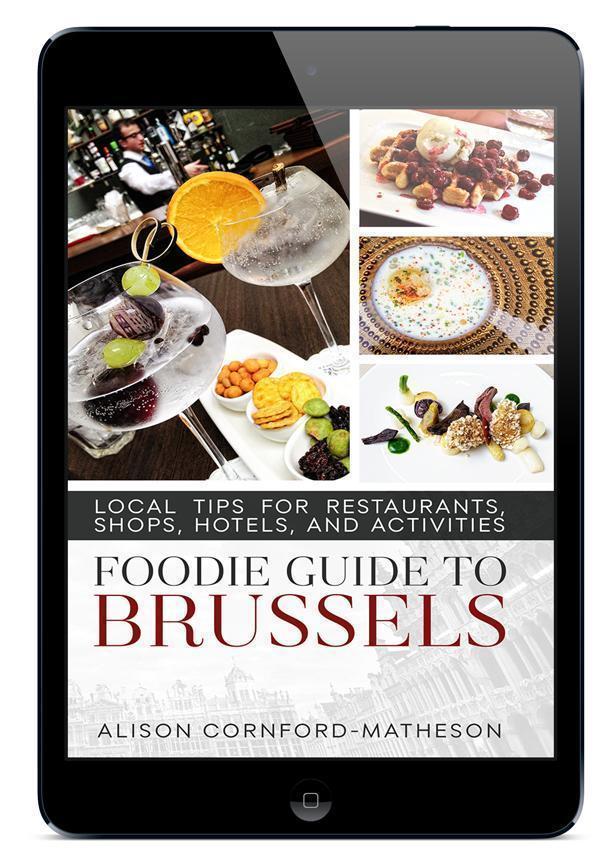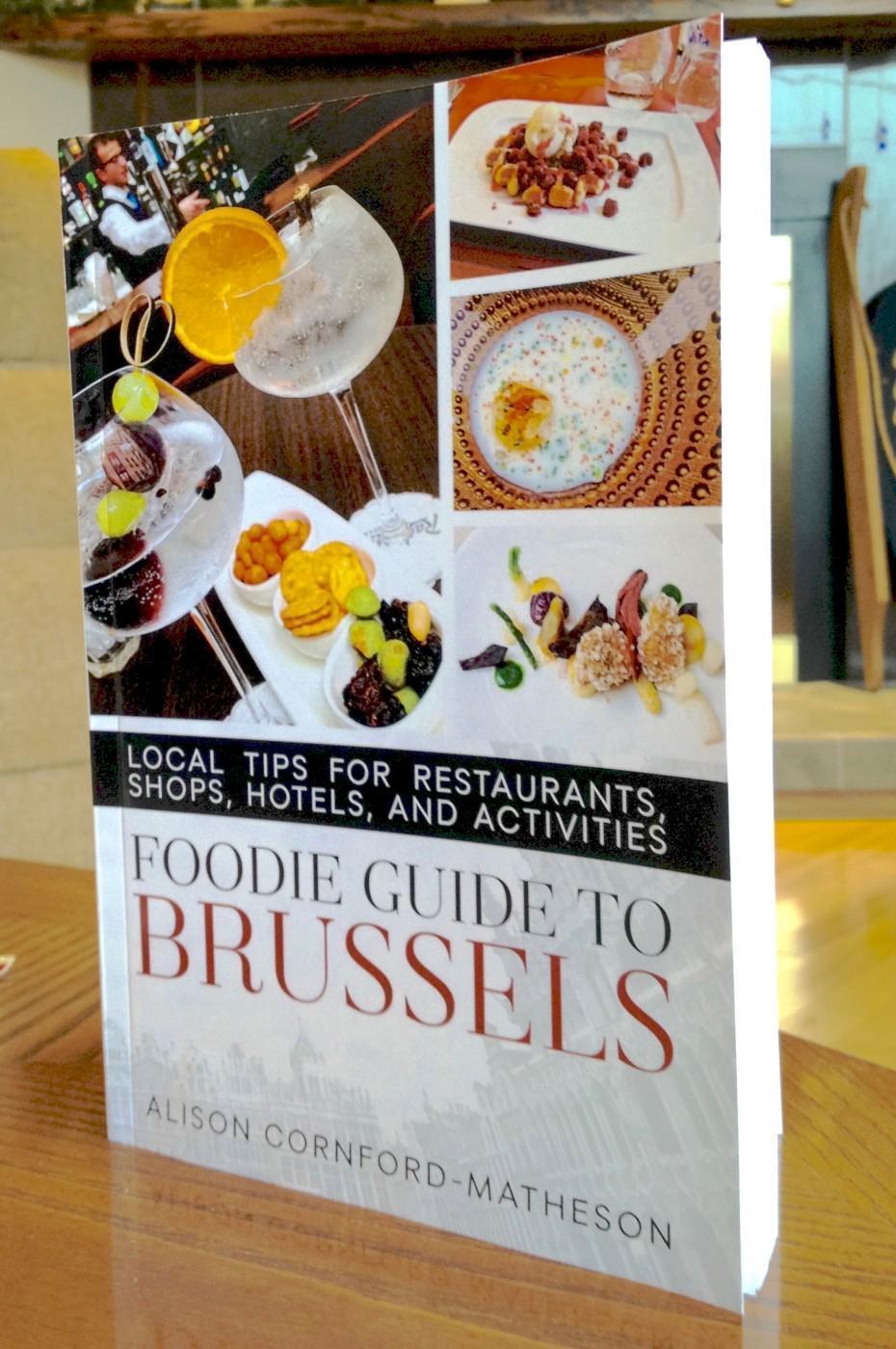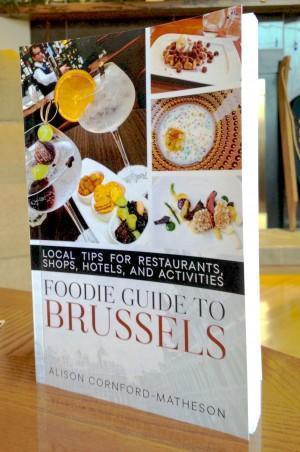 Ready to buy already? Here you go!
The Foodie Guide to Brussels will:
Teach you about Belgium's most loved traditional dishes, and tell you where to eat them
Show you where the locals buy beer, chocolate, waffles, and fries – so you won't be charged tourist-trap prices
Share the city's top restaurants – from the Michelin Stars to the best cheap eats and everything in between.
Tell you what to do between meals in Brussels, including the best museums, tours, and classes for foodies
Share Brussels' best foodie shops and markets for everything from the freshest local products to the latest foodie gadget
List the very best hotels for foodies, with excellent restaurants and proximity to the city's foodie highlights
Guide you through the perfect foodie day in Brussels
Offer tips on language, tipping, and other restaurant etiquette and tell you the places you should avoid
What you won't find in this guide: This is not an overview of everything to do in Brussels. If you're looking for a list of every restaurant, museum, and cooking shop in Brussels, with star-ratings or long-winded menu descriptions, this guide is not for you. If you want the latest flash-in-the-pan, trendy eatery, you won't find it here, unless it has genuine staying power.
This guide is for you – If you love delicious local food, menus that change with the seasons and availability of fresh, local produce, dining without another tourist in sight, and you want insider tips so you can make the best decisions about how you want to spend your time (and caloric intake) in Brussels.
Listen to Alison reveal more about the Foodie Guide to Brussels with The Bulletin on FM Brussels:
SPECIAL OFFER: Buy Now and Get Access to these FREE resources: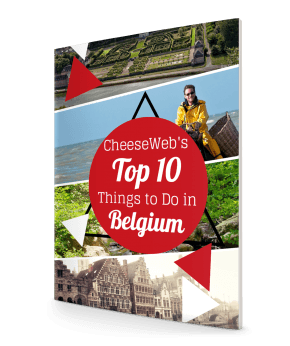 A detailed Google Map of all locations listed in this guide
The Top 10 Things to Do in Belgium eBook
Our Favourite Food Blogs for Brussels
Sneak-peeks and updates on all of our upcoming guides to Belgium and beyond
What are you waiting for? Bon Appetit!
Still not convinced? Here is what others are saying:
5 stars! My tummy is rumbling just reading this book!
This is exactly the kind of guide you want to have when visiting a new place. The humourous, light tone makes it very enjoyable, and it's a happy mix of "enjoy your fries on a bench" and Michelin star dishes.
Don't do the generic food tour thing. Take this advice and taste your way through Belgium on your own. You won't regret it.
Available in both digital and paperback editions!
Prefer to read on your Kindle? We've got you covered!
Or on your iPad? Not a problem.
Prefer the feel of a physical book in your hand? We know just how you feel! We tweaked the book's layout, added some more photos, and put together a beautiful black and white paperback edition. No need to worry about power, just stick the book in your bag and you're ready to go.
This book is so full of foodie ideas you will want to have it close to hand no matter the format. Did we mention it'll save you hours on finding the perfect spot to eat?
…it's a happy mix of "enjoy your fries on a bench" and Michelin star dishes.
We couldn't say it any better!
About Alison Cornford-Matheson
This book was written out of a passion for food and Belgium by Alison Cornford-Matheson. Alison is a travel journalist, photographer, and author of several books. She called on her background in International Development Studies, Journalism and Photography to found CheeseWeb.eu, a website dedicated to slow travel in Europe and beyond. Alison is a founding member of the Professional Travel Bloggers Association. She contributes to luxury travel website Jetsetter, is an Ambassador and Local Expert for AFAR.com, and guest writes for a variety of travel and expat websites. Alison is a passionate traveller and loves to uncover 'hidden gems.' She is also a foodie, music fan, garden enthusiast, and lover of all furry creatures. You can see all of these topics reflected in her work. Alison is currently slow travelling her way around Europe full-time in a motorhome named Amelia, with her husband, Andrew, and 2 adventurous cats.
A personal message from Alison:
Thank you for your interest in the Foodie Guide to Brussels! I love food and truly believe Belgium's culinary scene is just waiting to be discovered. If you want to get the best out of a visit to Brussels, then I know this book will help you. Enjoy your travels and bon appetit!