THIS POST MAY CONTAIN COMPENSATED LINKS. FIND MORE INFO IN MY
DISCLAIMER
.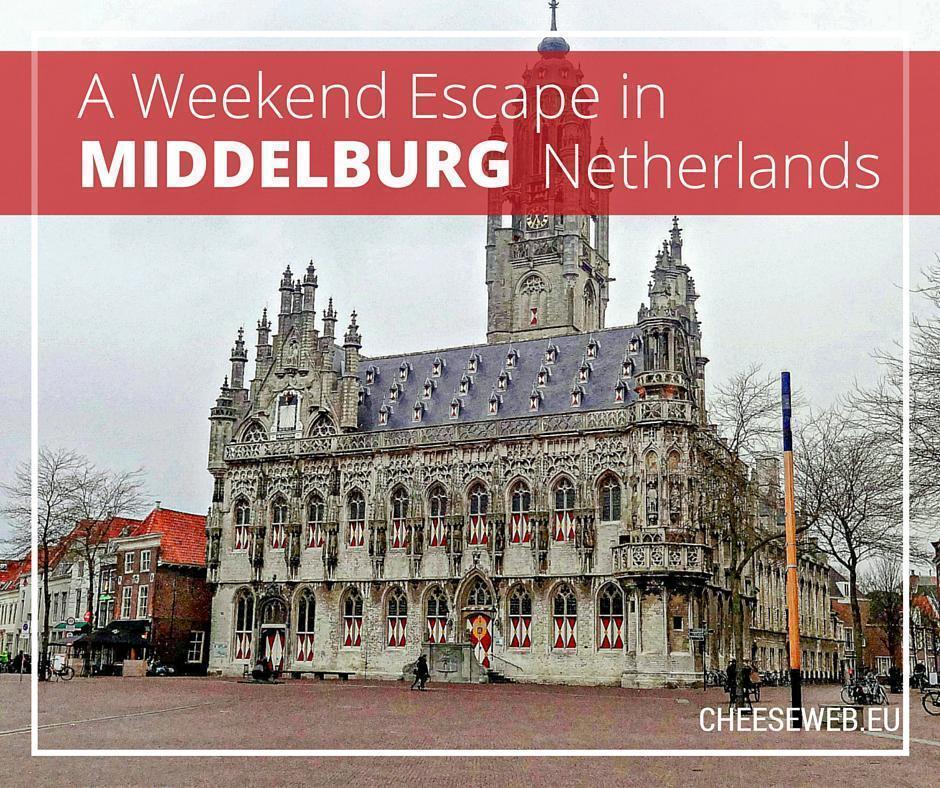 Monika takes us on a family-friendly weekend escape to Middelburg in the Dutch province of Zeeland in the south-west Netherlands.
Finally, spring is upon us and, as the weather gets better, the search for a weekend getaway to clean off the winter rust is vital. Middelburg, the capital of Zeeland province in the southwestern Netherlands, offers a perfect weekend break. The drive is approximately only 130 kilometres from either Brussels or Amsterdam. There is something for everyone in this city, from specialist shops selling tapestries and old furniture, cafes with pavement seating, Gothic architecture, canal tours, and yes, some not-to-be-missed seafood. Middelburg manages to surprise you in more ways than one!
Where to stay in Middelburg
There are plenty of choices, in Middelburg, as far as hotels are concerned. There are four-star properties like the Van der Walk hotel, family, and budget hotels. If you fancy living like a Middelburg resident, there are bed and breakfasts in Middelburg itself or the nearby towns of Arnemuiden or Veere. We chose a boutique hotel, The Roosevelt, close to the centre, wherein each room is uniquely designed offering you a different experience with each stay. The hotel was renovated from a stately old building meant for collection of water taxes, lending it a vintage charm while offering the client all the modern amenities needed for an ideal stay.
What to do in Middelburg
The Roosevelt hotel is opposite the church tower, the Lange Jan or Tall John. The imposing 90m tower provides a magnificent city view if you manage its 207 steps. The Lange Jan is a part of the Abbey complex, which also houses the Zeeuws Museum with a café and an expansive patio.
Not far from the Abbey complex, is one of the city's finest examples of Gothic architecture, the town hall. It has a typical Gothic tower and large stained glass windows, with red and white wooden shutters that lend a majestic quality to the building overlooking the market square. Statues of Zeeland's counts and countesses also form part of the building's façade. Seeing it standing proud now, it is hard to believe the building was almost completely burned during the Second World War.
The city has a likable quality, with its ample green space, parks, and many picturesque windmills dotting the landscape. There are canals lined with beautiful houses, spanned by charming bridges, which make great pathways for walking and jogging alike. There is even a dedicated cyclist lane. What did you expect; we are in the Netherlands!
What to eat in Middelburg
Part of the fun of visiting a new place is sampling the food and Middelburg won't disappoint you. It has cafes and restaurants with pavement seating and a generous blanket thrown in if the weather turns cold. We had an excellent salad, with plenty of Dutch cheese, and a luscious burger in a restaurant called Røst (Sint Janstraat 45), which we just walked in by chance. We were happy we did!
The owners were welcoming and warm, and they served the most delicious, home-style carrot soup. They also introduced us to the fresh pear and apple juice produced and bottled in Zeeland; we ended up carrying half a dozen of bottles back home. The pear juice was excellent, with no added sugar or preservatives. Don't miss this if you happen to be in Middelburg or Zeeland.
Middelburg also has plenty of speciality and Michelin Guide restaurants. The hotel concierge recommended the De Gouden Bock (Damplein 17), not far from the centre. The restaurant has a Mediterranean atmosphere and serves fresh seafood done in an exquisite way. We enjoyed the food and the house wine, however, service with a smile would have made the food more delectable.
There is something for everyone in Middelburg
Shoppers will find small charming shops selling tapestries, furniture, blue and white china (which I oh so love!). You can also find the usual big chains, all in a walkable distance from the Abbey complex.
If the children are bored of the museums and shopping, you can take them to Mini Mundi, which has an indoor play area with an amusement park containing miniature replicas of the different towns of the Netherlands.
We spent a wonderful March weekend in Middelburg. Though it was raining and the weather was less than optimal, we had a great time. When the sun is shining, you can always visit the nearby seaside resort town of Domburg, in Veere. Zeeland was a revelation and a weekend was definitely not enough to do it justice. I plan to go back soon!