THIS POST MAY CONTAIN COMPENSATED LINKS. FIND MORE INFO IN MY
DISCLAIMER
.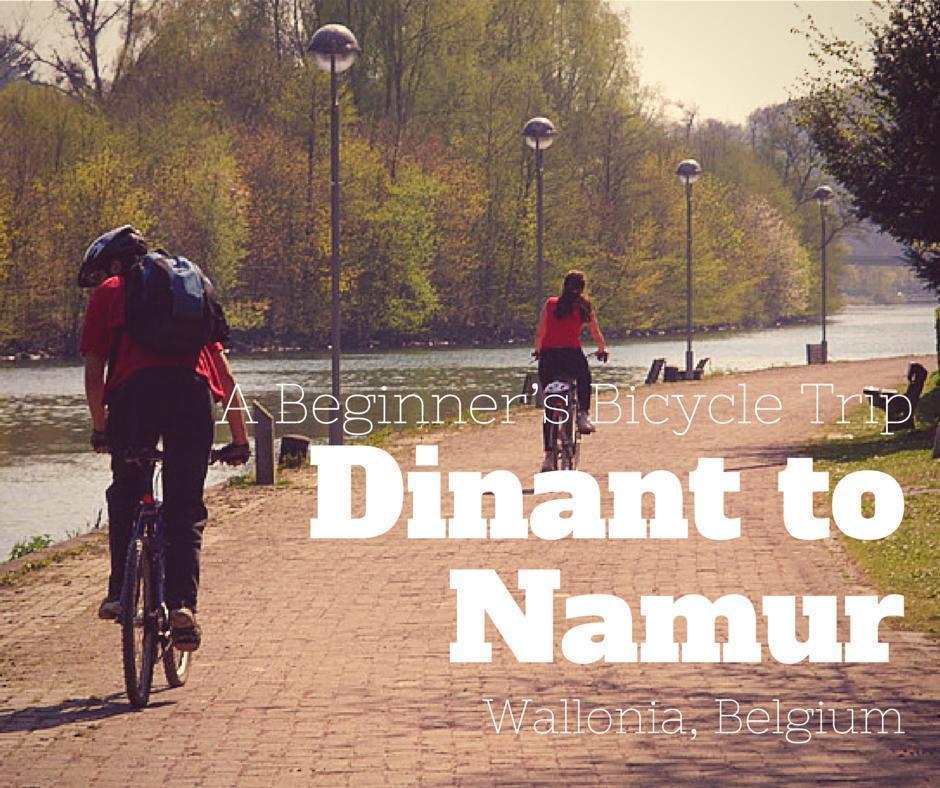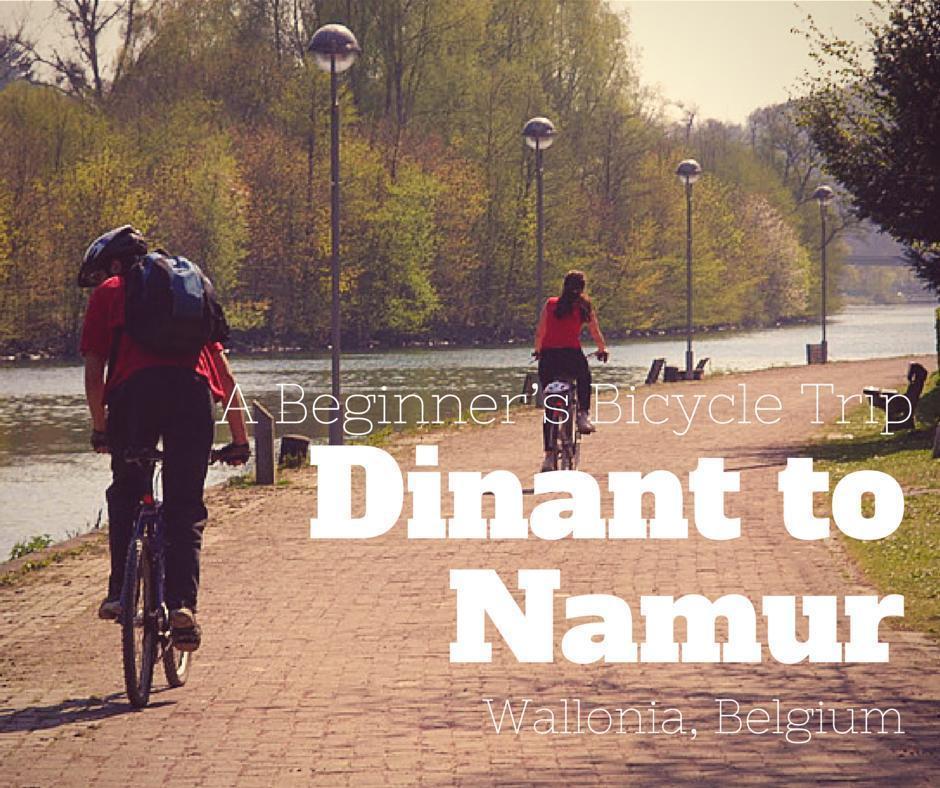 Our contributor, Adrian, shares a slow travel adventure in Wallonia, Belgium, on two wheels, with a scenic bicycle trip from Namur to Dinant, perfect even for beginners.

So you want something different. You already know what Brussels, Bruges, Ghent, Antwerp and Ostend look like. Taking the train to a big city, wandering around and coming back is no longer fun. You wish to take in more nature, more landscapes, slowly enjoying what lies to your left and to your right. You would like to take a trip, not just to go somewhere. However, adventure is not your thing either. You don't feel like spending a lot of effort just to reach some obscure village. There must be a destination, but there must be a nice ride, too. You want the best of two worlds. Why not take a bicycle and ride it slowly from Namur to Dinant?
Cycling is one of my favourite activities. I have taken bike rides all across Belgium and its neighbouring countries. Some of them were difficult and I wouldn't recommend them to the less trained. However, this route is among the easiest and I do believe it's worth the effort (unless you are definitely not into cycling).
The distance between Namur and Dinant is about 30 kilometres and the route is completely flat. Winding along the River Meuse is surprisingly scenic, so this ride has much to offer. You can admire the beautiful villas by the riverside, or the imposing rocks at Profondville. You can spot the 19th century Dave Castle or you can watch the ships passing through any of the six locks along the way. Beautiful nature and picturesque villages spread on the hills will be everywhere so there is surely something to enjoy at every wheel turn.
How to do it
Depending on your physical capability, you can choose between a return journey and a one-way trip. Cycling from Namur to Dinant, at an average speed of as low as 10 km/h, would take you three hours. If you can make it faster, then two hours should be enough to link the two cities.
If you travel to Namur by train, you can take your own bicycle onboard, for a fee (or for free, if it's a foldable bike). If you opt for a one-way cycling trip on a weekend, then be sure to ask for a weekend ticket to Namur, but with Dinant as the alternative return point. This means you'll go to Namur, but you'll come back from Dinant. This kind of ticket can only be bought at the station counter, but the price is lower than that of two separate tickets for each segment. Ask the vendor for the bicycle tickets as well.
If you do not own a bicycle or you wish to avoid the hassle of carrying it on public transportation, you can rent one at the House of Cyclists (Maison des Cyclistes) right at Namur train station. Check their website for prices, opening hours and contact information.
Where to ride
One of the main reasons I recommend this particular route is it's almost completely car-free. Your journey should start on the left bank of the Meuse, at the Pont de Jambes, less than 2 kilometres away from the train station. Once you reach this point, all you need to do is follow the former towpath along the river, now part of the RAVeL network. This means the whole path is mainly reserved for non-motorized traffic, such as pedestrians, cyclists and horseback riders. The places where cars have some access to this path are few and you won't deal with heavy traffic. Therefore, it's going to be a peaceful and relaxing ride, with many rest areas where you can take a break, not to mention the riverside restaurants and terraces waiting for you here and there.
Of course, you can ride on the main road if you are not afraid of sharing it with cars. However, I see no meaning in going the more dangerous way. Notwithstanding, if you feel you are in good shape, you can also return by the other side of the river (the eastern one). There will be no RAVeL there, but the road is equally beautiful and, this way, you will have two different views during your outbound and your inbound journey.
What to see
Namur and Dinant both boast a number of impressive monuments. Both have citadels and viewpoints offering breathtaking views over the Meuse valley. Dinant is also the birthplace of Adolphe Sax, the inventor of the saxophone, so you'll encounter many saxophone references in this little riverside town. If the ride itself is not enough for you, you can stop by the Strawberry Museum of Wépion, the Annevoie Gardens, or you can have lunch with a view at Les 7 Meuses – a panoramic restaurant that lies on the top of the hill, near Godinne. If you still want more, don't hesitate to visit the tourist offices of Namur, Profondville, Anhée and Dinant. They will surely have some nice tips for your trip.
Is it really that easy?
Well… It is hard for me to estimate your stamina so I cannot guarantee a smooth ride to everyone. But, unless you use your bicycle only to ride around your local park or for a two-kilometre commute, I believe you can do it. As I said, the route is flat and 30 kilometers is a reasonable distance to me. I have already done it with a couple of friends and even the most exhausted of them could eventually make it to Dinant and then back to Namur.
Nevertheless, if you are wondering about the shortcomings of this trip, then I would only have two of them to point out: wind and cobblestones. If the weather is very windy, you might find it more difficult to pedal, despite the flat path. Check the weather forecast for wind speed and direction before you go. Also, you might feel some discomfort on the few kilometers where the path is paved with cobblestones. Yes, it is a bit annoying there, especially if you are a beginner, but there's no need to worry: except for that section, most of the route is smooth, covered in asphalt, flat setts, concrete or macadam.
Ready to go?
Still hesitating? Well… don't hesitate to contact me if you still have questions. I would be glad to help.
To sum it up, it is a basic journey within Wallonia, yet a scenic, rich one. Be it for sports' sake or for the view, anyone can try a slow bicycle journey from Namur to Dinant. Saddle up and ride safely!
Read more from this series...
A Beginner's Bicycle Trip in Belgium from Namur to Dinant