THIS POST MAY CONTAIN COMPENSATED LINKS. FIND MORE INFO IN MY
DISCLAIMER
.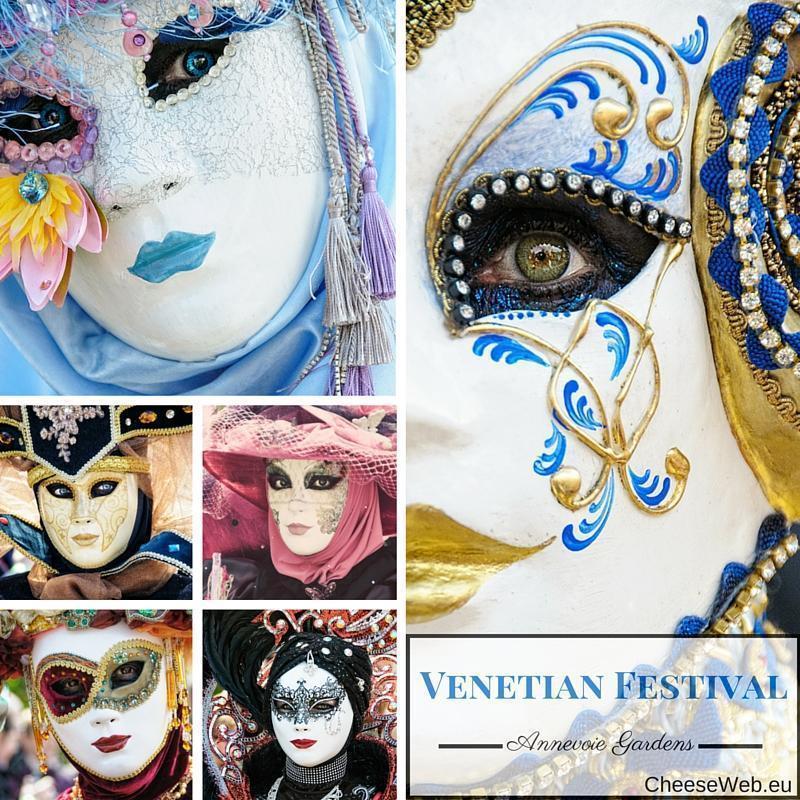 What do Venetian Carnival masks have to do with a castle garden in Belgium? We don't know. But we like it anyway.
I do my best to avoid large crowds, but there I was, sandwiched between onlookers hoping to snap photos of the almost 100 people parading past in full Venetian Carnival costumes. Luckily, I wasn't in danger of tumbling into a canal. In fact, I was 1100kms from Venice – at Annevoie Gardens in Wallonia.
What the heck do Venetian Carnival costumes have to do with a castle garden near Dinant? In all honesty, I still don't know. What I do know, is it is a must-see event in Wallonia, particularly if you are interested in photography, costume design, or offbeat Belgian events. (Sign me up for all three!)
For us, it all started with a reader email. "This looks like something you might enjoy…" The Annevoie Gardens had been on my to-do list for years and the Venetian Festival looked like as good a reason as any to visit.
Upon arrival, we discovered a few stalls selling Venetian products: food, the requisite Carnival masks and the like.
We wandered through the gardens, which were blooming with tulips, but not much else this early in the year.
The castle is lovely in an imposing way but is not open to the public.
What we didn't see on our wanderings was anyone in costume, as the program had indicated. We bumped into some friends who were as confused about the happenings as we were.
Finally, a crowd began to gather near the castle. We found a spot on the grass and waited, still having no idea what to expect. There was mention of a parade and both Andrew and I were estimating 20-25 people in costume at most.
Then they started emerging from the castle…
They kept coming and coming. These were no costume shop rental costumes either. We were told the entirely handmade costumes and masks and took over a year to create. They were spectacular.
Once all of the participants exited the castle, they paraded past, offering some excellent photo opportunities. This was by far, my favourite part. Just look at some of these incredible masks:
When the parade officially finished, those in costume, posed around the garden, for still more photos. It was an incredible display.
I wish I could tell you the history of the event and how it came to be in Belgium. I can't. All I can say is make the effort to attend next spring.
In 2017, the Annevoie Gardens Venetian Costume Festival is scheduled for April 29 through May 1st.
The Annevoie Gardens has several events throughout the year. If they are all as good as the Venetian Carnival festival, count me in. Even if you can't make it to one of the special events, the gardens are a beautiful place for a stroll, and I expect they are lovely in full-bloom in the summer.
The Gardens of Annevoie
Rue des Jardins, 37 a
5537 Annevoie – Belgium
For more great castle articles, be sure to visit our Castles in Belgium page where you'll find links to all of the castles in our little country.
Latest posts by Alison Cornford-Matheson
(see all)