THIS POST MAY CONTAIN COMPENSATED LINKS. FIND MORE INFO IN MY
DISCLAIMER
.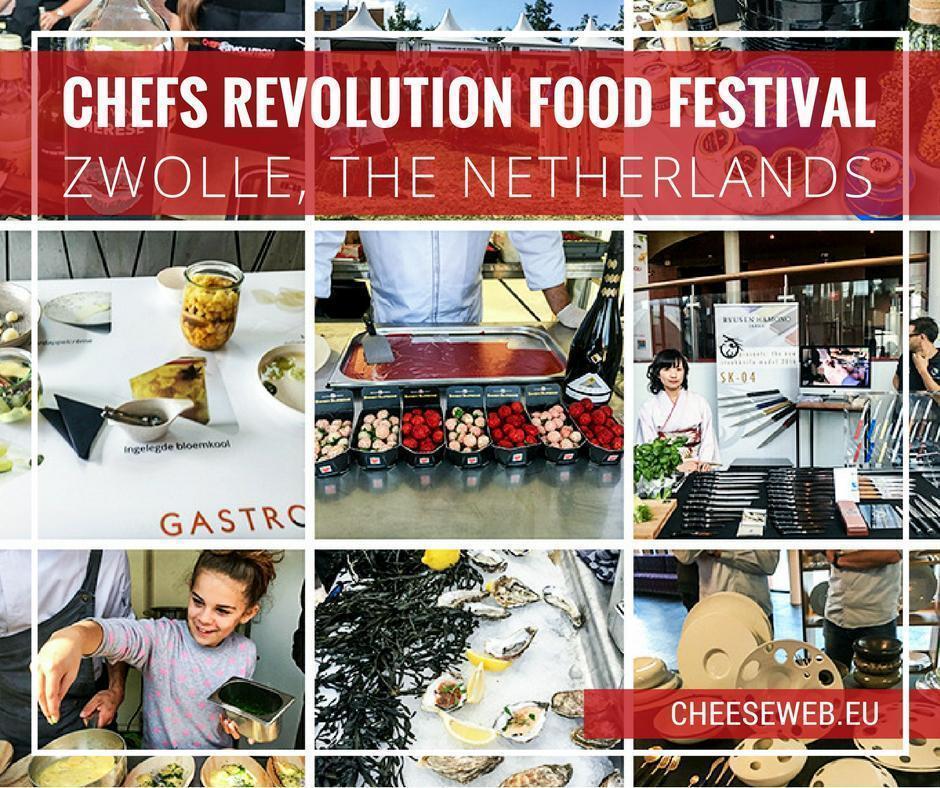 Monika attends the avant-garde Dutch food festival, Chefs Revolution, in Zwolle, Netherlands.
The Chefs Revolution avant-garde cuisine festival in Zwolle is a celebration of the incredible talents of star chefs from the Netherlands and beyond. It includes a fantastic farmers' market exhibiting local products from Zwolle and the Netherlands.
The festival's concept, a collaboration between Dutch and international chefs, evolved from the desire for the Netherlands to have a food festival similar to Chef-Sache in Germany. The first Chefs Revolution was conceived and organised in 2012, by 3-star Michelin chef of De Librije restaurant, Jonnie Boer and his wife, Therese Boer, with the team from Port Culinaire, Thomas and Carola Ruhl, in Zwolle.
The festival takes place every two years, and in 2016, the third event was held on the 18th and 19th of September. The Chefs Revolution not only provides a platform for the star chefs to showcase their talent but also helps the chefs learn new culinary skills and exchange ideas about the latest trends on the food scene. And yes, it provides a lot of food entertainment for people like you and me!
Chefs Revolution 2016 was held at the DeSpiegel Theatre and was attended by local and foreign delegates as well as people interested in discovering the best of the international culinary scene. The festival opened with a discussion about current food trends and was followed by an astonishing culinary demonstration by Jonnie Boer and his team. It was fascinating to learn recipes can be created from tulip bulbs and water lilies.
Other 3-star Michelin chefs like Eneko Atxa, from Spain, Joachim Wessler, from Germany, and Rasmus Koffoed, from Denmark, also gave cooking demonstrations. Chefs Revolution has also hosted big names like Massimo Bottura and Rene Redzepi of Noma fame, in the past.
Besides cooking demonstrations, there were also cooking competitions and wine workshops. Having attended many international conferences as a medical doctor and also as an invited speaker, I can safely say this event was like a chefs' congress where new culinary ideas are promoted. It is a must attend event for anybody remotely interested in food or making a career as a chef.
Another important aspect of the Chefs Revolution is the farmers market, which provides a perfect platform for showcasing local culinary products. The exhibits were varied; from fresh green produce, meat products, seafood, spices, cheese, dips, kitchen utensils, wines, and, obviously, cooked food. Visitors can taste the food preparations with tokens purchased at a central counter. Food trucks and tasting workshops are also part of the event. The entire atmosphere is a celebration of food and the Spiegel's location, with its proximity to De Librije, is a perfect base for the festival.
After the event, I had the opportunity to meet Jonnie and Therese Boer and tour their incredible restaurant, De Librije. It was fascinating to discuss emerging food trends while realising their depth of experience in their chosen field. They explained the painstaking work required to create a new recipe, so each and every dish coming out of the kitchen meets 3-star Michelin quality while changing the menu every year.
The Chefs Revolution was an enchanting experience and is a visit to a food heaven. I am already looking forward to the next event in 2018. Join me there!
CheeseWeb would like to thank Zwolle Tourism for sponsoring Monika's stay in the region. All always, all opinions expressed by our writers are their own.
Read more from this series...
Chefs Revolution Food Festival, Zwolle, the Netherlands