THIS POST MAY CONTAIN COMPENSATED LINKS. FIND MORE INFO IN MY
DISCLAIMER
.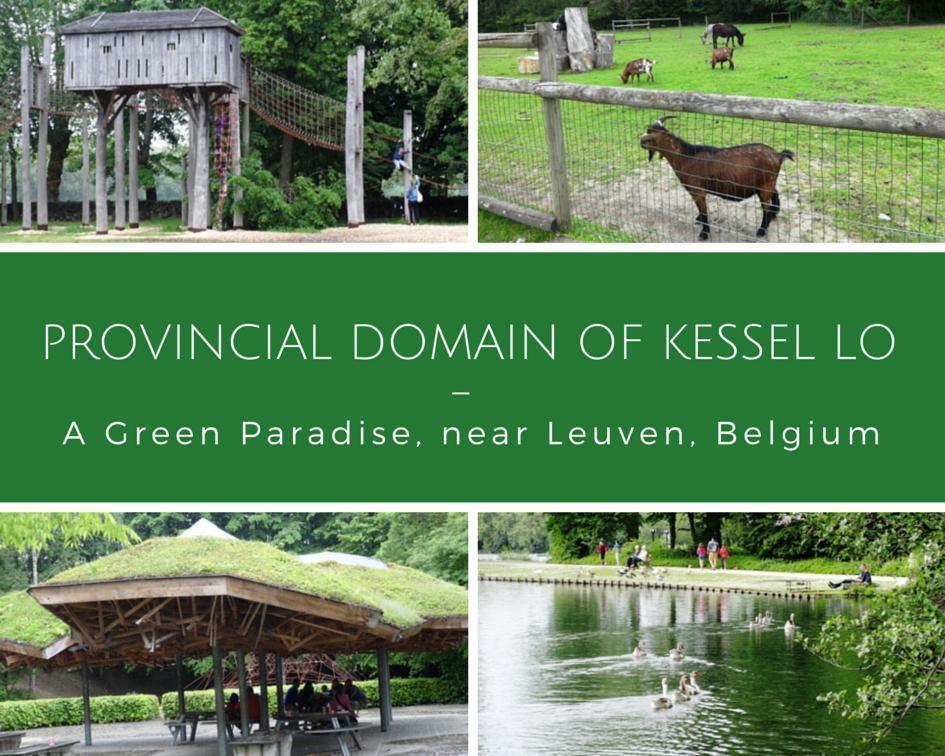 Guest contributor, Monika, shares a green oasis near bustling Leuven that is perfect for family adventures in nature.

Last week, I had the opportunity to visit Provincial domain Kessel Lo along with my tiny tot. It turned out to be quite a revelation and a positive one at that!
The domain is a large outdoor park, not far from Leuven, with plenty of things to do, both for kids and their families. A direct bus takes you from the Leuven metro station to the park, in case you are not driving. It's extremely convenient!
We reached Kessel Lo around mid-morning and were wonderfully surprised to learn there is absolutely no entry fee. Sometimes you need to thank the high taxes in Belgium!
The entire park is a captivating green expanse, with plenty of attractions to suit children of all ages and also their parents. I wasn't expecting to find so many interesting activities and was pleasantly surprised to uncover the park's concealed pleasures!
The park has many playgrounds for football, tennis, and even a miniature golf course. Putters for adults and kids are available, for a small price, at the restaurant close to the mini-golf.
Another attraction in the park was the zoo, where the children could go and pet the animals. Though the zoo is small, the animals were in their natural habitat and quite affable. There is also a small eco-museum of sorts, where children can learn about water conservation.
There are plenty of walking opportunities for adults and families, around the lakes and the gorgeous green expanse. Fishing tackles, for recreational fishing, were also seen. The domain is a delight for people interested in photography, with the lush vegetation of many trees encircling the lakes.
The park also has outdoor swimming pools and pedal boats for adults. The pedal boats are fun and perfect to enjoy with your family on a hot summer day, though, I have to confess it started raining when we decided to check out the pedal boats!
There are playgrounds for children, apart from the football and golf course too. It was a delight seeing children enjoying in the playgrounds with sandpits, slides, swings and monkey bars. Parents indulging in children were a sight to behold!
There are some cafes and friteries in the playground, though; I have to say the restaurant just at the main entrance of the park really needs to get its act together, both in terms of food and service. The other café and the friterie are pretty decent, offering standard Belgian fare. There also plenty of cute sit-outs in case you decide to pack your picnic basket.
I had a wonderful day at the park, savouring all the calm and tranquillity, along with the fresh air and beautiful views. I would definitely return to experience everything the park offers (as you cannot do it justice in a day). The Provincial Domain of Kessel Lo is definitely a jewel to get away from city life!