THIS POST MAY CONTAIN COMPENSATED LINKS. FIND MORE INFO IN MY
DISCLAIMER
.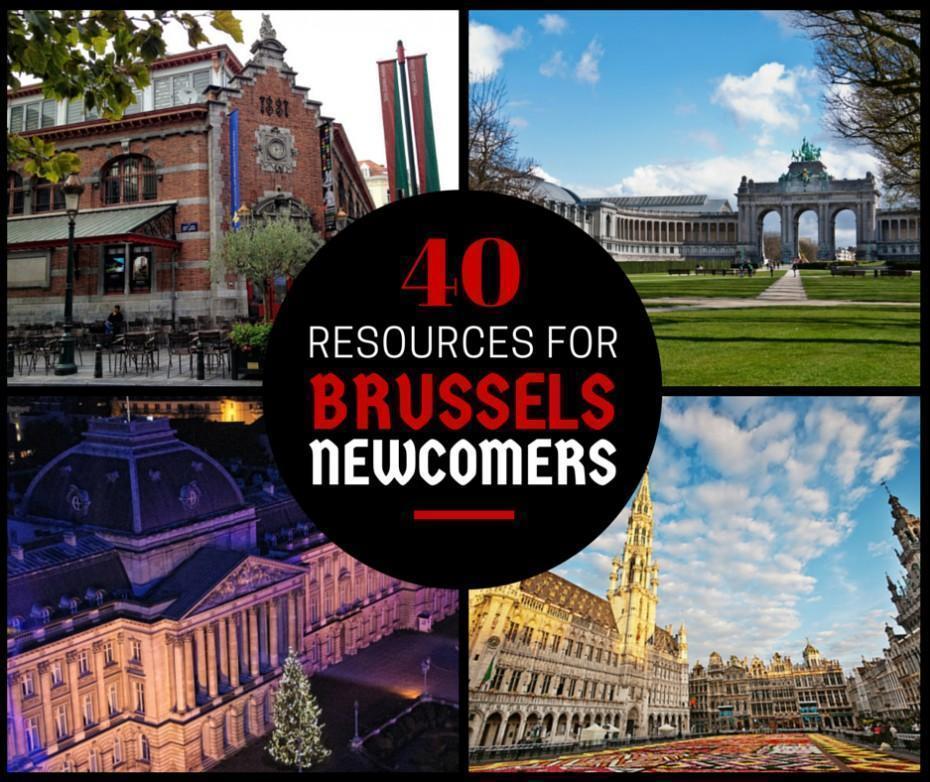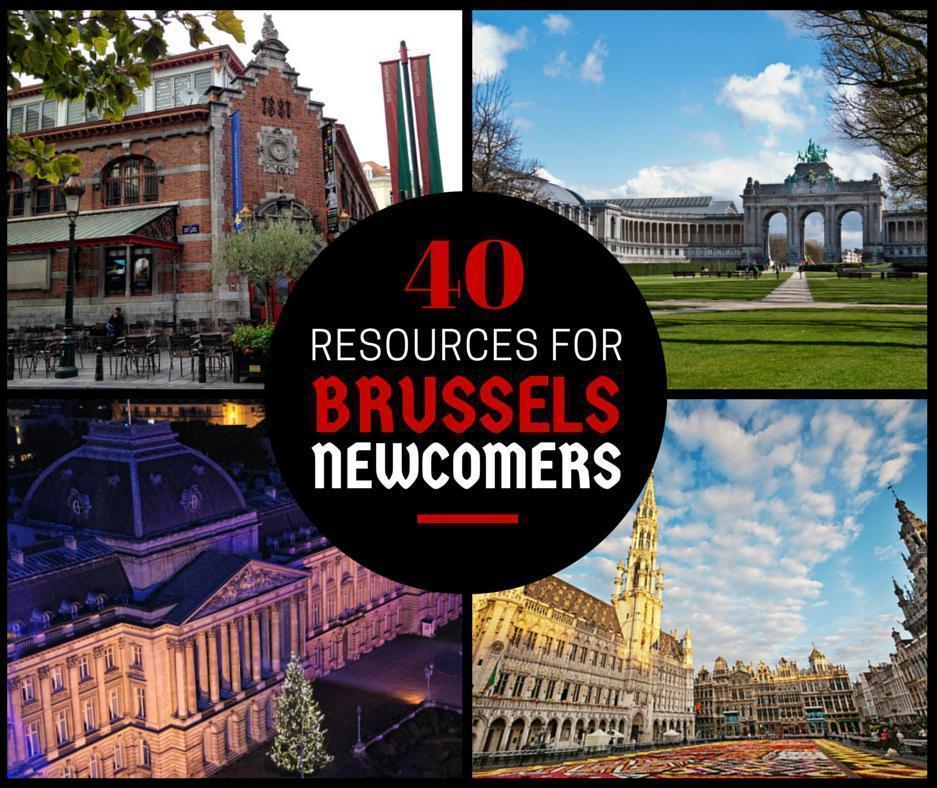 Today, guest contributor Bridget shares 40 top resources for newcomers in Belgium, including everything from doctors to dealing with trash. (We're sure there's something here for even long-time expats!)

Moving to Belgium can be overwhelming.  You're beginning a new job, making endless trips to the commune and have no friends or family around to offer support.  Then Sunday comes, and it's raining and everything is closed!
These moments inspired this article.  After five years of living in Brussels, here are 40 finds I'd recommend to newcomers.  While some things on this list are well-known, others were unknown to me until I accidentally discovered them after several years.
I hope you enjoy, and when in doubt, enjoy the chocolate and beer!
Cheeseweb – The best guide for expats in Brussels. Alison and her husband Andrew delightfully chronicle everything cool about Brussels and Belgium (and beyond). Be sure to sign up for Cheeseweb's excellent newsletter. [Editor's note: We're blushing!]
BrusselsLife – Brussels has an event, concert or festival nearly every weekend. This website keeps you informed and has a great Facebook feed.
The Bulletin – Latest Belgium news, politics, strike information, classified ads and Q&A in English.
Forêt de Soignes – Enjoy Brussels' beautiful forest in all seasons. Park near the ADEPS (Chausée de Wavre 2057, 1160 Auderghem) to reach the start of 5, 10, 20-kilometer marked trails.
Le Fin de Siecle — (Rue des Chartreux 9) and
Arcadi Café – (Rue d'Arenberg 1B) — These typical Belgian restaurants are the best bets if you want a good, inexpensive meal close the Grand Place. Hot food, fast service, always full of locals, and great places to take visitors.
On-Call Doctor – When you're so sick can't drive yourself to the doctor, these teams of emergency doctors and pharmacists will come to your house and provide a prescription.
Cook & Book – One of the world's most unique bookstores with a delicious restaurant, an English book section, and charming spaces for music, travel, comics and design. Open on Sundays. [Find more English Bookshops in this article]
Titres Cleaning – Cleaning service with tax deductions.
RestoPass – A booklet featuring a curated selection of popular Brussels restaurants, to help introduce you to great food and new neighborhoods. Buy the book, and then get 30% off the food bill the first time you visit each restaurant. (Food lovers should also check out Cheeseweb's restaurant reviews.)
Liaison Office Brussels.Europe – Government office for expat services – Offers a variety of useful resources for newcomers including an introduction to Belgium course, legal information, and a fun and helpful "Survival Guide for newcomers to Brussels" guide
Brussels Tourist Office – Along with the commune, the tourist office in the Grand Place should be your other essential stop upon arriving in Brussels. Stock up on a variety of guides and maps, such as the City map, Bus map, Bicycle Map (Carte Vélo), Art Nouveau Walking Tour, etc.
Do you want to know more about Belgium? A short animated film with a humorous look at why running a country with 7 governments is complicated.
Gare du Midi – This international train station, not to be confused with the Central Station, will get you to Paris, London, Amsterdam, Cologne and beyond. Have fun exploring!
Woluwe Shopping Center – Tidy and convenient indoor shopping mall with a little bit of everything you're looking for such as fashion, food, electronics, and home decor.
IKEA – Located in Zaventem and Anderlecht. Tip – Pick up some classeur/dossier file boxes to organize your growing mountain of expat paperwork.
Media Markt – Large consumer electronics store with home delivery service and locations in Brussels city center and Woluwe-Saint-Lambert. Especially useful after you accidentally zap your imported appliances by using the wrong power converter.
Charleroi Airport – Marketed as "Brussels South" airport albeit the 45 minute driving distance from Brussels, the Charleroi airport offers the most budget flight options – so the benefit of a 30€ flight will often outweigh the inconvenience of getting to and from Charleroi. (Find the airport shuttle bus website here)
Pierre Marcolini – A modern proverb says, "Chocolate doesn't ask silly questions. Chocolate understands." Make extra visits to the world-famous Belgian chocolate shops during "Chocolate Season," when chocolatiers offer special collections for Christmas, Valentine's Day and Easter. Pierre Marcolini is this author's favorite.
Rob's Gourmet Market – Food lovers looking for special and gastronomic ingredients and fine wines and alcohol will find them at Rob's. (Also check out Cheeseweb's International Food Store resource to surely find that special ingredient from home.)
Shanti – A wonderful bio/organic store with a great selection of foods and health products. After a couple months in Brussels you'll need to cleanse your system from all the beer, French fries, waffles and chocolate.
Chrome Browser – Belgium has three official languages, which is confusing for Belgians, and overwhelming for newcomers. Download Chrome which can translate full websites into English, and open the door to a variety of information online in French, Dutch and German.
ADEPS Point Vert – ADEPS organizes walks in villages and parks throughout Wallonia every weekend. It's a great way to explore the lesser-known parts of the country, get outside and exercise – and not worry about getting lost because the trails are well-marked and organized.
Fietsroute – This excellent Flemish resource for bicyclists helps you plan long distance cycling routes, primarily in Flanders.
French Lessons – Cecile offers private and tailored French lessons, which are an excellent option for expats with demanding schedules who need more flexibility than traditional language schools can provide.
Brussels 20K – A classic Brussels event held annually in May. The race weaves through popular Brussels areas including Parc Cinquantenaire, Avenue Louise, and Bois de la Cambre.
21 July –National Day of Belgium is always a fun holiday in Brussels, with Royal presence, parades, music, food and a beautiful fireworks show in front of the Royal Palace.
Christmas Market – Brussels becomes a festive winter wonderland every December, with ice skating, a Ferris wheel, charming boutiques, hot wine and hot chocolate. (See a huge listing of Christmas Markets in Belgium and beyond)
Garbage – While Bill Bryson infamously described Brussels as being "full of wet litter," there are actually a lot of rules regarding garbage collection in Brussels. Learn more about bag colors, where to drop garbage, and where you can dispose of bulky waste items.
Hollaback! Brussels – Brussels is making an effort to crack down on street harassment. Hollaback! is an organization dedicated to stopping street harassment, and offers advice and resources to support you in case you feel unsafe.
CHS Community Helpline Service – Anonymous and free support in English to help you deal with crisis and offer information.
Cora – A mega-store, offering nearly everything. The joke amongst my expat friends is that "If it isn't in Cora, it isn't in Belgium."
Instant Beauté – A chain of beauty salons without appointments, so you can walk-in to any location around Brussels and get a facial, manicures, massage, etc.
Anglo Info – Excellent directory in English for all kinds of resources in Brussels, such as social clubs, religious centers, financial information, childcare, home repair, etc.
Dansaert Area – The fashionable street of Rue Antoine Dansaert features shops of well-known Belgian designers, and is nestled between two bustling terraces – Place St-Gery and Place-Ste Catherine. The whole area is an enjoyable and lively place to explore alone or with friends.
Agenda.be – This weekly publication highlights concerts, theatre, sports, cinema, etc. in English, French and Dutch. Pick it up in kiosks around Brussels or check it out online.
Parc Georges Henri – This friendly park in Woluwe is what one parent described to me as "the best park for kids in Brussels." There is a playground, skateboard park, basketball courts, etc.
Place de Jeu de Balle – This large square is host to a popular flea market which offers a treasure trove of antiques and festive atmosphere, especially on sunny days.
Resto-in – Order restaurant food for home delivery from a variety of restaurants. (Also check out Cheesweb's top options for food delivery.)
Grand Place – Duh! While it's obvious to include Europe's most beautiful square on any Brussels List, there is a lot more to the Grand Place than meets the eye. Make an effort to learn about the many hidden historical and architectural treasures in the Grand Place.  Where are the statues pointing?  What was each house for?  Why are the scallop shells in the cobblestones?  Pick up a guidebook or take a tour to uncover the secrets of the center of your new home.
What are your suggestions for Newcomers?  Leave them in the comments section below!