THIS POST MAY CONTAIN COMPENSATED LINKS. FIND MORE INFO IN MY
DISCLAIMER
.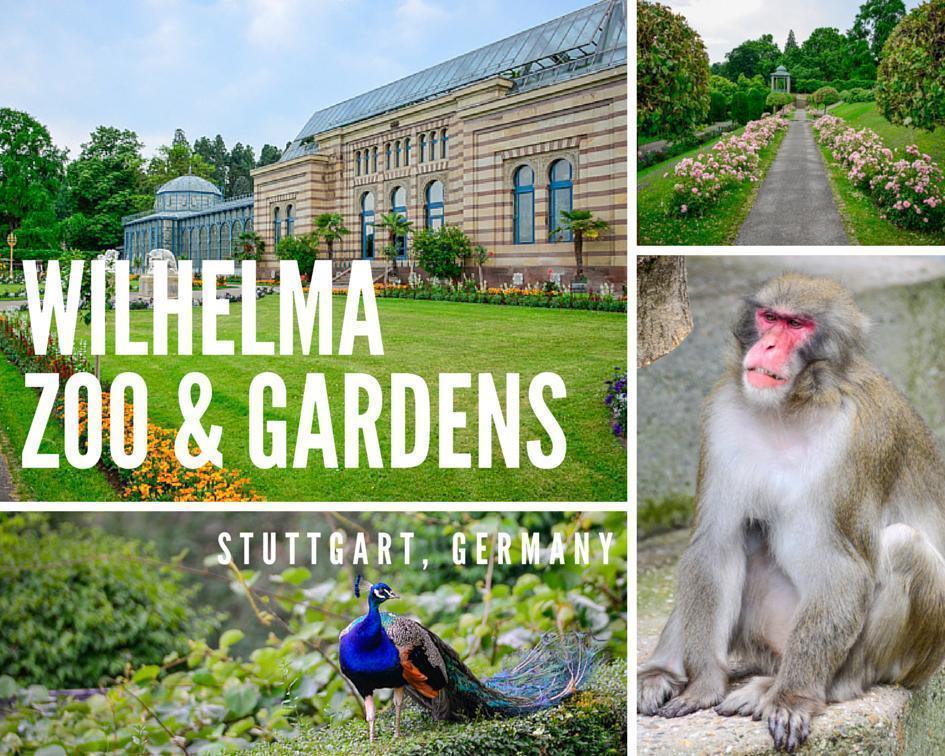 Our Germany correspondent, Adriana, shares stunning photos of her family trip to a beautiful zoo and botanical garden in Stuttgart.
When it comes to zoos, I usually apply the philosophy "you've seen one, you've seen them all." But I have kids, so I have to visit them from time to time.  However, the Wilhelma Zoologisch-Botanischer Garten in Stuttgart, Germany, is particularly beautiful and worth visiting.
Wilhelma was initially built as a royal palace and now sits on a 30-hectare plot of land, split between a zoo and botanical garden, in the northern suburbs of Stuttgart, Germany. It was built from 1842 to 1853, for King Wilhelm I of Wuerttemberg, and contains a large number of Moorish elements, giving it the nickname "Alhambra am Neckar."  The original historic building was destroyed during World War II, but the city has done a wonderful job rebuilding.
It is Europe's only large combined zoological and botanical garden, and home to over eight thousand animals representing more than one thousand different species, as well as more than five thousand species of plants.
I was particularly impressed with the Sequoia patch, tall enough to give you the impression they reach the sky, as well as the large apes exhibit. The apes here are allowed to keep their clans whole, not removing the offspring.  I appreciate how the zoo does not feel like a prison, with the barriers between humans and animals kept to the necessary minimum. It's a characteristic of many German zoos.
Another beautiful aspect of the zoo is the large magnolia grove. It's spectacular in spring and, with the centrally located pond, hosting a large variety of water lilies, this alone makes it worth the visit.
Apart from the gardens, you have the usual zoo animals, large cats, elephants, polar bears, as well as a huge insectarium and aquarium.
A restaurant is available by the entrance, large enough to accommodate up to 350 guests, as well as two smaller cafes; one at the top of the gardens and the other by the petting zoo.
The zoo tends to get crowded on sunny days unless the weather is as hot as we have had it these last few days. At 40C there is nobody around so if you are as crazy as we are, go now and enjoy.
[Editor's note:] For those of you in Belgium, don't miss the Pairi Daiza Zoo and Botanical Garden in Wallonia. It's a CheeseWeb favourite!