THIS POST MAY CONTAIN COMPENSATED LINKS. FIND MORE INFO IN MY
DISCLAIMER
.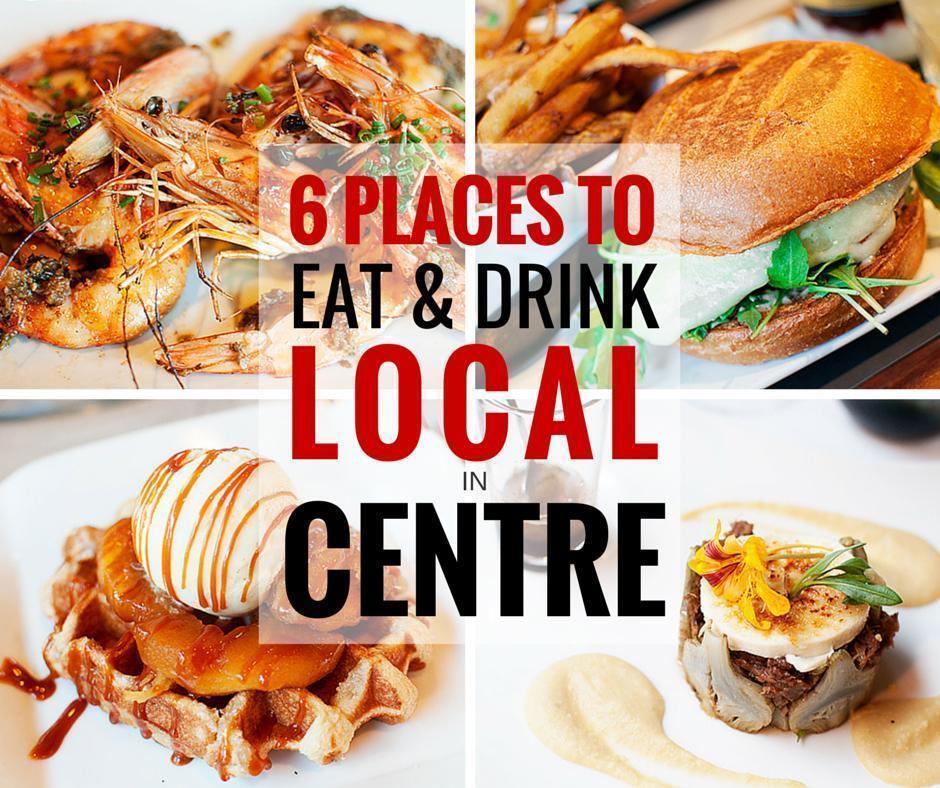 Eating regional foods is one of the highlights of travelling in France. But how do you know which restaurants to choose? Today, we share 6 of our foodie finds for the Centre – Loire Valley region where you can be sure to eat the best produce the area has to offer.
One of the best things about slow travelling through France, is the abundance of fresh, local produce: fruit, vegetables, meat, cheese (!), and seafood. Although we enjoying buying food direct from farmers and preparing our own meals in our motorhome, sometimes it's nice to let someone else do the cooking. But even with restaurants in France, it can be difficult to know exactly where your food is coming from. That's why we were excited to be introduced to a range of restaurants, in the Centre Region, that work with only the best local ingredients, straight from the farm.
Whether you're enjoying culture in Orleans, exploring the nature of the Loiret, or visiting the chateaux of the Loire Valley, there is a great, local restaurant waiting to be enjoyed. Here are 6 of our favourite foodie options for local products in Centre.
1. Le Pavillion Bleu, Olivet
Le Pavillion Bleu wins the CheeseWeb award for best atmosphere, in Centre. This restaurant, in the town of Olivet, near Orleans, was once a boathouse and this is reflected in the current architecture and décor.
Its position on the Loiret River makes it ideal for spotting birds and wildlife, while enjoying your meal. When we visited, it was still slightly too damp to enjoy the stunning terrace, but we can imagine how popular this prime location must be in warm weather.
But the Pavillion Bleu is not all about the beautiful architecture and stunning views – the food speaks for itself. Bertrand Béreaud and his team create beautiful dishes featuring seasonal, regional products and the results are excellent. We enjoyed melt-in-the-mouth lamb and tender pork, with fresh and colourful vegetables. It was the perfect way to start our gastronomic tour of Centre and set a high bar for taste.
Le Pavillion Bleu
351 Rue de la Reine Blanche
45160 Olivet
2. Le Jardin du Pavillion, Orleans
While visiting Orleans, we had the opportunity to dine at another pavilion, Le Jardin du Pavillion, in the city's historic centre. This restaurant also features a stunning terrace, although here it is a private oasis in the heart of the city.
We loved the home-made chips that accompanied our aperitif and our starters were fresh and tasty. However, the main draw at this brasserie is high-quality meat, so we were excited to taste the local beef and pork and we weren't disappointed.
Le Jardin du Pavillion
5 place Général de Gaulle
45000 Orleans
3. Oh Terroir Fast (Good) Food, Orleans
Not all great meals have to be fancy. Sometimes all we want is a great burger, but finding good quality fast-food is often more challenging than finding a high-end meal. That's where Oh Terroir comes in. This small chain of restaurants in Centre, offers the speed and technology of McDonalds (you place your own order at touch-screen terminals) without the guilt and heartburn later.
While we were both jonesing for decent burgers, after burning tons of calories cycling, there are plenty of other options, including fresh salads, pasta, lentils, soups and more. All of the menu items are home-made, sourced locally, and/or are organic: from the meat in the burgers, to the fresh pasta, to the bio wines on offer.
Oh Terroir is the perfect option for a quick, healthy, guilt-free lunch in the heart of Orleans.
Oh Terroir Fast Good
3 Rue des Halles
45000 Orleans
4. La Maison des Vins de Cheverny
You can't enjoy the local food delicacies of France, without having some regional wines to compliment them (at least we can't). But just like finding restaurants serving regional produce, it can be tricky to discover the best local wines… Unless you are in Cheverny.
The winemakers of Cheverny, a small appellation in the heart of Loire Valley Chateau country, decided to band together to promote their wines. With the creation of La Maison des Vins de Cheverny, each wine receives equal representation, allowing buyers to taste to their heart's content, to discover their perfect wine. Each wine is listed with its own label giving buyers information on grape varietals, wine style, tasting notes, and whether the wine is bio or not.
The uber modern facility uses special tasting glasses embedded with a chip. (You can taste 3 wines for 4€ or 7 wines for 6.50€.) When you've chosen the wine you want to taste, you place your glass under the spout and it pours a generous tasting for you. It's the perfect way to try before you buy. There are traditional (human-led) tastings as well. Each month, the centre features one vineyard and offers free tastings of the featured wines.
The facility also has an interactive display showing the winegrowers of the region, and portraits of each vintner represented here.
La Maison des Vins de Cheverny
1, avenue du Château
41700 Cheverny
5. Restaurant Les Trois Merchands, Cour-Cheverny
Just steps from the Maison des Vins is the perfect restaurant to put your newfound knowledge of Cheverny wines into practice. The Relais des Trois Chateaux, a small hotel in Cheverny, is home to the excellent Restaurant Les Trois Marchands.
Here, Cheverny wines are expertly paired with a menu highlighting the best regional products. Dishes are a combination of traditional favourites from the region and internationally inspired fusion. The commonality is that everything is seasonal and prepared with care.
Enjoy a special evening in the formal dining room or relax on the casual terrace. Either way the food is excellent.
Restaurant Les Trois Marchands
1 Place Victor Hugo
41700 Cour-Cheverny
6. Restaurant L'Embarcadère, Blois
Our final restaurant meal in Centre began much as our first – sitting beside a river, watching the wildlife. While we waited for our meal, we sat fascinated watching countless birds and small mammals go about their business in and around the river.
Restaurant L'Embarcadère is on the outskirts of Blois, perched over the Loire River. From the outside it appears to be a humble seafood restaurant, but don't let appearances fool you. The food here is at a high standard of appearance and taste.
Seafood features strongly on the menu, but despite the nautical themed interior, L'Embarcadère also serves excellent local meats. My dessert, a waffle, was the best I've had outside of Belgium… and that's saying a lot.
Also like the Pavillion Bleu, L'Embarcadère is famed for its terrace, which sadly, we weren't able to enjoy. It looks like another trip to Centre is on order, to discover more great local food and enjoy some slightly better weather.
Restaurant L'Embarcadère
16 Quai Ulysse Besnard,
41000 Blois
France's Centre region, in the Loire Valley, surprised us on many levels, not the least of which being the excellent food options. With Orléans an easy weekend getaway from Brussels, be sure not to overlook this hidden gem.
We'd like to thank the Région Centre-Val de Loire Tourism office for hosting us in the area and introducing us to the great regional food and wine. As always, all opinions are our own.
Latest posts by Alison Cornford-Matheson
(see all)