THIS POST MAY CONTAIN COMPENSATED LINKS. FIND MORE INFO IN MY
DISCLAIMER
.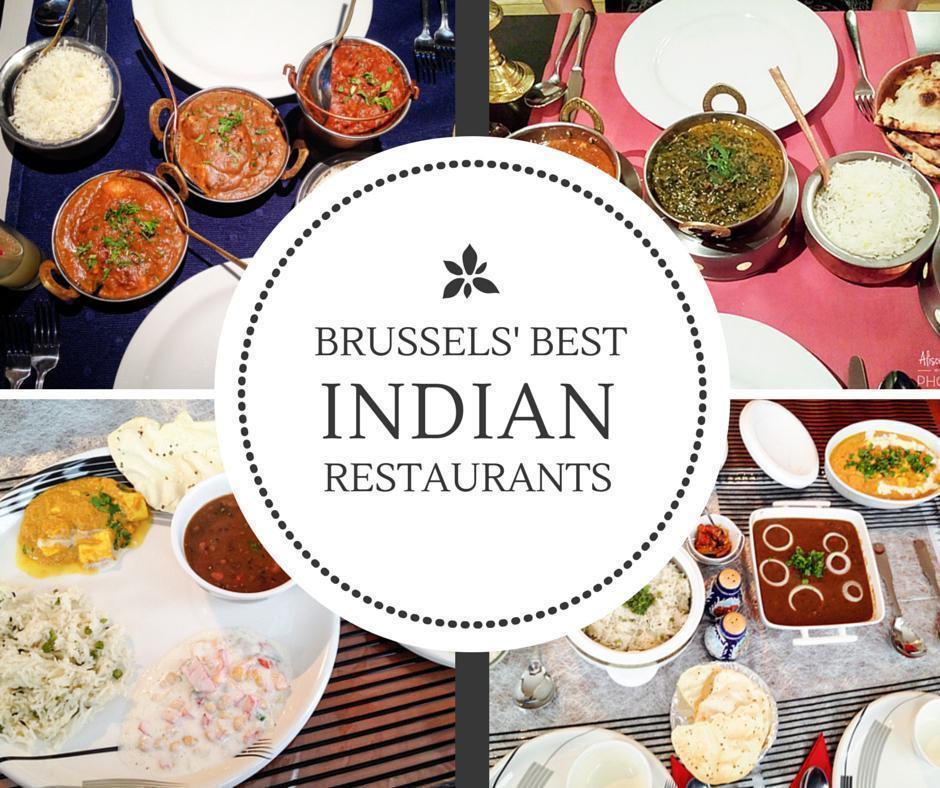 One of my most frequently asked questions is 'where can I get a good Indian Curry in Brussels?' While London used to be my ironic reply, Brussels finally has good Indian restaurant options for curry-lovers.
If you've spent any time on CheeseWeb at all, you'll know I am obsessed with all things Indian – particularly when it comes to food. I spent the first half of my ten years in Belgium searching for a decent Indian restaurant in Brussels. When that mission failed horribly, I set about to teach myself to cook authentic Indian cuisine. My quest changed to seek out the best Indian shops in Brussels, where I could find ingredients for my curry creations. I even took a fantastic cooking class from my favourite Indian foodie, Apolina.
But, as we all know, the Universe has a sense of humor. It seems a number of things I longed for during my ten years in Belgium, have just arrived now that I'm gone. (I'm looking at YOU Marks & Spencer.) Among them are some great restaurants offering authentic Indian cuisine from various regions around India.
Here are my top picks for the best Indian curry options in Brussels:
Indus Pride South Indian Restaurant (Sibys Restaurants)
I first heard about Indus Pride early this year, from my Indian foodie guru, Apolina. If she said it was good, I knew I had to get there. Unfortunately, our schedule (and tight budget) didn't allow this to happen until April. The saddest part of it all was learning Indus Pride has actually been around since 2007! How had we not heard of it before?
We think it's the location keeping Indus Pride a local secret. Tucked at the bottom of an apartment block in Woluwe St. Lambert, it's not the most obvious spot for an Indian restaurant. The interior doesn't look like your typical Indian restaurant either. The décor is refreshingly modern and elegant. While there are a few nods to Indian culture in the accents, you're not hit over the head with it.
What is truly Indian and authentic is the food. The menu is extensive, with plenty of options for carnivores and vegetarians alike. While you'll find the half dozen curries recognised at every Indian restaurant, there are many lesser-known dishes as well. Indus Pride specialises in Southern Indian cuisine (my personal favourite), including our favourite crispy treat, the dosa.
In fact, we didn't try the dosai (yet), because we were too tempted by all the wonderful curries. If you're not sure what to order, everything we had was excellent. We tested: Chicken Malabari (a medium spicy South Indian dish), Lamb Balti (with melt-in-the-mouth tender lamb), and mushroom paneer (mushrooms and Indian cheese, a combo we had never had before but ended up being our favourite dish). We also tested the naan bread and paratha (both excellent) and were happily given doggie bags to take home our leftovers.
If you are looking for an excellent Indian restaurant in Brussels, this is it. It's easily accessible by car and about a 10-15 minute walk from Rodebeek metro station. The Sibys group operate a number of restaurants in Brussels and Zaventem. If they all are as good as Indus Pride, it's worth seeking them out!
Indus Pride (Sibys)
59 Avenue Marcel Thiry – 1200 Woluwe St. Lambert
L'Everest Nepalese and Indian Restaurant
About a month before we discovered Indus Pride, I had another good curry experience in Brussels. My fellow-foodie friend Maxine, treated me to a birthday dinner at her favourite curry spot, L'Everest, in Ixelles.
L'Everest specialises in Northern Indian cuisine, especially Nepalese food. It's a big place, and more traditionally decorated than Indus Pride, but thankfully not too over-the-top Indian kitsch. The service was super-friendly, the menu is, again, quite extensive and ranges from well-known curries to regional specialties.
It's clear from the flavours there are no 'ready-mixes' in sight and the website proudly states they don't use 'readymade powdered spices and artificial colours.' The prices are very reasonable for curry in Brussels and once again, we were able to take our leftovers home with us (and isn't that the best part of a curry meal?)
L'Everest is a close runner-up to Indus Pride, and is easier to access if you live in the city centre. If you aren't prepared to take my word for it, you can also read Maxine's review of L'Everest.
L'Everest
Chaussée de Vleurgat 153 – 1050 Ixelles
Indian Home Cooking with Bookalokal
[Update 2018: Unfortunately Bookalokal is no longer running as the founders have moved on to other projects]
We've long been fans of Bookalokal, the platform that allows you to book a food experience in a local home.
About a year ago, we noticed a number of Indians were responding to the demand for authentic curries in Brussels, by hosting Indian meals in their homes. Trying one has been on our 'to do' list for ages. When Bookalokal's founder, Evelyne, told me about a new Indian host I just had to try, I knew it was time to make that booking. Finally, last March, we grabbed a couple of foodie friends and made our way to Palak's apartment for a Sunday lunch.
I have many dear Indian friends and they are all super-friendly and kind people – Palak and her husband, Aman, are no exception. We were greeted like old friends and immediately treated to homemade starters; onion pakoras, which we know and love, and crunchy bread rolls, which were new to us (but we now love!). We paused over authentic chai, while Palak finished preparing the main course. She also graciously invited me into the kitchen to watch her techniques.
When everything was ready, we made our way to the table, which was groaning with curry goodness. We had a rich, creamy Shahi Paneer curry and Dal Makhni, a gorgeous lentil curry. Alongside, there was rice, Raita, homemade pickle, papad, and perfect handmade paratha. While we ate, Palak was a blur, refilling plates, making more bread, and making sure we were all so stuffed we could barely move.
Then she brought out dessert. Three of them.
If you love real Indian food, book a meal with Palak right now. And wear your stretchy pants.
While these are our absolute top picks for Indian food in Brussels, we've tried many (many) more options. While most have been disappointing, we would like to add two more 'honourable mentions' (if for some reason you can't make it to one of the three options above.) Ashoks, in Ixelles, and Le Taj, in St. Gilles, are reasonable options for a quick curry fix. Of course, London is only an hour away by Eurostar… just sayin'.
We'd love to hear your Indian restaurant experiences in Brussels – the good and the bad. Leave your comments below so our fellow curry fans have all the info they need.
Latest posts by Alison Cornford-Matheson
(see all)