THIS POST MAY CONTAIN COMPENSATED LINKS. FIND MORE INFO IN MY
DISCLAIMER
.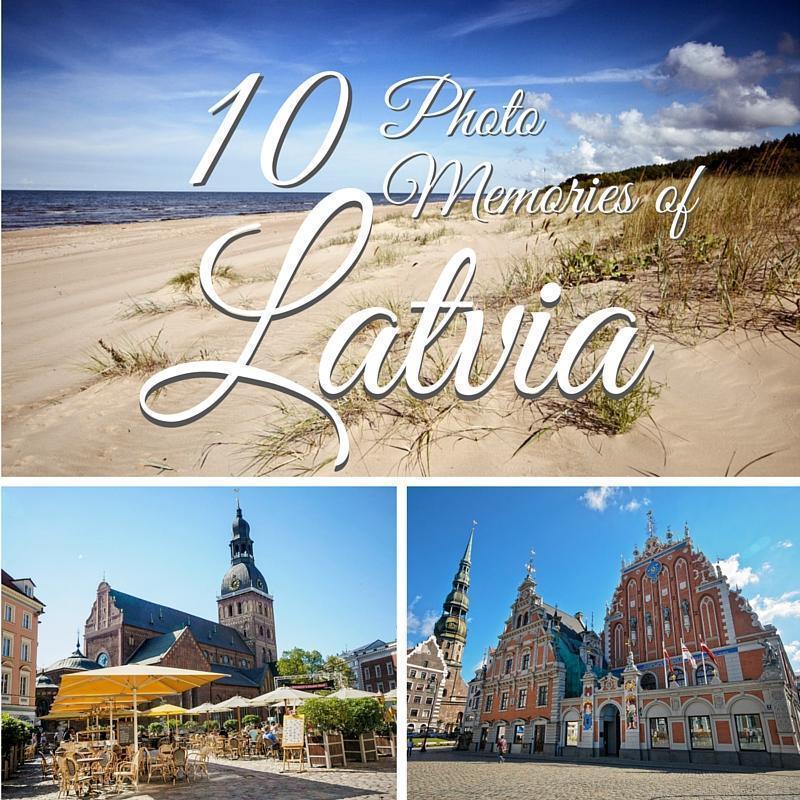 Today I share my favourite photos from cosmopolitan Riga and the coastal village, Zvejniekciems – two very different faces of Latvia.
Way, (way) back in September of 2013, one of my dear friends in Brussels told me she would go home to visit her grandmother for a few days. Would I like to join her?
As 'home' for her was Latvia, a country I had yet to see, I jumped at the chance to visit with a local.
Not only would I spend a few days in the UNESCO-listed capital, Riga, with my local guide, but we would also travel to the beachside village of Zvejniekciems to spend a few days living like locals.
The trip was the perfect mix of sightseeing and cultural awareness (especially since Grandma only speaks Russian.) The best part, my friend is a photographer too, so there were plenty of pit stops for photo taking.
Today I (finally) wanted to share a few of my favourite photos from this beautiful little Baltic country.
1. Art Nouveau / Jugendstil Architecture in Riga
I'm not sure what I expected of Riga, but it certainly wasn't the colourful, architecturally diverse city I discovered. As a fan of Belgium's Art Nouveau architecture, I was thrilled to discover Riga has an Art Nouveau flair of its own. Often referred to here by its German name, Jugendstil, Riga's Art Nouveau is concentrated in the city centre, particularly on Alberta and Elizabetes streets.
2. Art Academy of Latvia
It doesn't take much to get two art-obsessed women into a photography exhibition. The signs directing us to Riga's Art Academy lured us inside. What we didn't expect, however, was the stunning building itself, complete with striking stained glass windows.
3. Riga's Old Town
Riga's Old Town, or Vecrīga, is a beautiful mix of Art Nouveau and Medieval architecture. This area was closed to all but local traffic, in the 1980s, making it easy to stroll through the UNESCO listed "Historic Centre of Riga."
4. Latvian Academy of Sciences Building
In stark contrast to Riga's swirling Art Nouveau architecture, is the Stalinist Latvian Academy of Sciences. Built in the 1950s, with 'donations' deducted from people's salaries, it was the first skyscraper in the Latvian Soviet Socialist Republic and one of the highest reinforced concrete buildings in the world, at that time.
I must admit, there is a beauty in the building's imposing presence. These days, the 17th-floor balcony is open to the public and offers a great view of Riga's skyline.
5. Riga's Daugava River Waterfront
When we visited Riga, one of the latest features of the city was the promenade along the Daugava River. Here, the old warehouses were being renovated into sophisticated shops, offices and restaurants.
6. Dining in Riga
While most of our meals were simple, delicious, and home-cooked at Grandma's house, we did make a few notable stops in Riga. After walking throughout the Old Town, we stopped for some incredible organic ice-cream at Skrīveru mājas saldējums" (Skrīveri homemade ice cream).
On our final night, we had an amazing meal at the bustling Vina Studija (where even I could translate the name…)
7. Riga's Central Market
I love (LOVE!) local food markets. Riga's Central Market could keep me, and my camera entertained for hours. Located near the train station, we made a stop here to stock up on provisions to take to Grandma's house. The selection of fresh fish, cheese, meat, and gorgeous looking fruit and vegetables was incredible.
8. Grandma's Garden in Zvejniekciems
From Riga, we jumped on a train and travelled 55km, to the coastal village of Zvejniekciems. While Grandma's cottage may have been rustic, her beautiful garden offered everything we needed to cook lovely, fresh meals. Plus, who could resist dining al fresco, under the apple trees, surrounded by her colourful flowers!
9. A Walk in the Latvian Forest
While Grandma's cottage was in a friendly little community, you didn't have to walk far to escape civilization. From towering trees to babbling brooks, finding peace and quiet in Latvia's nature was easy.
10. A Walk on the Beach
It's no secret how much I miss the sea. Growing up on Canada's Eastern coast, I am drawn to salt water. The endless beach and soft white sand on the Gulf of Riga was completely empty when we visited. I couldn't think of a better place to end our trip.
If you've never been to Latvia, I urge you to add it to your list. Riga is a stunning, cosmopolitan capital, with plenty to see and do. However, it was the coastal region of Zvejniekciems that stole my heart. I can't wait to return and share my discoveries with Andrew and with you.
Latest posts by Alison Cornford-Matheson
(see all)