THIS POST MAY CONTAIN COMPENSATED LINKS. FIND MORE INFO IN MY
DISCLAIMER
.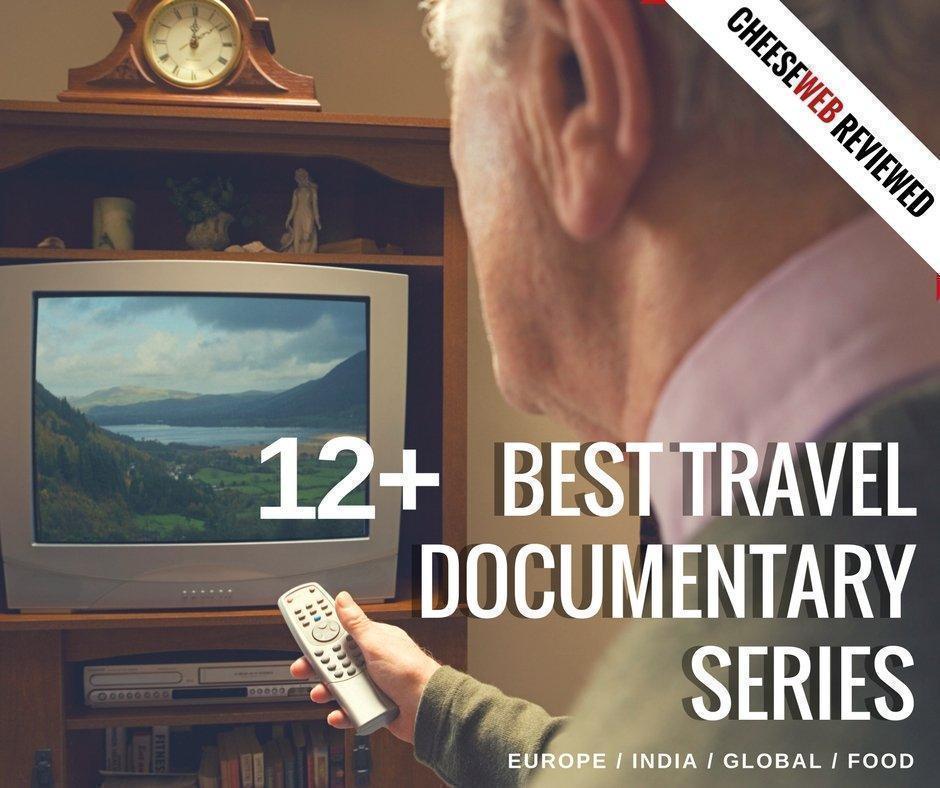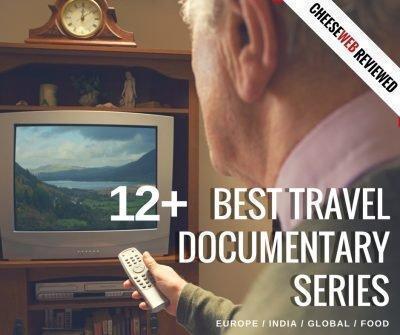 Over a dozen of the best travel documentary series to inspire your slow travel adventures, including the best BBC travel documentaries, on India, Europe, Global, and foodie travel. 
Even when we aren't on the road, we're still thinking about travel. We talk about travel, we read travel books and websites, and look over maps, planning our next big adventure. One of our favourite things to do together, besides actually travelling, is watching travel documentaries.
Over the past few years, we've watched many travel programs on destinations around the world. One thing we've discovered is, by far, the BBC produces the best quality travel documentaries, as well as the greatest variety. While we've found a few programs we enjoy on both American and Canadian networks, the vast majority of the travel shows we like are British.
We've compiled the following list to share our favourite travel documentaries with you. We hope they transport you and inspire you to plan your own journeys, as they have with us.
[Note: The links below are affiliate links and we will receive a small commission at no extra cost to you. If you click on the documentary image, you will be taken to your nearest Amazon store. However, as most of these videos are British, they aren't widely available in the US marketplace.]
Best Global Travel Documentaries
No Reservations (or anything by Anthony Bourdain)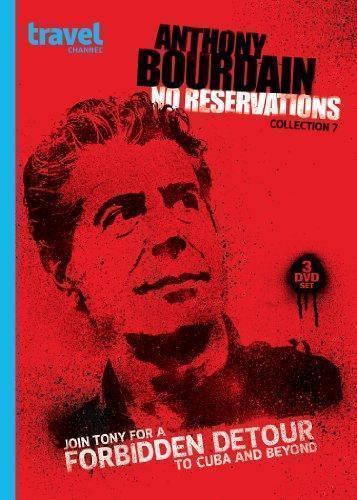 I will admit, without shame, I am a die-hard Anthony Bourdain fan. I have watched every episode of every TV series he's ever done. I've read all of his books (including the less than wonderful crime novels and his fantastic cookbook) cover to cover. If I could have dinner with any living person… it might just be Tony.
All super-fandom aside, No Reservations was the first travel/food documentary series I ever watched and it never ceases to inspire. If you haven't heard of it, (um… really?) Tony travels the world exploring food culture and looks at wider world issues through the cultural leveller of food. The series ended a few years ago and Anthony did a brief series called the Layover for CNN. While interesting, it didn't dig into the big topics as No Reservations did. Thankfully, Tony is back with Parts Unknown, which is the same No Reservations we know and love, with a new title and intro (phew!)
There is nowhere to buy the full series of No Reservations, but you can see all the buying options here: [on Amazon.co.uk
and Amazon.com
]
You can also check out The Layover, which is great for more specific travel destination information. [on Amazon.co.uk
 and Amazon.com
]
Tony's current travel series is Parts Unknown and you can find episodes here [on Amazon.com
].
Pilgrimage (or anything with Simon Reeve)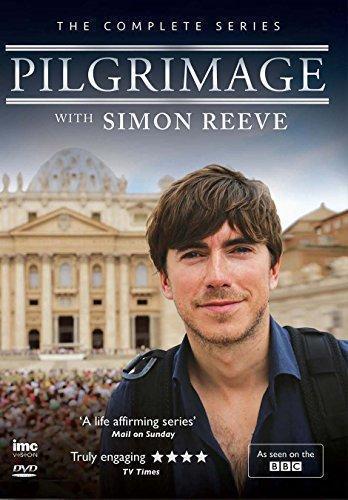 To us, Simon Reeve is one of BBC's best documentary presenters. He's our age, adventurous, funny, honest, and not afraid to tackle controversial issues head-on. We've watched all of his series, which have covered everything from 'the Stans' to theSacred Rivers of the world (UK Only).
In Pilgrimage, Simon's most recent series, he looks at the great pilgrimage routes of the world – something I'm especially fascinated by. It's beautifully shot and inspiring. [on Amazon.co.uk
 and Amazon.com]
The first Simon Reeve series we ever watched was Tropic of Cancer which is also worth checking out.
Travels with Palin (or anything with Michael Palin)
If you're looking for a funny travel documentary (that doesn't come with a big helping of stupid), look no further. Michael Palin is probably best known abroad as one of the members of Monty Python. He may not spring to mind as a likely travel documentary presenter, but in fact, he has done eight travel series covering destinations from the Himalayas to the Sahara. This particular boxed set includes six of Michael's series: Around the World in 80 Days, Pole to Pole, Full Circle, Hemingway Adventure, Sahara, Himalaya, and Great Railway Journeys. [on Amazon.co.uk
 and a slightly different version is available on Amazon.com
]
More Michael Palin – If you don't want to spring for the whole boxed set, our favourites were Around the World in 80 Days and Himalaya. Michael's newest series is Palin's Brazil, which is on our wish list. Alternatively, if you want the uber-16-disk-collection, check out The Michael Palin Collection.
Green Paradise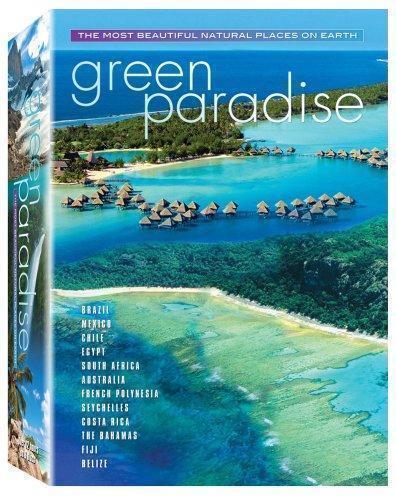 This is one of only two North American travel series on my list and it was actually filmed by a Canadian production company. The series looks at ecologically sustainable or 'green' destinations around the world. They interview people in the travel industry who are promoting small-scale and ecotourism. In short, it coincides well with our slow travel philosophy. Plus, the destinations are truly unspoiled and gorgeous. [on Amazon.co.uk
 and Amazon.com
]
Around The World In 80 Gardens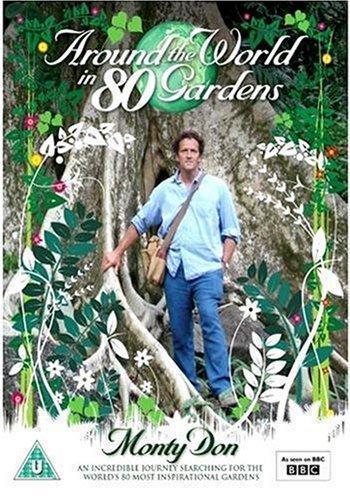 If like me, you're obsessed with visiting the world's best gardens, this is the BBC travel documentary for you. Hosted by BBC garden-guru, Monty Don, this series explores the world's most fantastic and influential gardens. [on Amazon.co.uk and Amazon.com]
Monty also hosts series focused on French, Italian, and British Gardens.
Best India Travel Documentary (BBC)
The Story of India
Our passion for India is no secret and this excellent BBC series presented by Michael Wood shares India in all her crazy, colourful glory. The series includes 6 episodes covering India's history from its very beginnings to its freedom from British rule and the modern day. If you want a taste of Incredible India, this series is for you. [on Amazon.co.uk
 and Amazon.com
]
Other great India travel series we've enjoyed:
Ganges
Everything you ever wanted to know about the most spiritual river in India. [on Amazon.co.uk
 and Amazon.com
]
Indian Hill Railways
Classic railway journeys into some of India's most beautiful hill stations. [on Amazon.co.uk
 and Amazon.com]
Best Europe Travel Documentaries
German Wanderlust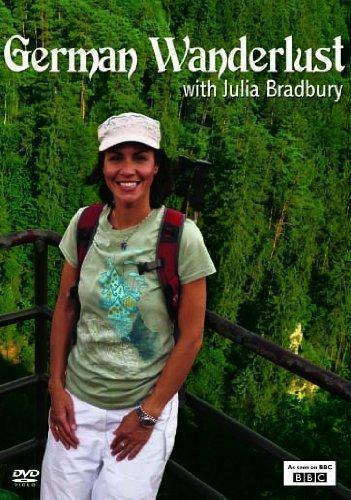 This four-episode series was a great surprise. Host Julia Bradbury follows some stunning walking trails in various parts of Germany, stopping at fascinating sites along the way. We aren't avid hikers but this series made us want to lace up our hiking boots and hit the trails. From fairytale castles to natural wonders, this series is a winner. [on Amazon.co.uk
 and Amazon.com]
Julia has also done series on walks in South Africa and Britain's canals and railways. The newest series is called Britian's Best Walks (UK only so far) and looks like it will be a winner too!
Francesco's Mediterranean Voyage
We recently watched the final episode of this Europe travel documentary and it's what inspired this list. Francesco Da Mosto is a Venetian who has hosted a few BBC travel documentaries but this was far and away our favourite. Francesco sets sail, from Venice, on a tall ship, tracing ancient Venetian trade routes on the Mediterranean, all the way to Istanbul. Along the way, he stops at a number of destinations in Croatia, Montenegro, Albania, Greece and more. This series was a great source of inspiration for our Motorhome Adventure. (Maybe we need an amphibious version!) [on Amazon.co.uk
 and Amazon.com
]
Francesco also has series on his native Veniceand Italy from Top to Toe.
Best Food Travel Documentaries
I could write a whole post on the best culinary travel documentaries (and maybe I will!). Food and travel go hand and hand and that's probably why so many of our favourite travel documentaries are hosted by chefs (or at least people who love to eat. The following are great documentaries that also have a strong food component.
Anything with Rick Stein
Although you're probably not surprised I've singled out the India series, which is excellent, this legendary British seafood chef has a whole host of titles and destinations to his name. A few of our favourites (besides India) are:
Jamie Oliver's Food Escapes
Follow Jamie Oliver to some of the world's best food regions, including Spain, France, Morroco, Greece, Sweden, and Italy.
We are always looking for great new travel documentary series to inspire us. If you have a favourite, share it in the comments below so we can check it out.
Latest posts by Alison Cornford-Matheson
(see all)