THIS POST MAY CONTAIN COMPENSATED LINKS. FIND MORE INFO IN MY
DISCLAIMER
.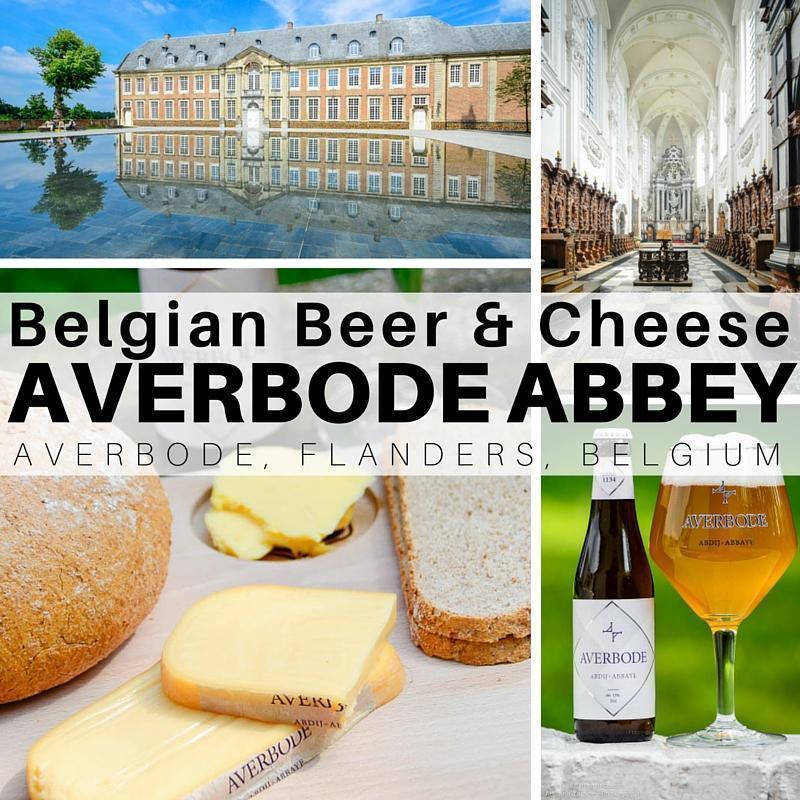 Today, Adriana takes us on a tour of Averbode, an abbey in Flanders, Belgium, complete with its own Belgian beer and cheese.
Before I came to Belgium, I had no idea how many abbeys this little country contains. I knew even less about how many of them produce beer and foods, like bread and cheese.
One of my favorite abbeys in Belgium is Averbode Abbey, in the town of Averbode, near Diest, in Flanders.
The Premonstratensian Averbode Abbey was founded in 1134 and, since then, its courtyard has undergone many changes. The way it looks today dates back to the year 1800.
A final change was made a few years ago, when they added a grand water mirror in the center of the square, which is generated by a film water of only a few centimeters thick. The mirror fills up with rainwater, flowing down from the square, and the architecture of the impressive buildings is reflected. It is truly and eye-catcher.
As soon as you enter the main gate you feel invited to enjoy the tranquility of what you see in front of you. Sit on one of the benches near the water and take in the wonderful smell of the linden trees that have been growing since ancient times in the abbey's courtyard.
The Baroque church is open to the public, so feel free to go inside for a look.
Near the entrance to the church, you will also find the superb shop, where you can buy the beer, the bread, and the fabulous, creamy cheese all made here at the abbey, along with many other sustainable, local products from the region.
Averbode abbey beer has a floral, sweet and fine hop aroma, and a refreshing, full-mouthed and rather bitter aftertaste.
Outside, there are countless trails in the forest surrounding the abbey. If you are active and outdoorsy, you can bike, hike, run, or walk all around the area.  The abbey also provides plenty of free parking spots, which, in most European countries, is a luxury.
In the summer, just outside the abbey's gates, there are a few food and ice cream trucks. Both the food and the ice cream are delicious and inexpensive, so do give them a try.
If you do not want to spend any money, you can picnic either inside the or outside the abbey. We enjoyed a lovely picnic, inside the abbey, with the products we bought from the abbey store.
Averbode Abbey is a perfect weekend day-trip. It has it all – history, fabulous architecture, outdoor activities, good food, and great Belgian abbey beer. Don't wait another minute to visit. I promise it's worth it.
Averbode Abbey
Abdijstraat 1
3271 Averbode
Find out more about Belgium's favourite beverage on our Guide to Belgian Beer and Breweries in Belgium page.