THIS POST MAY CONTAIN COMPENSATED LINKS. FIND MORE INFO IN MY
DISCLAIMER
.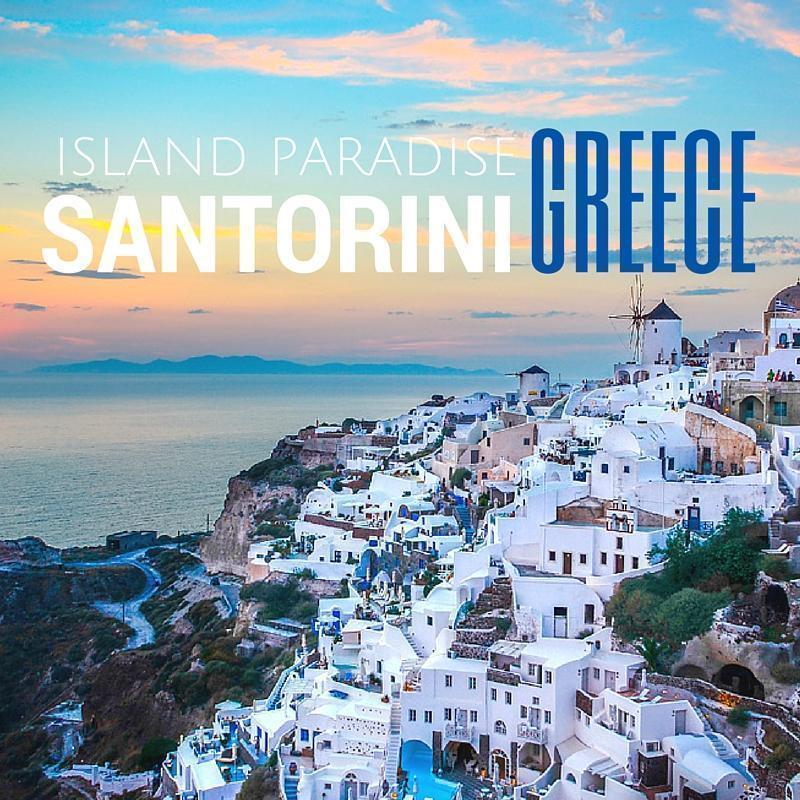 Today, Adriana takes us on a magical escape to the Greek island of Santorini, for food, wine, history, nature, and beautiful scenery.

This year we celebrated ten years of marriage and I really wanted to visit a new country in style. So, as usual, I started preparing one year in advance, as the destination chosen was Oia, on the island of Santorini in Greece.
Initially we had decided to take our kids but my mother offered to stay home with them and I took the offer without shame. It turned out to be the best decision. Santorini is not very kid-friendly and not because they are not welcomed. The heat, the workout you get walking up and down the stairs, and distance from the beach aren't much fun for children. The very few small kids we saw looked miserable so we ended up patting ourselves on the back for our decision.
Travelling from Belgium to Santorini
We booked our flights through Aegean Airlines, to save money. However, the downside was the eleven-hour overnight layover in Athens.  Flying Aegean is comfortable, the in-flight meals are not as bad as other airlines, and the airport in Athens has restaurants that are open all night. We also found great charging stations for our phones and laptops so the layover wasn't as bad I expected.
When we landed in Santorini, the first thing I noticed was the incredible sea breeze. I was in love with the island right then and there.
Staying in Oia, Santorini
Santorini is not a cheap destination. Both getting and staying there are expensive, if you are looking for a little bit of luxury. For me, the most important thing was having a great view and villas with a view to the caldera can get pricey.
After much deliberating, I settled on a one-week rental at the Pori House, a very comfortable, traditional Santorini cave-house. Maria, the owner, was kind enough to let me pay for it a year in advance, via PayPal, which made it affordable.
Maria, the rental house owner, booked us on the cheap minibus ride, from the airport right up to the main square in Oia, where Vasilis, a tall, slim and tough-as-nails man, greeted us. Vasilis is Maria's right hand man. He told us all there is to know about the house, restaurants, beaches, how the bus lines work, and everything in between. We had to pay close attention, as he talks fast. Then he took our heavy suitcases and lugged them down the 100 stairs to the house. I did say he was tough as nails.  Dealing with Maria and Vasilis was a pleasure and I fully recommend them as well as the Pori House.
Getting Around Santorini
Walking around Oia is a pleasure, but do so in the evening and early morning, as the mid-days are hot and humid, even in June, when we visited. This is the main reason I would not visit in the middle of summer. Shoulder season is best – less tourists and warm weather, without the suffocating heat.
You will constantly be going up and down stairs so be prepared to sweat. Luckily, there are plenty of cafés where you can quench your thirst with a fabulous café fredo (a tall ice-cold coffee), a smoothie, or an ice cream.
I recommend renting a car, moped, or ATV. We didn't want to rent a car. It felt a bit boring, as we have rented cars so many times before, in the places we traveled. We wanted to choose the moped option, but because we didn't have a European license, we were left with the ATV. Driving it around the island turned out to be the most fun option.  With the ATV, you can get anywhere, in under an hour, and it gives you the freedom to go to wherever you want, without depending on the bus. Having said that, the busses are extremely efficient, clean, inexpensive, and always on time, so renting anything is not a must. Just do it for the fun factor.
What to do in Santorini
Santorini is a small island but it has many great activities for even the fussiest of travelers. Oia was my absolute favorite to explore, but another town I loved visiting was Imerovigli. Both are very clean and posh.
One of Santorini's many activities I particularly enjoyed was to visiting different vineyards. Prior to our visit, I didn't know what nice wines Santorini has. The island produces much less than the well-known wine countries, but what it produces is good and the locals are very proud of it.
A few must-visit places are the cellars at Koutsoyannopoulos Vineyard, including a wine museum, Santo Wines Vineyard, and Canava Roussos Vineyard. There are others, but these three were our favorites and the tasting prices are very affordable.
If you are a beer drinker, beside the Canava Roussos vineyard, you will find the tiny Santorini Donkey Brewing Company. They are not licensed to charge for the tastings, so they are free. You will see their beers, Yellow Donkey, Red Donkey, and Crazy Donkey, at all the local restaurants and cafés, at ridiculous prices. Buying it at the brewery's beer shop, you will pay the actual price.
A popular thing to do in Santorini is the 13km hike from Oia to Fira. Start very early in the morning, no later than 5am, and walk the coast. This incredible 3-hour walk will surely impress you. Seeing the sunrise from the top of the mountain is something I will never forget.
For beach bums, the best beaches are Kamari and Perissa, both volcanic beaches with black sand. Rent an umbrella, order a tall cocktail or a beer, and relax. You can also visit the White and Red beaches. They're nice too, but I preferred the volcanic beaches.
For snorkeling fans, the same areas offer great snorkeling. Or try the waters around the little island on St. Nicklas, in Oia, right by the Bay of Ammoudi.
My absolute favorite thing to do in Santorini was to spend a day on a catamaran.  There are many companies offering all-day rides, but we chose Santorini Sailing, as it looked far more luxurious. (Not to mention they were including a homemade dinner in the price, so we could not resist.)
Our catamaran was the Dream Catcher; with a lovely, fun crew who made sure we had a perfect day. We spent eight fabulous hours with them. We made a few stops at the Hot Springs, Red, and White Beach, had a huge homemade dinner and witnessed the best sunset of my life. Beer and wine were free throughout the day. If there is one thing I would do repeatedly in Santorini, this would be it.
Last but not least, make sure you visit Akrotiri, to see the Minoan Bronze-Age settlement. It was destroyed in the Theran eruption, around 1627 BC, and buried in volcanic ash. The ash preserved the remains of fine Frescoes and many objects and artworks. The state-of-the-art museum, built over the ruins, is easy to navigate and gives information about the lives and living conditions of the Minoan people.
The Akrotiri frescoes are at the Santozeum Museum, in Fira, which is another 'must see'. The museum is on top of a mountain, offering breathtaking views of the caldera. The entrance fee is nominal and the museum empty, as most visitors pass by, never wondering what it contains.
It's hard to stop writing, as I could go on forever about how incredible, fun, and interesting Santorini was. However, if I may say one more thing, it is this: book a trip now and go experience Santorini for yourself. This tiny piece of land will surely impress you.
Looking for more of our favourite hotels in Belgium and beyond? Visit our Hotel Reviews page to find out where we've been sleeping.