THIS POST MAY CONTAIN COMPENSATED LINKS. FIND MORE INFO IN MY
DISCLAIMER
.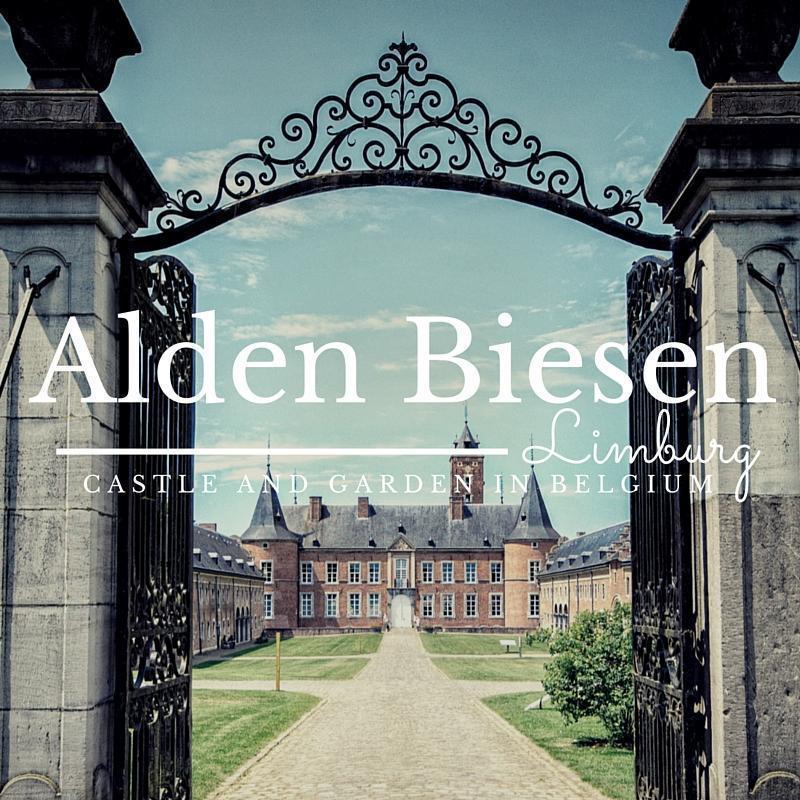 A gorgeous castle and garden await your visit in Flanders' Limburg province. Alden Biesen Castle is one of Belgium's finest and best of all admission is free.
By now, you know Belgium has more castles per square kilometre than anywhere else. You also know we're obsessed with visiting as many castles as we can. Many of the castles we've toured have been in Wallonia, but when we discovered one in Limburg province while visiting Maasmechelen Village, we knew we had to check it out. And boy are we glad we did.
Alden Biesen Castle's history dates back to the 11th century, although the current buildings are from the 16th century. The castle was one of 12 headquarters of the Teutonic Order of knights and was the showpiece of the region. Its strategic location near the Maas and Rhine rivers gave it vital status from the 16th to 18th centuries.
The French Revolution put an end to Alden Biesen's heydey. The Teutonic Order was expelled and the castle was auctioned off. It fell into disuse until it was ravaged by fire in 1971. The Belgian government purchased the castle and restored it to its former glory.
These days, Alden Biesen is a cultural centre of the Flemish government with a large conference centre. Events take place throughout the year: art exhibitions, plays, the Fleuramour flower festival, musical performances ranging from rock to opera, a horse show, a Scottish Weekend, even an International Storytelling Festival.
Alden Biesen is also a tourist attraction, with a small free museum explaining the castle's history. There is a short video in multiple languages (including English) where you can relive the castle's history.
Visitors can also step inside the small and peaceful chapel.
But while the castle's architecture is lovely, particularly the moated 'water castle,' my favourite part of Alden Biesen is the French Garden. This lovely formal garden is absolutely dripping with roses. For one euro, you can enjoy the gardens for as long as you like. We had it entirely to ourselves on a hot summer Sunday.
There are also hiking and cycling trails that wind throughout the extensive grounds. The Alden Biesen website offers a variety of guided and unguided walks of varying lengths and themes. (Of course, we like the look of the 16km hike to the wine chateau.) This is also the heart of the Haspengouw fruit-growing region, so blossom walks in the spring are a must! You can even order a picnic basket of regional goodies to be waiting for you on arrival!
Should you forget to order your picnic basket in advance, never fear. You can grab a bite to eat in the 't Gasthuis restaurant. Our massive salads were more than enough to fuel our explorations of the castle grounds.
We can't think of a better day out than a wander around the Alden Biesen castle grounds, a walk through the flowering fruit trees, a picnic of regional products, and a drink on the shady terrace of t'Gasthuis.
Alden Biesen Castle
Kasteelstraat 6
3740 Bilzen
For more great castle articles, be sure to visit our Castles in Belgium page where you'll find links to all of the castles in our little country.
Latest posts by Alison Cornford-Matheson
(see all)