THIS POST MAY CONTAIN COMPENSATED LINKS. FIND MORE INFO IN MY
DISCLAIMER
.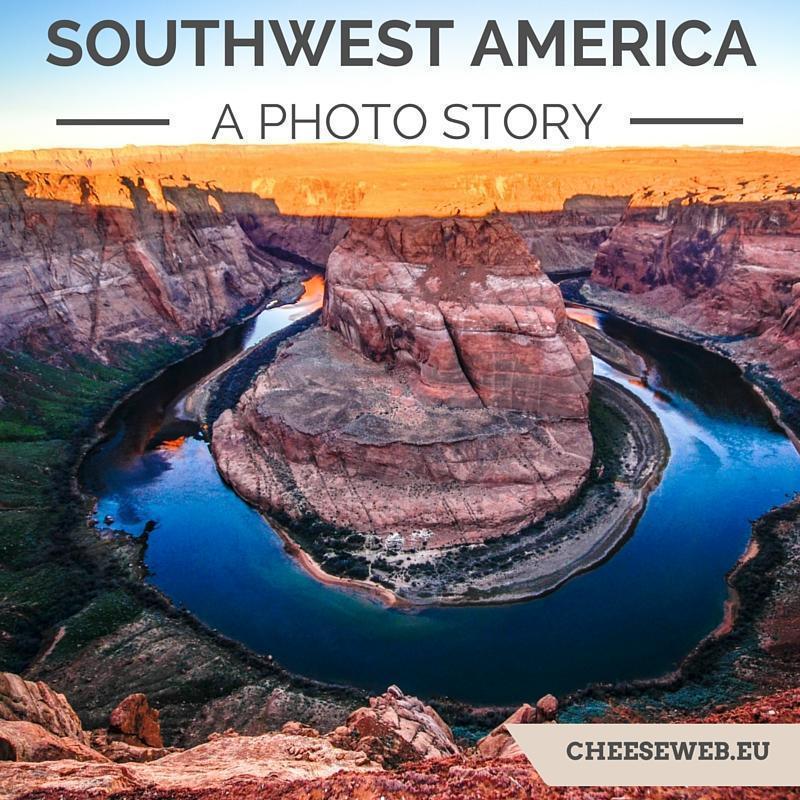 Whatever your feelings about Las Vegas, there's no denying it's close to some spectacular natural wonders. Today, Adriana takes us on a virtual tour of the American Southwest.
Back in March, I had the opportunity to check a few more destinations off my bucket list, when my husband had to attend a conference in Las Vegas, USA. Of course, I wanted to join him, as I had a great desire to visit that region of the United States.
I found Las Vegas mesmerizing with its grandeur, colors, and lights. One of my favourite things was the discipline at the airport. I don't think I've ever seen an airport, in all my travels, that was better organized than Las Vegas. Outside, you wait in a civilized line for a taxi. There are sixteen marked stops, just outside the airport door, and a taxi pulls in roughly every fifteen seconds, around the clock. An airport employee guides you to your stop and off you go.
Another highlight was the cleanliness and ease of moving in such a busy city.  I am very meticulous about cleanliness so I notice trashy places, but that wasn't the case in Vegas. The Strip looks impeccable, considering the huge number of people walking and driving it every single day. Coming from Europe, where finding parking can be a nightmare and costly, I was impressed with the availability of free parking in Las Vegas.
Of course, there were things I downright hated. The street hecklers, trying to sell hubby and me prostitutes, were extremely annoying. Every five steps there was one in your face with little cards. I get it, it's their job, but it's annoying.
The second thing I hated was the constant smell of smoke in the casinos. I had planned to gamble a small amount of money, just for fun, but it was impossible to stay inside. Being a non-smoker the smell was extremely irritating.
For me, this trip turned far better once we left the Las Vegas area. After the conference was over, we extended our stay to visit some of the incredible places the desert has to offer.
Our first stop was Red Rock Canyon, thirty minutes from Las Vegas. For $7, you can drive one of the most scenic roads around the canyon, with the possibility of stopping and hiking whenever you want. The roads is one way, so just pull over or park in one of the designated lots and enjoy the great views and hikes the canyon has to offer. The red rocks are mesmerizing and, with the sunlight upon them, they look like they are on fire.
We also stopped at Hoover Dam, forty minutes from Las Vegas, as it was a long time wish. I could not believe I was walking on it. I knew Hoover Dam was big, but being there, you realize just how enormous it is.
While at Hoover Dam, not only you can be in two states at the same time, Nevada and Arizona, but you can also be in two time zones. I had a foot at 3pm and one at 4pm; a fun first for me.
Next, we drove two hours into California, to the Death Valley National Park; a long-time dream.
March is the perfect time to visit as the weather, although hot, is also breezy and pleasant. We drove around the park, seeing the Salt Flats, the Devil's Golf Course, the Devil's Corn Field, and the Mesquite Sand Dunes. Although it's called Death Valley, I found it full of life and color. Driving around the sandstone rock formations and seeing all the colors is incredible. Along the road, varieties of flowers bloom in spring. They contrast with the bright green mesquite and the sand dunes, creating a beautiful scene.
After Death Valley, we were off to Arizona to see the Grand Canyon. This was one of the most amazing things I have ever done. As with Hoover Dam, you see it on TV and think, "wow that's big." However, when you are facing it, you remain speechless.
It's fairly busy, as you can imagine, but it's organized so everyone has space to have a view and take photos. My favorite thing at the Grand Canyon was the spectacular sunset we witnessed at Desert View Watchtower. I will never forget that moment.
Our last stop in Arizona was Page. I'll be honest, it's a one-horse town, but Page has some of most scenic places nearby. We spent a night there, as I wanted to see both Horseshoe Bend and Antelope Canyon. Another major attraction is Lake Powell and, because I could not stay and explore it, I vowed to return. It's worth the trip!
We arrived in Page late. The only open restaurant, besides fast food, was a little Mexican restaurant called El Tapatio. All the tables are handmade and so colorful and fun. They have a very warm and welcoming staff. They'll supply you with unlimited servings of free salsa, chips and absolutely delicious cabbage slaw salsa that is a house invention. Be sure to ask for it, if it's not already on the table. Service is fast, the plates are huge, prices are cheap, and the food to die for. Do yourself a big favor and try the tacos de buche (pork stomach tacos). It may sound weird but it's oh so good.
Horseshoe Bend is seven minutes away from the center of Page and, although the road has a "do not pass" sign, due to repairs, go ahead and pass as you will only be on it for 2 minutes. There is a sign and a parking lot where you can leave your car and then hike the rest of the way. It's about a quarter mile through the fine desert sand. If you go early in the morning, as we did, few people, mostly photographers, will be there. Later, it gradually becomes busier. Horseshoe Bend is beautiful; a place I admired in photos for a long time. I feel extremely lucky to have seen it in person.
Antelope Canyon was wonderful; although I wish I had done my homework and booked a photo tour. The visitor tour is crowded, only one hour long and stopping with a tripod for photos is not permitted.
The Navajo people guide the tours every hour and they cost $45 per person. You board a jeep, able to travel over sand, and in ten minutes you are at the entrance in the canyon. Attempting to do this alone is forbidden and very dangerous, as there is always a risk of a flash flood.
Inside, although crowded, it is beautiful. The orange, smooth curves of the canyon are almost sexy. I could not believe I was actually there.
The tour takes you from one side of the canyon to the other and back. Unfortunately, we only had time to see the Upper Antelope Canyon. On the way back, we stopped to admire Lake Powell from a high viewpoint. Even though we were far away, it looked incredible, with the blue water and sky contrasting with the orange/red sandstone. The road back to Vegas took us into Utah so it was also a scenic drive back.
As you can see, this trip, to the Las Vegas area, kept me in a constant state of awe and happiness. We managed to turn a boring conference trip into a wonderful desert adventure.
For more great restaurants around the world, check out our Restaurant Review page.
A big thank you to Adriana for sharing her gorgeous photos with us! If you'd like to read more about what to do in Las Vegas (a city Andrew and I surprisingly loved), check out my personal apology to the city in Viva Las Vegas, our own visit to Red Rock Canyon, and a few photos from our trips to the Grand Canyon and Zion National Park.