THIS POST MAY CONTAIN COMPENSATED LINKS. FIND MORE INFO IN MY
DISCLAIMER
.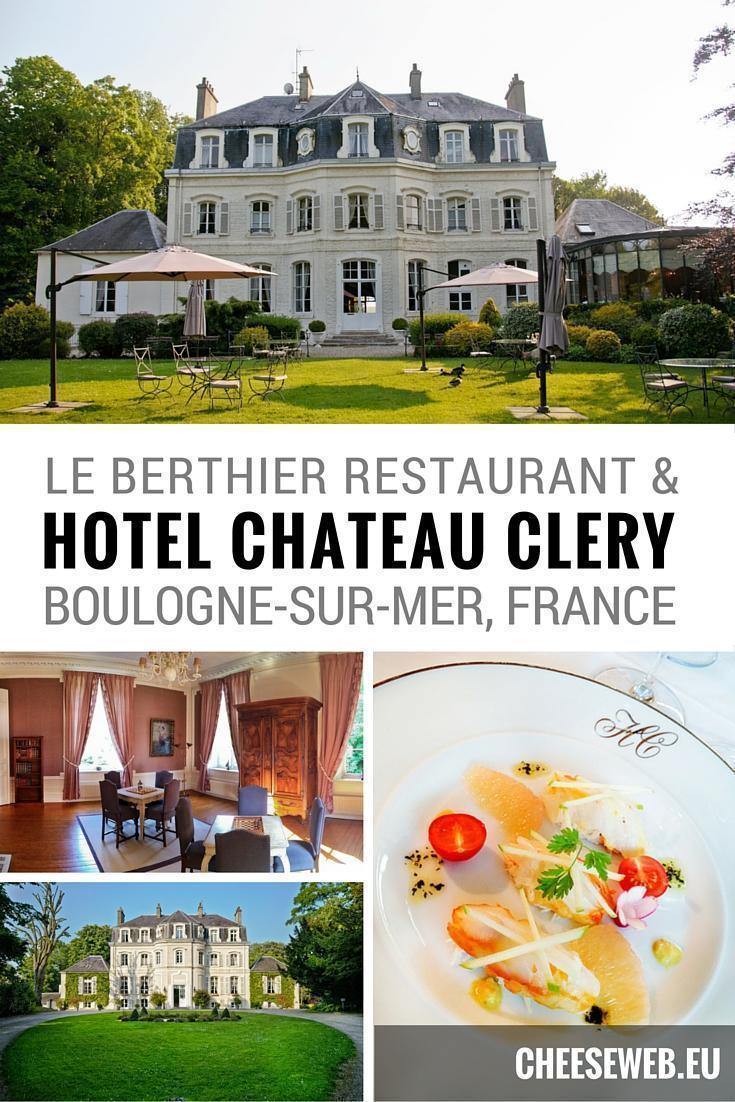 The Hotel Chateau Cléry is a gorgeous place to stay in the Boulogne region of France. With its expansive parkland and delicious restaurant, it makes a lovely rural retreat, just minutes from bustling Boulogne-Sur-Mer.
When we were asked to visit NAUSICAA for World Oceans Day, we thought it would be a great opportunity to explore the Côte d'Opale (Opal Coast) of France. But where to stay in Boulogne-Sur-Mer?
After a quick consult with the tourism office, it was taken care of. Not only would we stay at the lovely Hotel Chateau Cléry, we would also dine in their gourmet restaurant… for research purposes of course.
The hotel is located outside of the city centre, in the commune of Hesdin l'Abbé. It's a lovely village and it's easy to see how the Chateau Cléry would have once dominated the area. Chateau Cléry was built in 1766 on a 5-hectare park, by Michel-Augustin-Joseph-Charles Cléry de Bécourt (that's a mouthful!). It was his country home and a sign of his wealth and status.
In 1986, Chateau Cléry was turned into a high-end hotel and, since then, has won numerous awards for its high standing.
Arriving at the hotel, we were immediately ushered into the cozy but sumptuous sitting-room, while we waited to check-in.
Check-in taken care of; we were lead to our room on the first floor, where we had a lovely view over the sprawling grounds and gardens. We could see guests taking advantage of the late-afternoon sun, by lounging on the chairs provided and enjoying cocktails on the terrace. It seemed like a great idea to us.
We took a quick look around our very spacious room. It included a sitting area, a shower-room, with a separate large bath. Each room is decorated differently and you can choose from three levels: charm, deluxe or suite. Our room was in the chateau itself, but there are also cottages scattered around the grounds.
Room discovery accomplished, we set off to explore the grounds. We passed by the cottages and separate outbuilding containing a spa, gym and sauna. We walked through a small kitchen garden and through the forested area at the back of the property. There we found a small pond with a group of happy-looking ducks.
Returning to the terrace, we learned why the ducks were so happy. They had discovered if they hung around the terrace, they might just be fed by the hotel guests. Clever.
We decided to take a cue from the other guests and enjoy a drink al fresco before the sunset.
With our drinks finished, it was time to move into the restaurant. We opted to sit in the lovely glass conservatory at the back of the formal dining area of restaurant Le Berthier.
We chose the Menu Dégustation (for €59 excluding drinks) and asked our server to pair our courses with wine. The plates were expertly presented and the food was fresh and delicious. We'll let the food speak for itself…
First course: Crab and haddock sushi-style with coconut milk, curry and ginger.
Second course: Parcel of escargots with a cream of lettuce and basil
Third course: Filet of Beef with morels and apples
Fourth course: segments of citrus granite with mint
Fifth course: Selection of cheeses from Fromagerie Caseus
Sixth course: Simply called L'Idylle (We called it Heaven)
The food was as good as it looks and we left the table incredibly full. So much so, by the next morning, we couldn't do justice to the ample breakfast buffet.
We enjoyed our stay at the Hotel Chateau Cléry and would highly recommend it to anyone staying in the area. Our only regret was that we didn't have more time to stay and enjoy all of the facilities the hotel has to offer.
Love castles, palaces, and ruins like in this article? Us too! Don't miss the full listing of Castles we've visited in Europe and beyond. For more of our favourite hotels in Belgium and beyond? Visit our Hotel Reviews page to find out where we've been sleeping.  For more great restaurants around the world, check out our Restaurant Review page.
We'd like to offer our thanks to the Hotel Chateau Cléry and Le Boulonnais Côte d'Opale Tourism Office for sponsoring our stay. As always all opinions expressed here are our own.
Latest posts by Alison Cornford-Matheson
(see all)