THIS POST MAY CONTAIN COMPENSATED LINKS. FIND MORE INFO IN MY
DISCLAIMER
.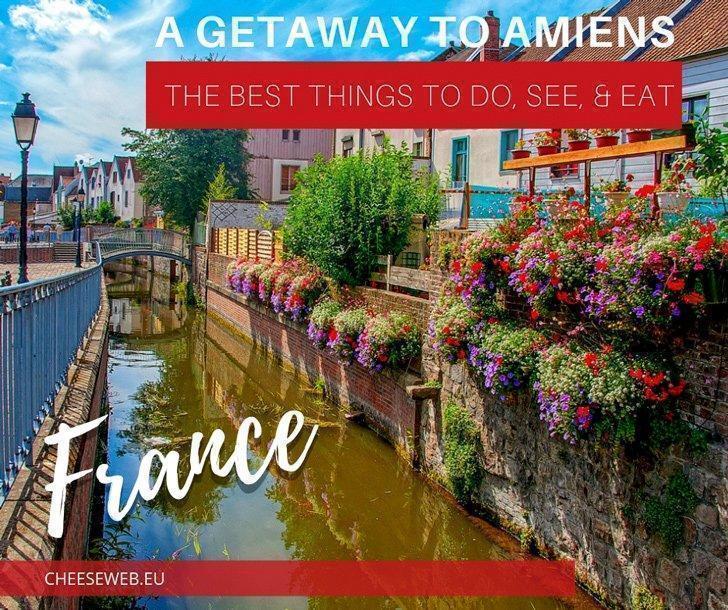 With so many things to do in Amiens, France, this city in the northern Hauts-de-France region makes a great weekend getaway from Belgium or a fun day-trip from Paris. Catherine shares everything you should do, see, and eat, in Amiens.
Many consider Amiens to be an exceptionally beautiful city. In fact, its nickname is "Venice of the North" thanks to the stunning floating gardens and well-developed canal district.
While one could easily spend a day or two simply wandering around the city and seeing where the day takes them, there are also a lot of fun things to do in Amiens, France, and there is certainly plenty to see. From lovely green spaces to a mighty cathedral to historic sites, Amiens is as energetic as it is historically significant.
Where is Amiens, France?
When people think of France, cities like Paris, Nice, and Marseille are usually the first ones that come to travelers' minds. However, they can be crowded destinations, at times making the experience less enjoyable.
Amiens is a French city found in the former Picardy region, now part of Hauts-de-France, located in the Somme River valley. It is in the north, not too far from the English Channel and is an easy day trip from Belgium. Often, Amiens is not a city that lands on most travelers' radars. As a result, it tends to have a more relaxed atmosphere even when the city is bustling.

Why Visit Amiens, France?
Amiens offers an opportunity to take a step back in time. People have lived in the region for thousands of years, and many sites allow you to explore the history of the area.
Even though the region is historically significant, it is also lively and vibrant. Cultural events are common in Amiens, and the quaint restaurants and cafes have surprisingly modern interiors.
There are also plenty of things to see in Amiens, ranging from a magnificent cathedral to the breathtaking floating gardens.
Best Things to Do in Amiens, France
Once you arrive in the area, figuring out what to do in Amiens can feel like a challenge. There are plenty of attractions and destinations to choose from, but, if you don't have time to see everything, you want to make sure you use your available time wisely.
If you are looking for the top things to do in Amiens, here are a few amazing options you simply shouldn't miss.
Amiens Cathedral
A UNESCO site, the
cathedral in Amiens
is one of the greatest examples of Gothic architecture in the world. Along with its astounding size, the intricate detailing is also wondrous to behold. The front façade features three embellished doorways, which are influenced by the western façade of the Notre Dame in Paris, that include 750 statues of religious figures, prophets, apostles, and, of course, Jesus Christ.
The interior of the Amiens Cathedral features 126 pillars and ceilings reaching 42 meters into the air. The sanctuary is as grandiose as it is bright and airy with flying buttresses, colorful stained glass, and an amazing high altar.
Musée de Picardie
The
Musée de Picardie
, or Museum of Fine Arts, Picardy, was modeled after the Louvre and has been undergoing extensive renovations. Inside, you'll find an extensive art collection, including everything from archaeological finds to medieval sculpture to paintings by some of Europe's most talented artists.
As part of the collection of sculptures housed at the museum, you will find the Buste d'Anatole France by Bourdelle. The selection of paintings includes works by Corot, Courbet, El Greco, Fragonard, and Tiepolo, as well as more modern works by the likes of Picasso and Miro. Truly, the Musée de Picardie should be considered one of the most important things to see in Amiens, France for art lovers.
Les Hortillonnages
Within walking distance of the cathedral, you can find
Les Hortillonnages
. Within the 65-kilometer network of canals, all of which weave their way through small houses and farmland, you can discover the stunning floating gardens. [The area is similar in style to the
Marais Poitevin
in Poitou-Charentes and the marshes of the Clairmarais.]
Gardeners are said to have worked these lands since medieval times, growing vegetables across the idyllic landscape. Bridges cross over the canals, allowing you to explore the area on foot. However, boat tours are also available in various parts of the city.
Maison de Jules Verne
Lovers of science fiction who visit Amiens should take a moment to visit the house that was once the home of the "father of science fiction," Jules Verne. The famed 19
th
-century French author is known for works like
Twenty Thousand Leagues Under the Sea
and
Around the World in Eighty Days
, both of which are considered classics today.
Jules Verne lived on the property for 18 years until his death, which took place in 1905. The building features a unique tower and domed skylight, both of which are worth viewing and exploring.
In total, Jules Verne penned 30 novels while living in this house and many of his personal items and archives of some of his writing remain there today.
Zoo d'Amiens
If you are traveling with children, then heading to the Zoo d'Amiens can give them a chance to wander through the trees and watch the animals that are nestled in enclosures along the various trails. In total, it can take two to three hours to see everything, providing your kids don't become mesmerized by the penguins or you don't stop for a snack.
Over 70 species have a home at this zoo and, where possible (and when safe), the facility uses natural barriers to maintain enclosure boundaries instead of fences and glass. This makes the entire experience feel more comfortable, and you can get unobstructed views of a variety of critters.
Best Hotels in Amiens, France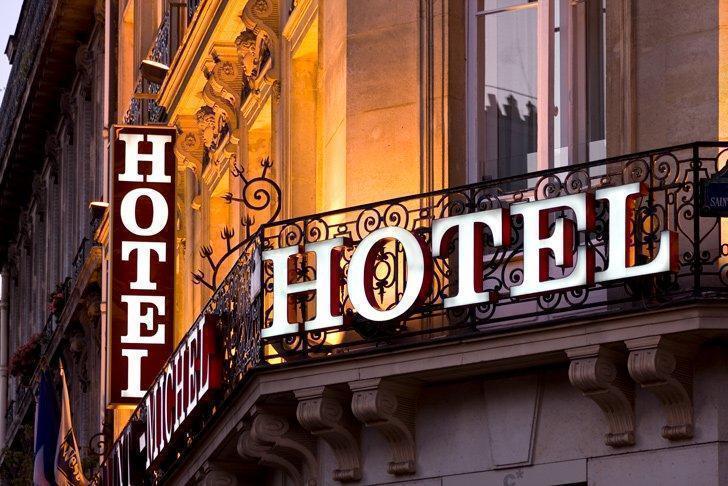 If you are visiting Amiens for more than one day, then you are going to need a place to stay. Luckily, there are some great options in the area, and many of them are near some of the most popular things to do in Amiens, France.
Mercure Amiens Cathedrale
Located across from the Amiens cathedral, the Mercure Amiens Cathedrale is a 4-star hotel featuring spacious rooms with modern styling. Along with the amazing location – where some rooms even have cathedral views – you can also take advantage of L'Echanson, the on-site restaurant, which features a menu of regional specialties made with local ingredients. Plus, Mercure is surprisingly affordable, making it a strong choice for budget-conscious travelers as well.
Le 3 Fuscien – Henriville Gare
If you are looking for something with tons of amenities, the Le 3 Fuscien – Hentriville Gare is a guesthouse that welcomes visitors. Along with access to a heated pool, you also receive a complimentary breakfast during your stay. Plus, it is very close to popular attractions, making it a great option for travelers who want to explore Amiens on foot.
Odalys City Amiens Blamont
Featuring spacious rooms with mini kitchens at very reasonable prices, Odalys City Amiens Blamont is a more modern, condo-style experience. The rooms are clean and well-appointed, and all of the studios come with a kitchenette and free WiFi access. You can reach the floating gardens with just a 13-minute walk, and they even allow pets, making it a great choice if you travel with your favorite, four-pawed companion.
Best Restaurants in Amiens, France
There are a ton of restaurants in Amiens, but only some of them are truly special. If you are looking for an exceptional dining experience, make sure to add these restaurants to your list.
Restaurant Osmoz
After you've spent the day experiencing all the things to do and see in Amiens, you are going to work up an appetite. Whether it's time for lunch or dinner (or even some late night snacks), Restaurant Osmoz is an excellent option. Here, you can experience local French cuisine with an amazing presentation. It really is fine dining at its best.
Ail des Ours
If you want your French cuisine served in a restaurant with a modern vibe, Ail des Ours needs to make your list. You can enjoy lunch or dinner at this smaller establishment that embraces a menu that shifts with the seasons and what is fresh each day. Just make sure to book a reservation as it is almost always too busy for walk-ins.
Le Phare
For visitors who want to enjoy a meal of galletes and crepes, consider Le Phare. The atmosphere is very friendly, and the cider shouldn't be missed. Plus, it is all very well priced, and their vegetarian and vegan options are exceptional.
La Table du Marais
Open for lunch, dinner, and late-night dining, La Table du Marais is another fine dining option in Amiens that should make everyone's list. The staff is friendly and helpful, the presentation of each dish is Instagram-worthy, and the fresh ingredients are the pinnacle of what French cuisine is all about.
Latest posts by Catherine
(see all)