THIS POST MAY CONTAIN COMPENSATED LINKS. FIND MORE INFO IN MY
DISCLAIMER
.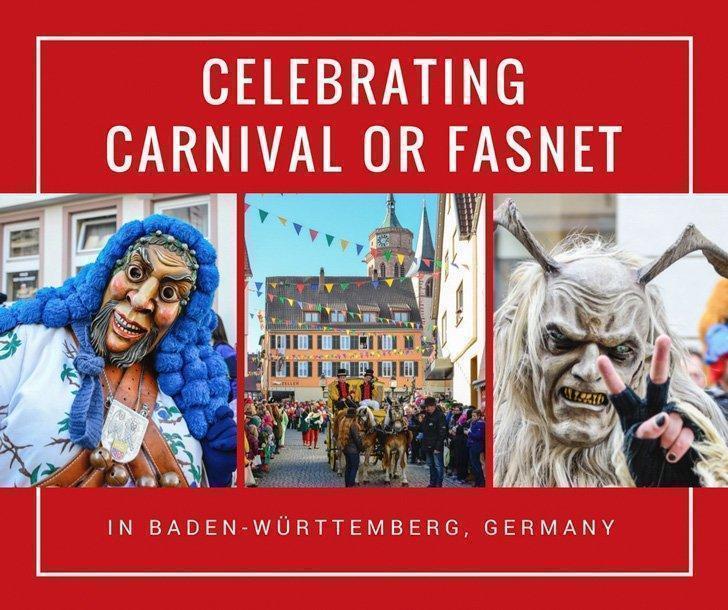 Adi shares the colourful history of Fasnet or Fasching parades near Stuttgart and tips for making the most of Carnival in Germany's Baden-Württemberg region.
Colorful costumes and elaborate parades are part of the Fasnet festivities, every year, in the Baden-Württemberg region of Germany where Stutgartt is located. But what exactly is Fasnet? Surely, you've all heard of Mardi Gras in New Orleans or Carnival in Venice. Fasnet is Germany's Mardi Gras or Carnival, called Karneval in German.
What is Fasching or Fasnet?
It is essential to know the terminology of these celebrations so you can avoid confusion when visiting different parades in various regions of Germany or even in Switzerland and Austria. In Austria and parts of East and South Germany, Carnival is called Fasching. In the German regions of Franconia and Baden-Württemberg as well as some other parts of Germany, Carnival is called Fas(t)nacht, Fassenacht or Fasnet. In Switzerland, it's called Fasnacht.
Fasnet can be traced back to pagan times. It began as an event to drive out winter and the ghosts of darkness who were weakening as the sun warmed up in springtime. To scare these ghosts away, people formed noisy processions and donned horrifying facemasks to avoid revenge from the wintery spirits. The festival also honored the Goddess Freya and celebrated fertility at the beginning of spring.
The carnival season starts on 11 November at 11:11 a.m. and ends on Ash Wednesday of the next year with the main festivities happening around Rosenmontag (Rose Monday).
Our family only recently starting visiting Fasnet parades. Our kids had to be old enough, to avoid being scared out of their minds by some of the participants. I admit some of these costumes are creepy enough to give me goosebumps, and not the good kind.
Last season we visited two parades. First one was in Tübingen and the other in Weil der Stadt.
Fasnet in Tübingen, Germany
Fasnet was banned in Tübingen for 400 years. In 1565, Duke Christoph "complained about the shrill screams, uproar, and the smell of incense in town, and banned the pagan mischief without further ado." This prevented Tübingen's citizens from celebrating Fasnet until 1996.
Today, 70 floats with over 5000 costume wearers frolic in the old town. Last year they charged a 3 euro entrance fee. We arrived early so we can catch some spots in front.
Here's a look at what we saw: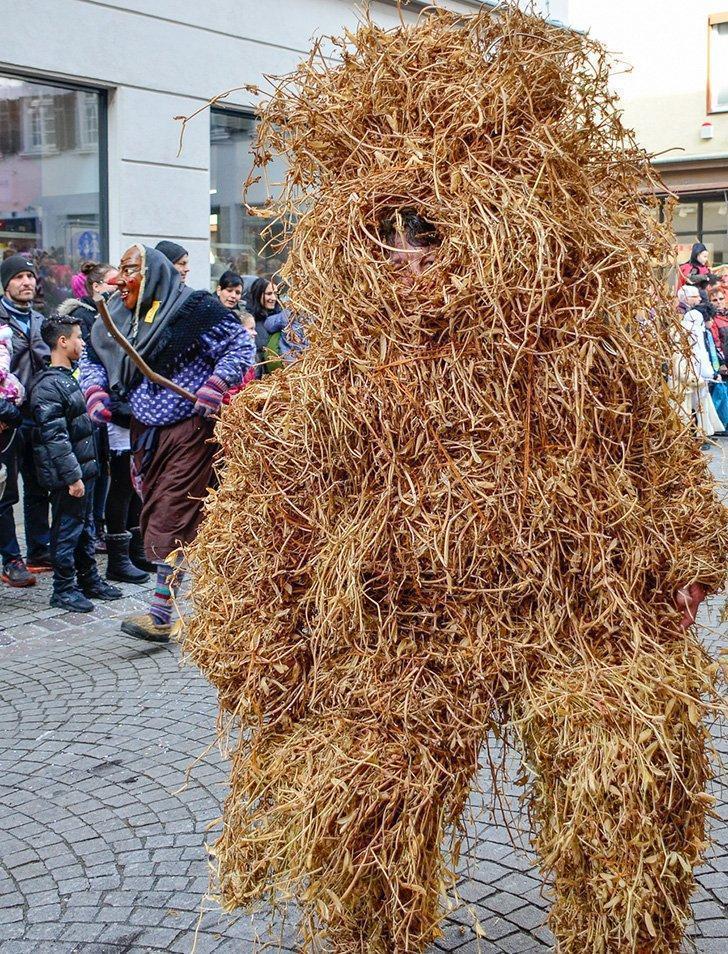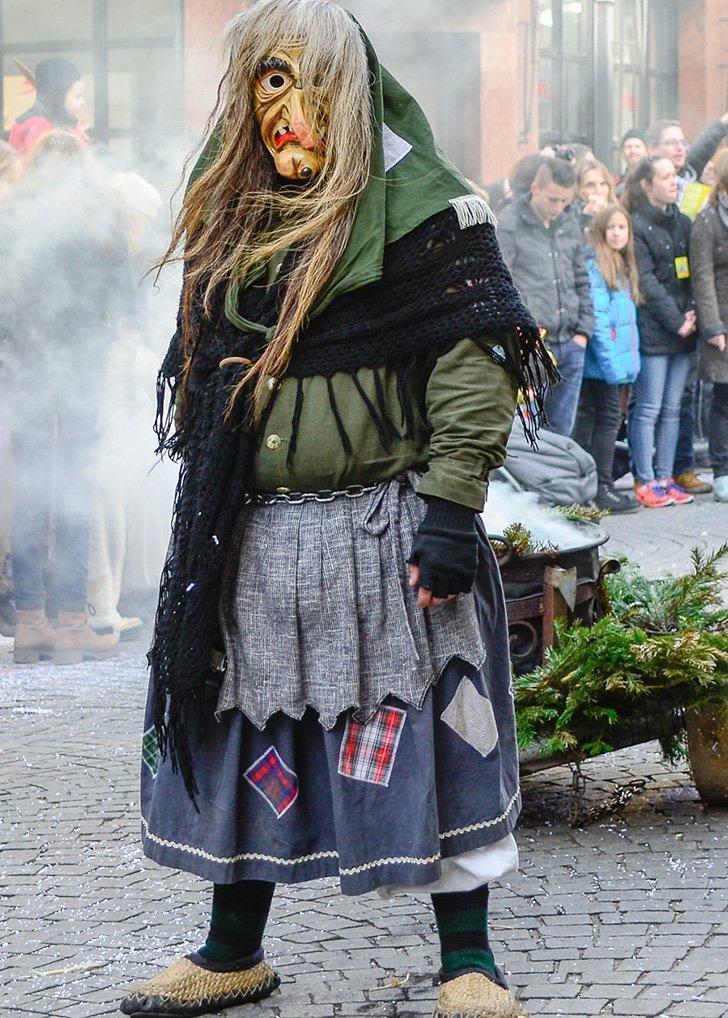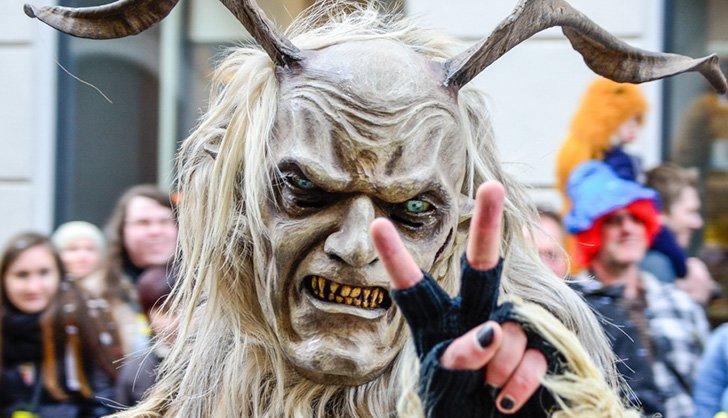 Fasnet in Weil der Stadt, Germany
The Weil der Stadt procession is one of the largest parades in the Baden-Württemberg area and can be traced as far back as the Middle Ages.
The center of town is completely shut down allowing the massive procession of floats and masked teams to flow on the main roads. We arrived early and paid a 3 euro fee to enter. Kids went for free.
Some of the floats were quite amazing and mesmerizing while others were downright scary. I can wholeheartedly say that our family had a wonderful time at this parade.
Here's a look at the Fasnet in Weil der Stadt, Germany: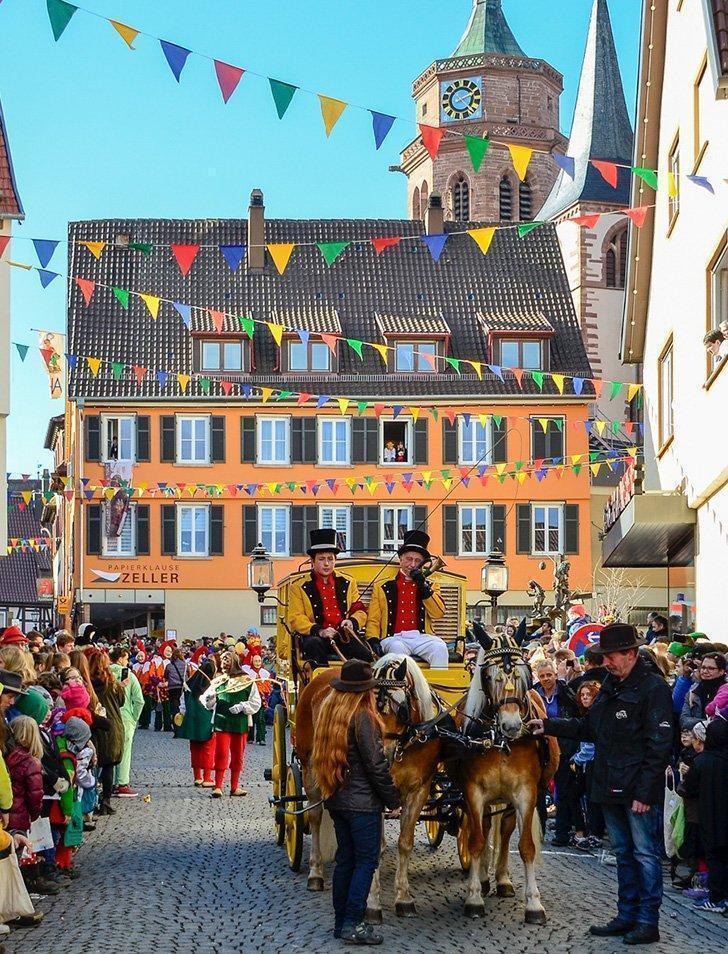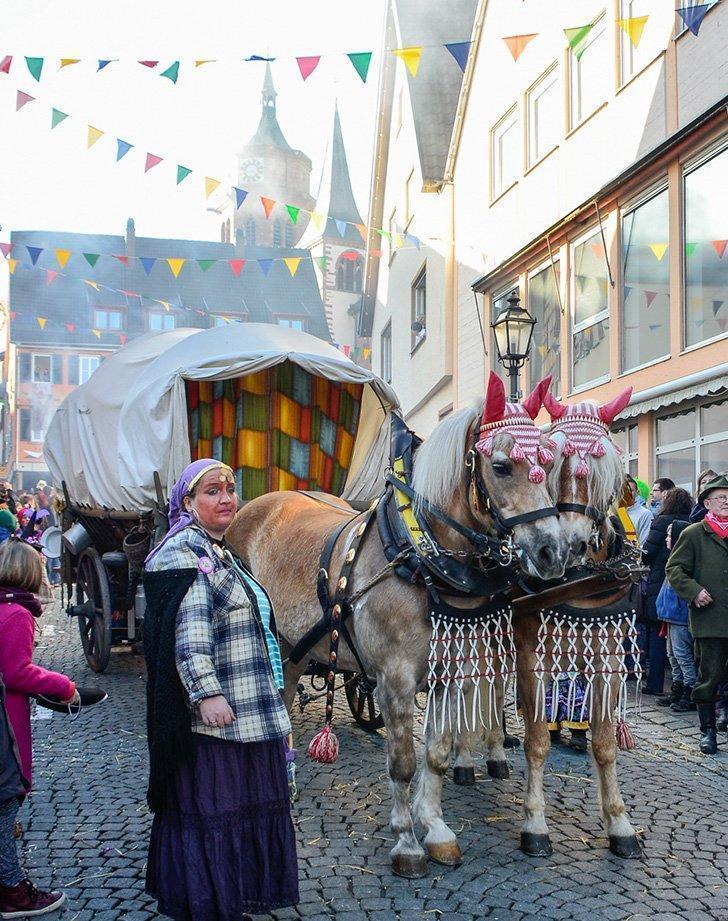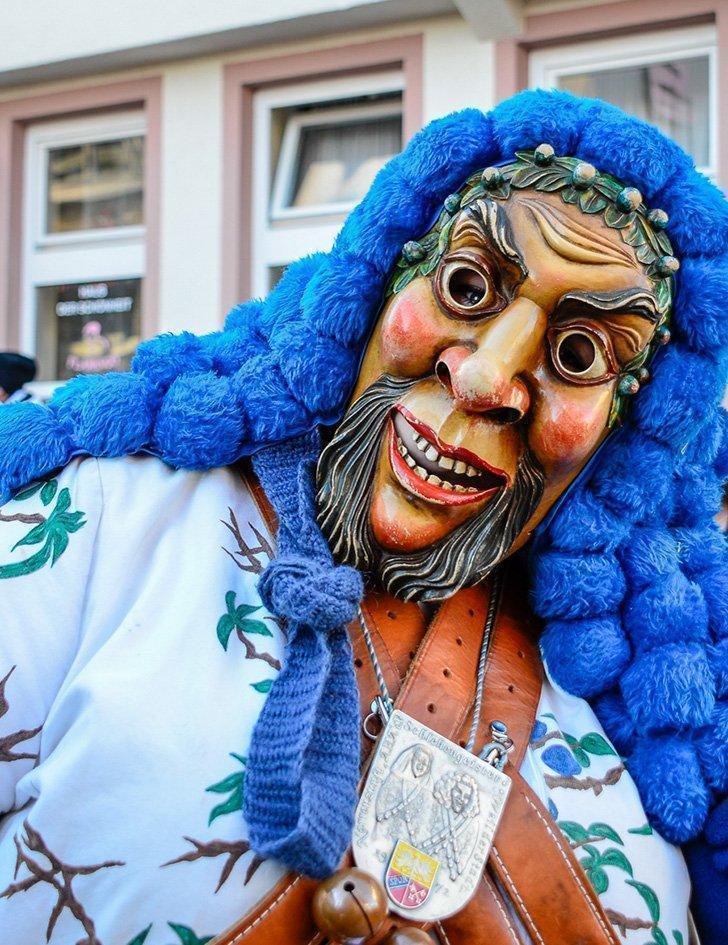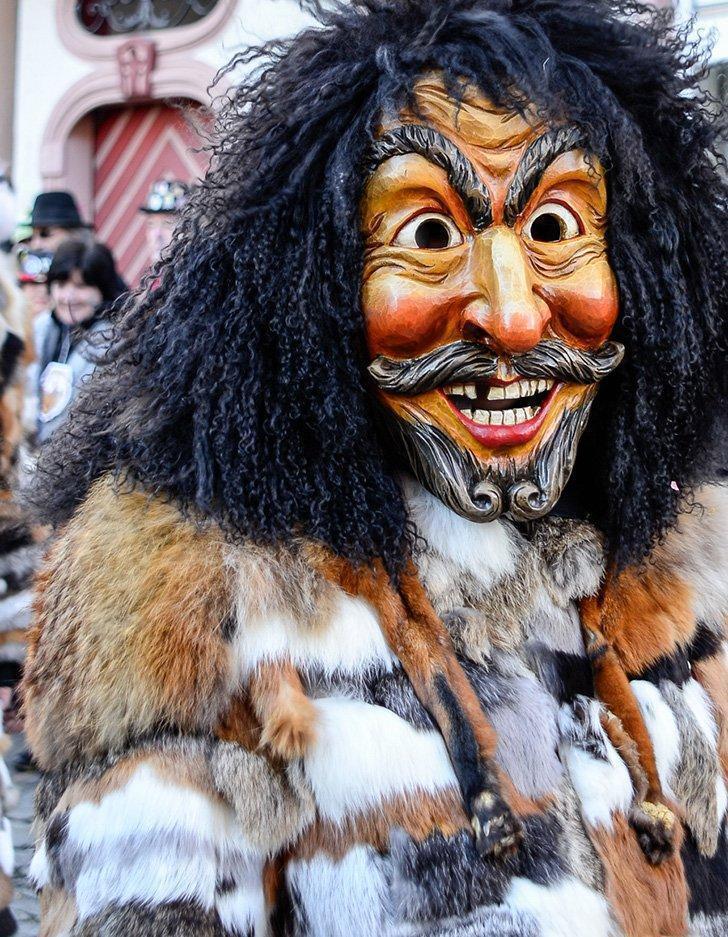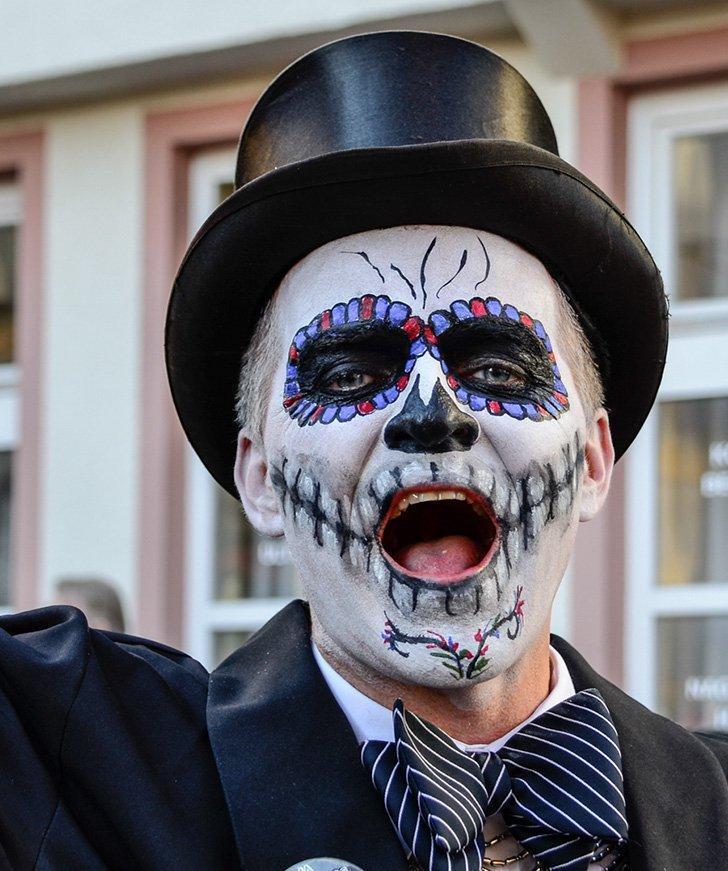 Tips to Enjoy a Fasnet or Fasching Parade
Always take public transportation. Since these events draw large crowds, it is never a good idea to drive as parking lots will be full
Do not be surprised if kids are offered candy
Remember to bring a cup. Kids might be getting candy, but there are treats for adults too, in the form of alcoholic drinks. Several teams will pass offering different flavors of schnapps, beer, and even tequila.
Be prepared to have your face painted with different colors.
Participants have been known to grab viewers, usually young women, and keep them "hostage" throughout the parade. If you do not wish to be taken avoid standing in the front row.
Feel free to dress up if you want
I don't advise taking children that scare easily
Carry cash for street food and other treats
No matter which Fastnet parade near Stutgartt you choose, let loose and enjoy.