THIS POST MAY CONTAIN COMPENSATED LINKS. FIND MORE INFO IN MY
DISCLAIMER
.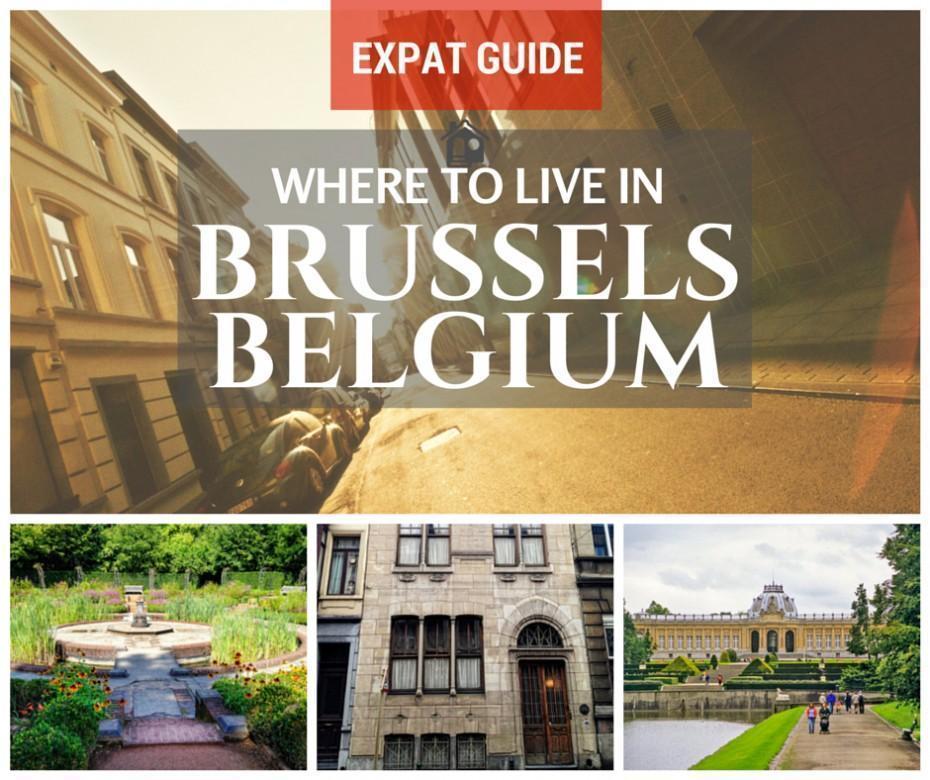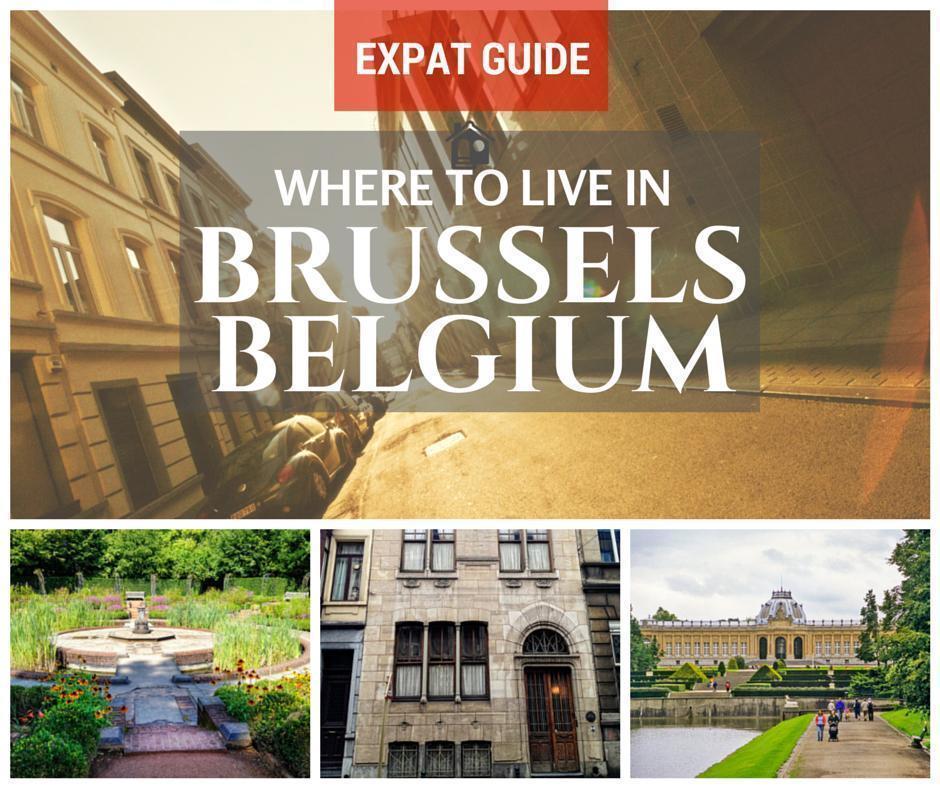 If you're new to expat life in Belgium, we tackle the most important question – Where to live in Brussels.Every week, we get many questions about visiting and living in Belgium. The one question we're asked more than any other is "I'm moving to Brussels. Where should I live?"
This is also one of the toughest questions to answer, as it is completely subjective. While one person may love being in the heart of the action, another may crave peace and tranquillity.
Things to Consider Before You Move to Brussels
In order to narrow your search, it's important to know what it is you're looking for. Here are some things to consider:
What is more important – proximity to services like shops and restaurants or peace and quiet and nature?
Where will you work and how will you get there? (Commuting can be a big issue in Brussels, both by public transportation or by car)
Will you have a car? (If yes, you'll need parking. If no, you'll want good public transportation access.)
Do you have children? If so, what schools or childcare services will you use?
What is your budget?
Are you buying or renting?
Do you want a flat, a row house, or a fully detached villa?
What style of home are you looking for? (m odern with all conveniences or traditional with charm and character)
Do you need a garden or terrace?
Do you need a furnished or unfurnished home?
Knowing the answers to these questions in advance will give you, as well as anyone offering you advice, a better idea of where to begin.
The other challenge in answering this question is we have only lived in one neighbourhood in Brussels (and one in nearby Flanders). That's why I thought it would be best to go straight to the source – the expats that live there.
Below we've included overviews of a variety of Brussels neighbourhoods. The list is by no means exhaustive, but hopefully it will provide a starting point on your mission to find a new home in Brussels.
Arts-Loi & Place St. Josse Area
(Brussels and St. Josse communes)
First up, I'll start with our own neighbourhood in St. Josse. Although Brussels smallest commune has a bad reputation, we've loved our seven years living here.
The biggest advantage is its location. We are steps from the Arts-Loi metro, where both lines intersect, a few minute's walk from the trams at Congress, and 15 minutes on foot from Grand Place and the city centre. Our final months here have been car-free and rather than missing our vehicle, we're actually enjoying not having to worry about parking. (Parking shortages are a definite downside to the area.)
Our street is one-way and we have less traffic noise here than when we lived in our 'rural' house in Everberg. However, if there is a manifestation or something going on at the EU buildings, we often have helicopters hovering overhead. Speaking of the EU, if you work for the commission, you're an easy commute on foot (or by metro if the weather is bad) from this neighbourhood.
The thing I love most about St. Josse is the diversity. Just off Place St. Josse you can find shops and restaurants from around the globe. You may need to have an adventurous spirit to dive into them (and the neighbourhood in general), but it's worth the effort.
Place Jourdan
(Etterbeek) By Latvian expat, Vi.
A lively and convenient neighbourhood in many ways: the square itself has basically anything  a person may want on a regular day: a grocery store, a pharmacy, a florist, two hairdressers', several bakeries, a bio shop, many resto's and cafés, and one of Brussels' renowned French fries places, Friterie Antoine. (There's a long queue 89% of the time so don't hold high hopes for fries on a daily basis, unless you are very patient and dedicated.) Also not to forget is the Sunday market!
Your town hall is just a stone-throw away, and they are quite flexible and easy going, even though over-loaded with work.
Place Jourdan is well situated in terms of transport as well: Schuman metro station is just 5-7 minutes on foot (and when you come back home, its downhill – important! There are several buses circulating around the square: 61, 80, 59, 34, and, with a 10-minute walk to Place Blyckaerts, you have the 38, 71, 95.
You are just outside Parc Leopold, so if you want some nature around you – you just have to step out. If you find Parc Leopold too small, then another 10 minute walk will bring you to Parc du Cinquantenaire, and here you have access to much more space and trees.
This quarter of Etterbeek is very international. Remember you are just steps away from the European Parliament, the Council, and numerous Commission buildings, so you will see locals alongside Commission officials, Parliament translators, and business people from practically all corners of the world.
This neighbourhood is pricier than some others that are just a bit further away, but it has all the convenience you could want. If you do not travel a lot, I would dare say, you REALLY don't need a car (nor you can easily find parking for it, by the way).
Probably, the only down side I could mention, is if you don't live on a quiet side street but directly on the square (as I do), then it can get very noisy. Road works a couple of years ago resulted in daily traffic jams on the square, people honking impatiently and generally being rather irritated. If you are looking for some peace of mind, perhaps you should live somewhere further away.
Schaerbeek
By Canadian expat Wendy
Schaerbeek is 'magnifique'!
I love Schaerbeek for its diversity… of cultures, architecture, and food, its blend of business, parks, n and residential spaces. This melting pot of life is what gives it such vibrancy.
I think it's my love of travel and adventure that makes Schaerbeek appeal to me so much.  I walk along streets with a variety of architectural styles, including some of the most beautiful Art Nouveau buildings in Brussels. Within minutes, I can escape the most nightmarish traffic roundabout ever created in one of the most peaceful parks in the city.
I can stroll through shops and outdoor markets selling different foods, clothing and artisanal products or while away a day feeling the vibe of the souks and bazaars of Istanbul and Marrakesh, only minutes from home.
For those with curiosity and adventure in their soul, Schaerbeek is a virtual treasure trove!
Bourse Area
(Brussels) By Canadian expat Yvonne
I live just a hop, skip and a jump away from the iconic Bourse de Bruxelles. Many may scoff at my infatuation with Bourse, primarily because once inside its boundaries everyone inevitably switches into survival mode: bypassing tourist traps, dodging pickpockets and suppressing every inclination to yell at each individual who breaches your personal bubble.
Many may argue it's a tourist trap; its only redeeming quality being the Grand Place, a grandiose square that temporarily erases all your frustrations. But as you step out of the square, the cycle repeats: vendors yell at you, items are overpriced, restaurateurs endlessly harass you and Manneken Pis's small stature will surely disappoint.
But there is more to Bourse than the tourist trail. Instead, disconnect from the crowd and get lost. Visit the entire Pis family, including his sister, Jeanneke-Pis located near the Delirium Café (known for housing over 2,000 different types of beers) and his dog, Zinneke Pis, found on the way to Sainte Catherine. Then take a left, or a right or go straight – just keep walking! The small winding cobblestone streets of Bourse are anything but boring, like Rue du Marché au Charbon, where you'll find boutiques, ateliers, a herboristerie (my go-to for all my natural needs), a salsa club, a rock club, a Brazilian club, and restaurants for every type of palette.
Once the sun goes down, that's when the real fun begins. Start off the week with a live blues jam session at the Bizon Café on Monday or take it easy during the week by visiting Moeder Lambic, the artisanal beer connoisseurs of Brussels. Then during the weekend, the world is your oyster: salsa, dance, techno, funk, jazz, you name it, you can find a location for it! Even if weird and eclectic is your thing, there's a bar for that: Goupil de Fol.
Montgomery
(Woluwe St Pierre) By Latvian expat, Vi.
This is a really nice and quiet area to live in. The apartments won't be cheap, but you will have pleasant neighbours and birds will be singing in the morning for you. No one will disturb your peace, and so you will be able to regain your zen.
Location wise it is convenient because you are just off Montgomery square, with the metro, trams going towards Terveuren and Woluwe St Lambert, as well as numerous buses and trams going in basically all directions.
Just remember that depending on where around Montgomery you live, you might not be able to just 'run down the street in your pyjamas for your morning croissant' as it will become a much more serious affair. We had to walk 15-20 minutes in any direction to find the first place that would serve us with some basic food (bakery, food store). On the upside, there are some restaurants and bars hidden in the quiet streets (including the famous Schievelavabo).
Chatelain & Flagey
(Ixelles) By South African expat Maxine
In my opinion – living in the heart of Ixelles has everything! Especially in the area that we are in, between Chatelain & Flagey.
There are so many restaurants to choose from (from "cheap & cheerful" to "impress the in-laws/boss/fiancé" categories). There are also so many wine bars & coffee shops you will find it difficult to find time to visit every single one – but be sure you will find a favourite & becoming a local is easy! You are always close to some sort of public transport, (trams & buses are plentiful…). Plus, if shopping is your thing, you can choose from quaint little shops to the exclusive Avenue Louise Couture options! And don't forget the Market opportunities at both Chatelain (Wednesdays) & Flagey (Weekends).
Finally, if you love the outdoors – you are close enough to walk around the Flagey Lakes, visit one of the small & strategically placed garden sanctuaries (like Tenbosch Park) or just a short way off is the start of the Forest (Bois De la Cambre).
The only negatives are that rental pricing can be on the steep side & finding a parking space can sometimes be tricky! Otherwise – we wouldn't live anywhere else in Brussels!
St. Gilles
By American expat Amy
St. Gilles is a vibrant and diverse neighbourhood that seems to be getting better and better each year. Every Monday afternoon and evening there's a charming little market on the square in front of the stunning Maison Communale, and in the warmer months, you'll have your pick of terraces to sit on. The parvis de St. Gilles hosts a market as well, which is open every morning of the week except Mondays. Some of Brussels' finest art nouveau architecture can be seen in St. Gilles too, so it's worth having a wander around even if you're not going to live there. There have been more and more shops and restaurants opening up in recent years, and it's home to some of my favourite places in Brussels – Café des Spores, the original Moeder Lambic, Maison du Peuple, King Kong, Au Pays des Merveilles and many more. Public transport is plentiful and it's easy enough to get downtown or to the neighbouring communes Uccle and Ixelles. Parking, on the other hand, is not always convenient. This is definitely a more urban neighbourhood and lacks the beautiful green parks found in other areas of the city.
Uccle
By Indian expat Monika
Uccle (French) or Ukkel (Dutch) is a commune in the south of Brussels, with gorgeous parks and serene neighbourhoods. Parc du Wolvendael, Park Brugmann, and Bois de la Cambre are always a favourite with families and children looking for activities like cycling, horse riding, or just plain unwinding. Uccle is also home to NEMO 33, the deepest indoor swimming pool in the world (ok, it was till 2014); not to forget the humble but agreeable Piscine Longchamp. There are screenings of films, dramas, and concerts at the Centre Culturel, all year round. You will also find plenty of international schools in and around Uccle, because of a sizable expat population. There are plenty of restaurant and shopping options in Uccle. However, people looking for nightlife may be slightly disappointed. But hey, the commune is well connected to the centre by the tram and bus. Think calm, think green – think Uccle!
Forest
By American expat Amy
Forest is a neighbourhood located on the southwestern edge of Brussels that shares borders with Anderlecht, Uccle, and St. Gilles. The neighbourhood can be a bit rough around the edges in some parts, but is generally affordable and well-connected by public transport to the city centre. One major plus is that it's pretty close to Midi Station, as well as the Ring road, so it's easy to leave town on the weekend. There are 2 big parks, the Parc de Forest and Parc Duden, (really more of a forest than a park), an athletic club with tennis courts and a track, WIELS Contemporary Art Centre, and of course, the well-known concert venue, Forest National. Parking can be a bit of a hassle, depending on which street you live on, though it's not as bad as lots of other areas of Brussels. You won't find a lot of restaurants and bars in certain parts of the neighbourhood, but its proximity to St. Gilles means you'll still have plenty of options. It's also just a short tram ride to Châtelain, Flagey or downtown Brussels.
Watermael-Boitsfort
By American expat Amy
I am relatively new to Watermael-Boitsfort, but so far I have loved living here. It's a very family-friendly neighbourhood, with a good mix of Belgians and expats. The streets are quiet, clean, and residential, and it doesn't feel crowded at all. In fact, it often feels more like a small village, especially on Sundays when there's the weekly market.
Overall, Brussels is a very green city, but I think Watermael-Boitsfort must be one of the greenest parts. It's right on the edge of the Forêt de Soignes, and there are lots of lovely parks.
A downside for some people may be the small number of shops and restaurants. There are certainly several good ones, but we often leave the neighbourhood to dine out or shop. Even though it's a little bit further away from the centre, it's very well-connected by public transport. Parking is also very easy to find.
[Editors Note] Although not technically part of Brussels, we wanted to include Tervuren as it is close to the city and a popular area for expats, particularly those with families.
Tervuren
By co-founder of Thriving Abroad, Evelyn
It's the home of the British School, the Montessori School and not far from the German School, making Tervuren with it's three satellites, Moorsel, Vossem and Duisburg, a great choice for expat families.
But it's not all about the schools.  Tervuren is a charming town.  Its centre square hosts a Friday market and is surrounded by restaurants, cafés and shops.
It's just a short hop on the 44 Tram into Montgomery and only 20 minutes from Brussels.
Tervuren's most outstanding feature though is it's stunning park – a magnet for walkers, runners, cyclists and horse-riders.  Having recently moved away, it's the thing I miss most. Well, that and Centho, the award winning chocolatier in Duisburg.
Tervuren's only downside is its proximity to desirable schools makes it expensive.  Even its legendary user-unfriendly commune and post office have mellowed in recent years.  If your budget allows, it's a great place to be!
Wherever you choose to live in Brussels, you'll be in one of the greatest little cities in Europe, with the entire continent at your fingertips. If you're considering moving to Belgium, what are you waiting for?
Latest posts by Alison Cornford-Matheson
(see all)