THIS POST MAY CONTAIN COMPENSATED LINKS. FIND MORE INFO IN MY
DISCLAIMER
.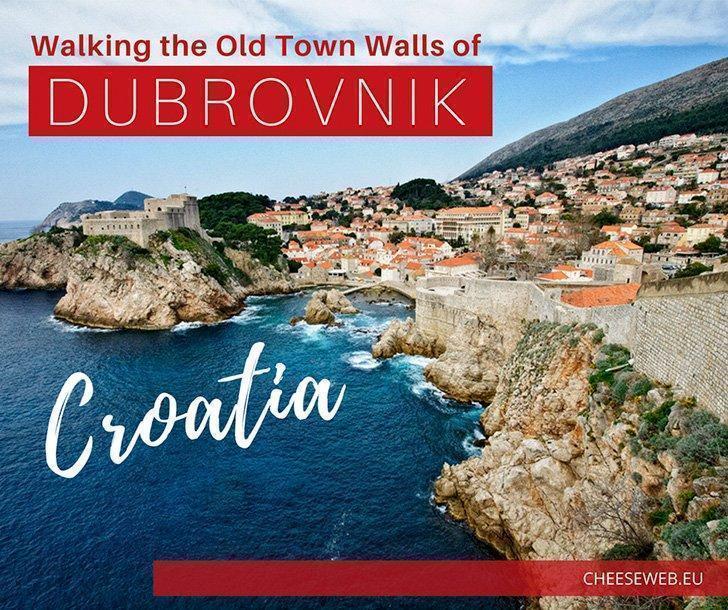 One of the best ways to explore Dubrovnik, Croatia's Old Town, is by taking a walk along the city walls. If you visit during the off-season as we did, you'll have this incredible view almost to yourself.
Dubrovnik was one of the world's most celebrated maritime city-states, second only to Venice. This is in large part due to the strength of their defensive ramparts, the longest and most complete in Europe. Dubrovnik's city walls have survived sieges by countless invaders and still stand proudly today.
The walls you visit in Dubrovnik today date from the 12th – 17th centuries and are roughly 1,940 metres (6,360 ft) long. They are up to 6 metres (20 feet) thick and up to 25 meters (80 feet) high. There's no scaling these walls!
If you take your time, it takes roughly 2 hours to walk the entire length of the ramparts. There are a lot of stairs, so you will undoubtedly get a good work-out.
In addition to the walls themselves, there are four fortresses at strategic points. There are also four city gates; two on the harbourside and two on the mainland.
Walking along the walls gives you a fantastic view of the city below. You can peer down the stair-cased alleys, peek into courtyard gardens, look at the ingenious uses of space in the tightly packed Old Town and gaze out over the Mediterranean and the 'new' Dubrovnik which sprawls beyond the city walls.
Once you've made your way around the entire wall, we recommend you admire the ramparts from below, while sipping a drink and relaxing by the sea at Cafe Buza. You can't get any closer to the water without being in it.
Strolling along the ramparts of Dubrovnik's Old Town is a great way to explore the city and enjoy some unparalleled views.
Admission Prices (The entrance ticket is also valid for Fort Lovrjenac.)
Adults 70,00 kunas (approx €9.30)
Children 5-18 years old 30,00 Kunas (approx €4.00)
The ticket office is located beside the Pile Gate.
Love castles, palaces, and ruins like in this article? Us too! Don't miss the full listing of Castles we've visited in Europe and beyond.
Latest posts by Alison Cornford-Matheson
(see all)
Read more from this series...
Visiting the Old Town Walls of Dubrovnik, Croatia