THIS POST MAY CONTAIN COMPENSATED LINKS. FIND MORE INFO IN MY
DISCLAIMER
.
So what do you do if your husband sends you a chat message asking if you want to go to Valladolid the next day? If you are most people, you'd probably respond with "Valla-where?" or possibly, "um why?" If you're me though, you'd ask those questions only after you've said "Sure!"
Our weekend in Valladolid was quite the adventure and we learned some interesting things. First of all, I now know where Valladolid is (north and slightly west of Madrid in Castilla Y Leon province.) More importantly, I learned that Andrew and I can survive a vacation when just about nobody speaks our language. Oh and I also learned that Ryanair flights are dirt cheap (although they are making millions in profit) and expecting them to be remotely organized is unreasonable on my part.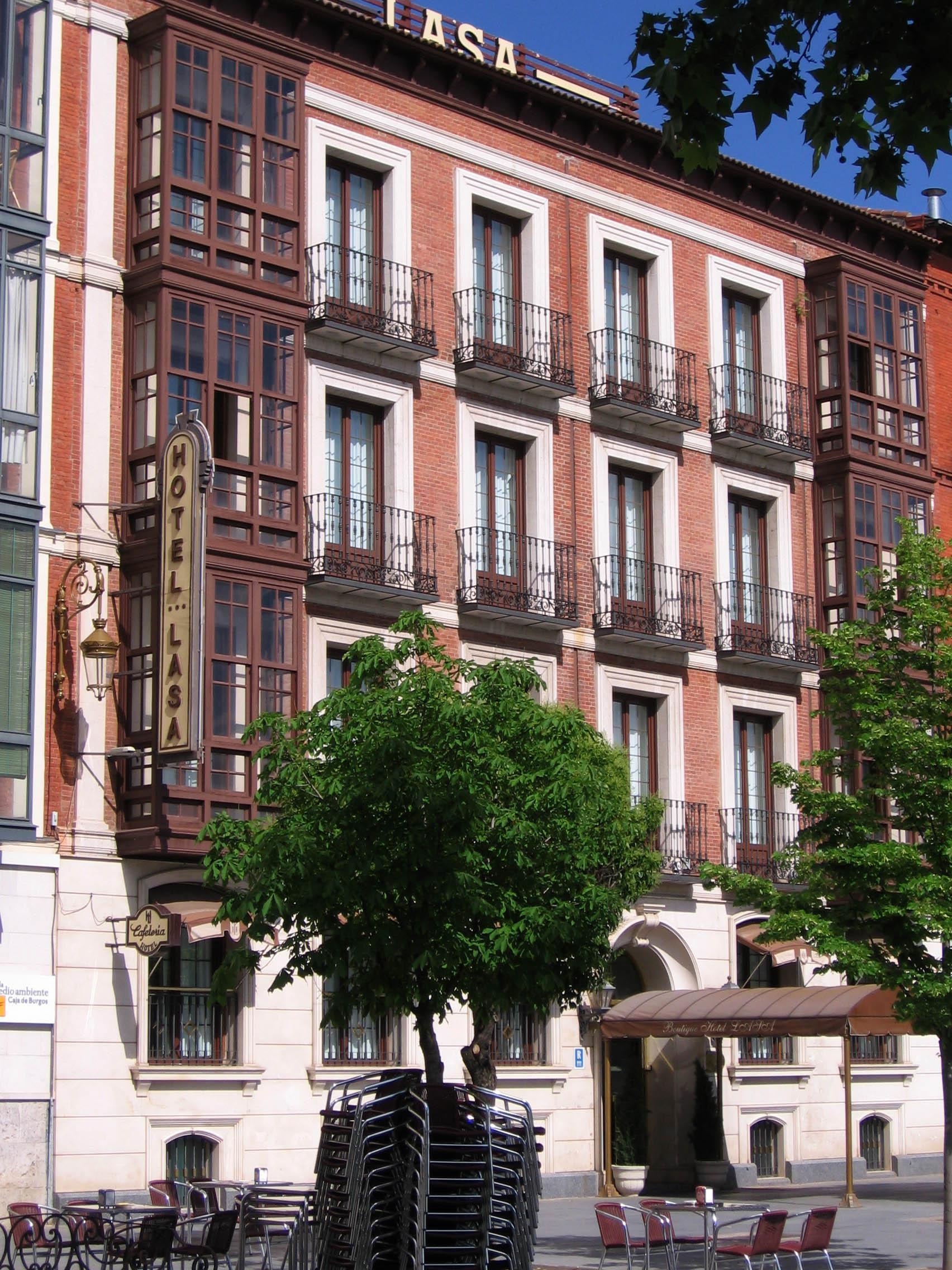 We arrived at Charleroi airport late, and actually only made our flight because it was late as well. I can't even begin to describe the chaos and utter confusion of everyone waiting for the two Ryanair flights that were leaving from the same gate. I can't help but think that the frustration of the passengers and particularly the staff would have been eased by a few simple signs to indicate where we should go. Instead, the signs over the departure doors flashed "closed" the entire time we were there.
When we finally boarded, the flight itself was uneventful and what I've come to expect from Ryanair. We arrived in Valladolid's small but new airport and caught a cab to the city. The airport is well outside of the city and apparently there are buses available. As it was getting late (for us, but not for the Spanish who don't think about supper until after 9) and we were hungry, it was worth it to us to pay (less than 20€) to be dropped at the door of our hotel.
My handy Trip Advisor recommended the Hotel Lasa, which at 60€ a night was a steal. The boutique hotel was located directly across the street from the Campo Grande, the huge park which was the highlight of the city for me. The hotel room was clean and modern with a nice bathroom and air conditioning. We were within a 15 minute walk to anywhere in the city we would want to be. Perfection. (Oh, well almost perfection… even the hotel staff had very limited English. If you're afraid of a language challenge and you don't speak Spanish, Valladolid is not for you.)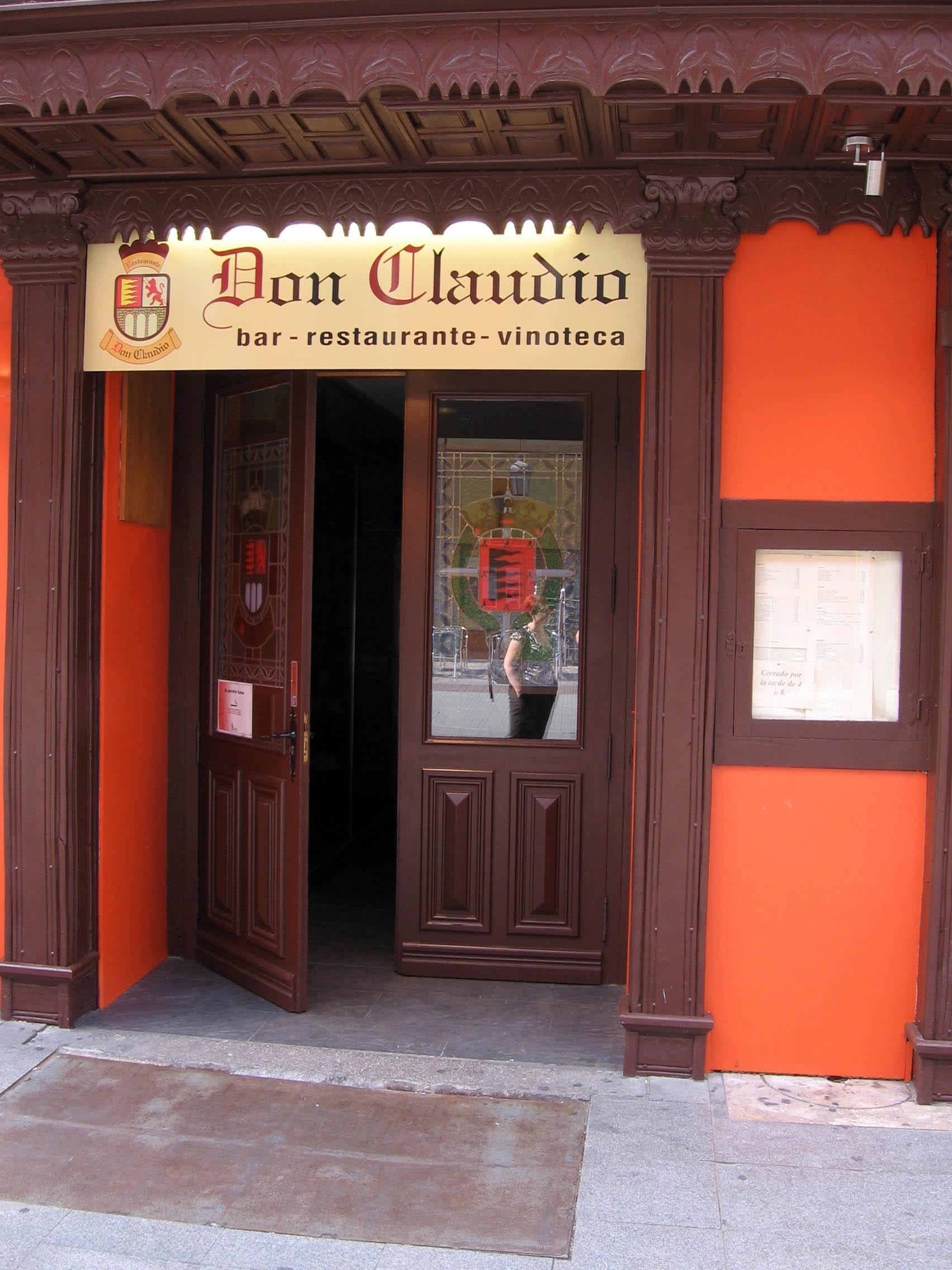 Our first mission on Friday night was to find some food. I had (smartly I thought) done some research on the city and printed off a street map. I even wrote down the addresses of a few recommended restaurants. We headed from one of them in search of supper. My brilliant idea failed miserably. The restaurant was closed – as in permanently. So we wandered.
We rounded a corner and I spotted a place that sounded busy. We walked inside and sure enough, there was a crowd of people around the tapas bar. Andrew looked dubious. My research came in handy after all when I suggested that we walk through to the back. I had read that many Spanish restaurants have the bar up front and the restaurant in back. I was right.
With the first challenge handled successfully, we were in for the second. The menu. It was entirely Spanish and so were our servers. No problem I thought. There's a handy menu decoder in the back of my guidebook. No dice. None of the words we looked up were there. I had no idea what any of the main courses were. I did recognise gambas (shrimp) in the starters so that was what I went for. With the mains, I picked one at random and hoped it wasn't intestines or tentacles.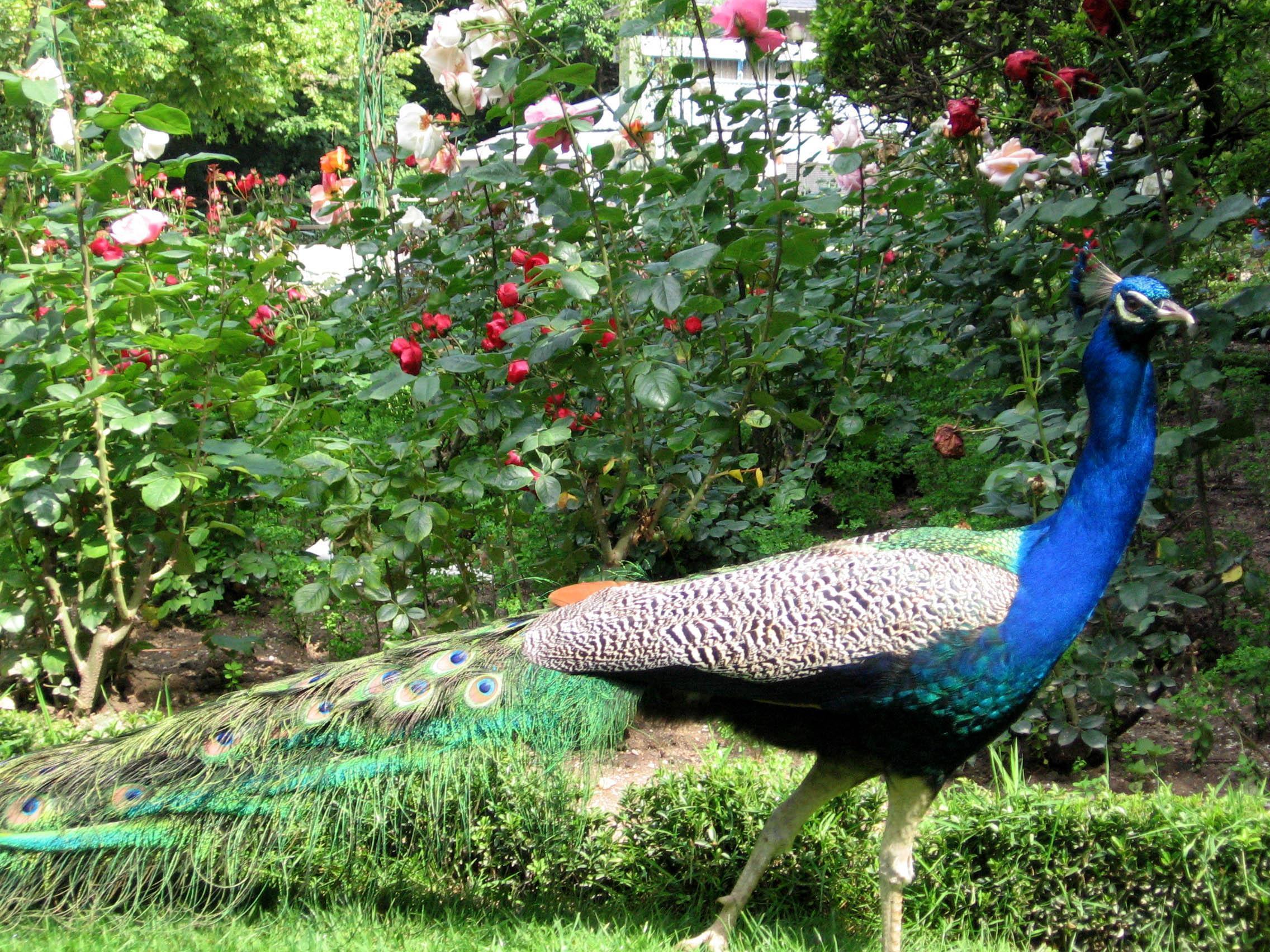 I lucked out. My starter was indeed shrimp baked in a mildly spicy sauce with loads of field mushrooms. Devine. My main was steak with fried potatoes and roasted red pepper. Luckily I love my steak rare because this baby was almost still mooing. Andrew ended up starting with Iberian Ham and to round off his pork experience, his main was a pork brochette with salad. We asked the waitress (by pointing at some words in the guidebook) to pick a bottle of wine. She did well. It was perfect. Andrew ended the meal with a slice of chocolate cake and I had a lemon mousse that was delish but topped slightly disturbingly with multi-coloured sprinkles (jimmies to you North Americans).
The next morning we slept in and grabbed a coffee and croissant at the hotel bar. The waiter there was one of the few people we encountered who had any English. He also had some interesting taste in English music (i.e. bad 80s pop from Cindy Lauper to Hammer that he sang along with).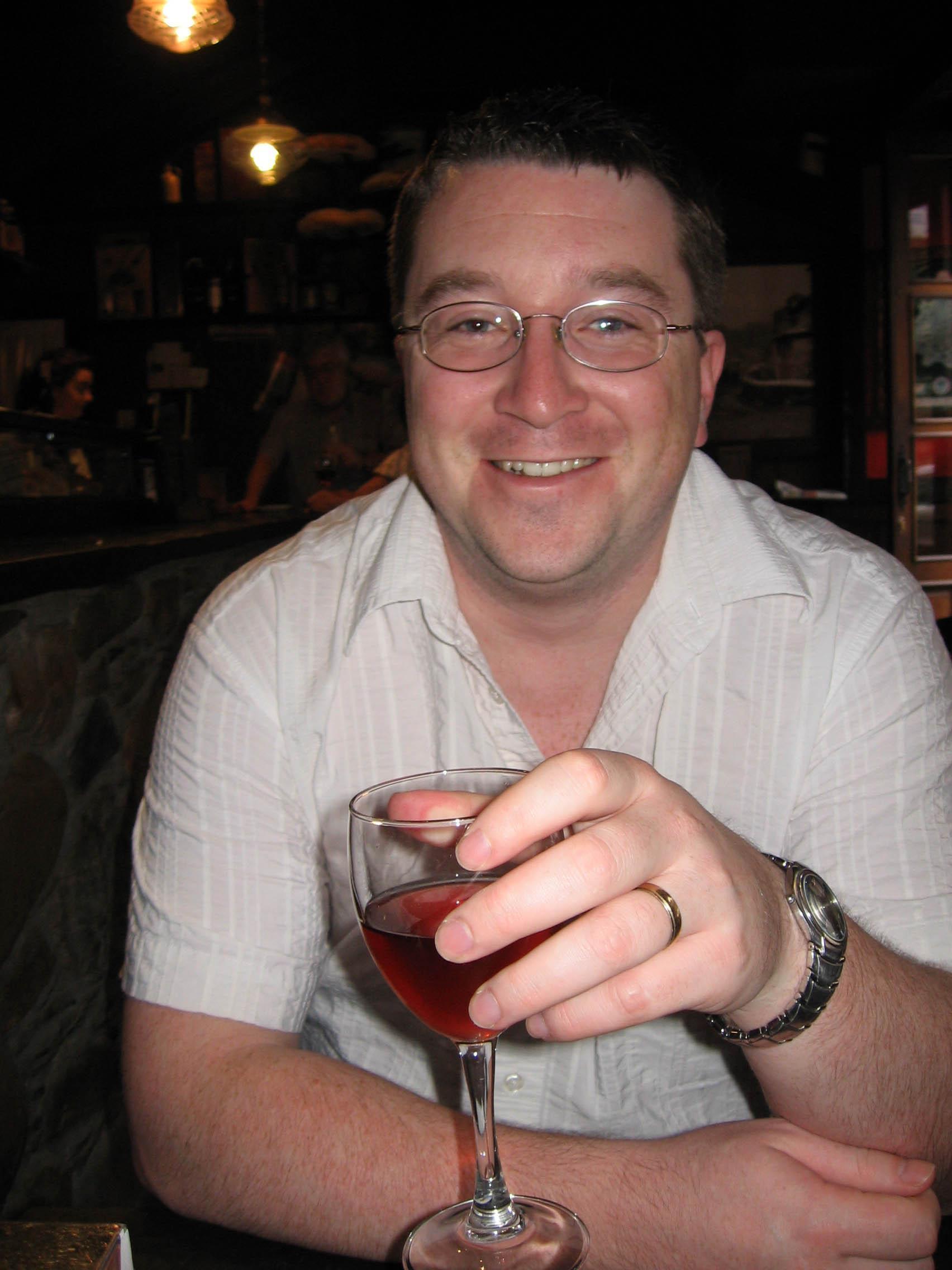 After breakfast we crossed the street and wandered into the Campo Grande. As I mentioned, this park was one of the highlights of the trip for me. It was stunning, especially for an inner city park. There were lots of shady paths with benches every few metres. There were flower gardens and rose bushes galore. But by far the most interesting was the resident 'wildlife.' There were peacocks everywhere. Of course they were totally desensitized to humans so you could walk right up to them. Some people were feeding them but I enjoyed photographing them and just sitting back and watching their antics.
Elsewhere in the park was a lake full of goldfish and ducks. An old man was giving children a ride around the lake in a huge rowboat. We also discovered a manmade waterfall, a birdhouse containing budgies, chickens, pheasants and other assorted fowl and a lovely café in the center of it all that surrounded a water fountain.
We spent quite a long time enjoying the park but finally we decided it was time to see the city. We headed first to the Plaza Mayor, the city's main square. The architecture was impressive and painted predominantly a deep red with white and green trim. There were loads of people about, but no one seemed rushed. There was a sand sculpture competition under way and teams from all over the globe were competing.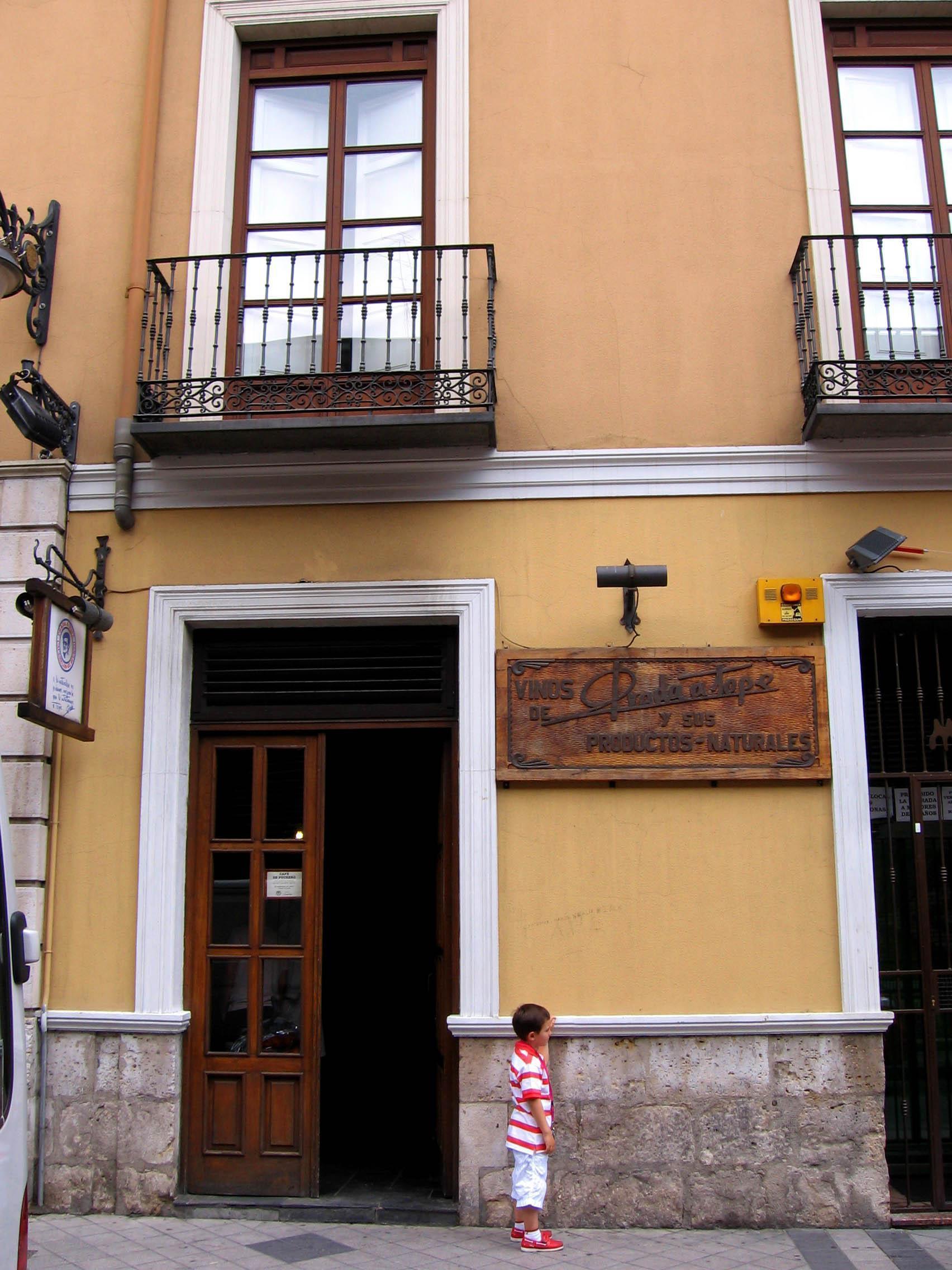 We walked through the plaza and into the city's covered market. It was smaller that the one we visited in Pau, but still interesting and lively. (My only question is what do you do with a skinned lamb's head complete with eyes?)
When we exited through the back side of the market, it was starting to sprinkle a bit. We sought shelter in a wonderful little tapas bar that specialised in organic wine. We had some rosé and tostadas (toasted bread with various toppings such as cheese, meat, roasted peppers, etc). The bar was tiny and had deep red walls, huge dark wooden beams and a slate counter and tables. They also sold their wines,
spreads and peppers among other things. I couldn't leave without buying a bottle of the roasted red peppers. Our timing was perfect as well because as we ate, the sky opened and the rain poured down. By the time we were ready to move on the skies were clear and blue again.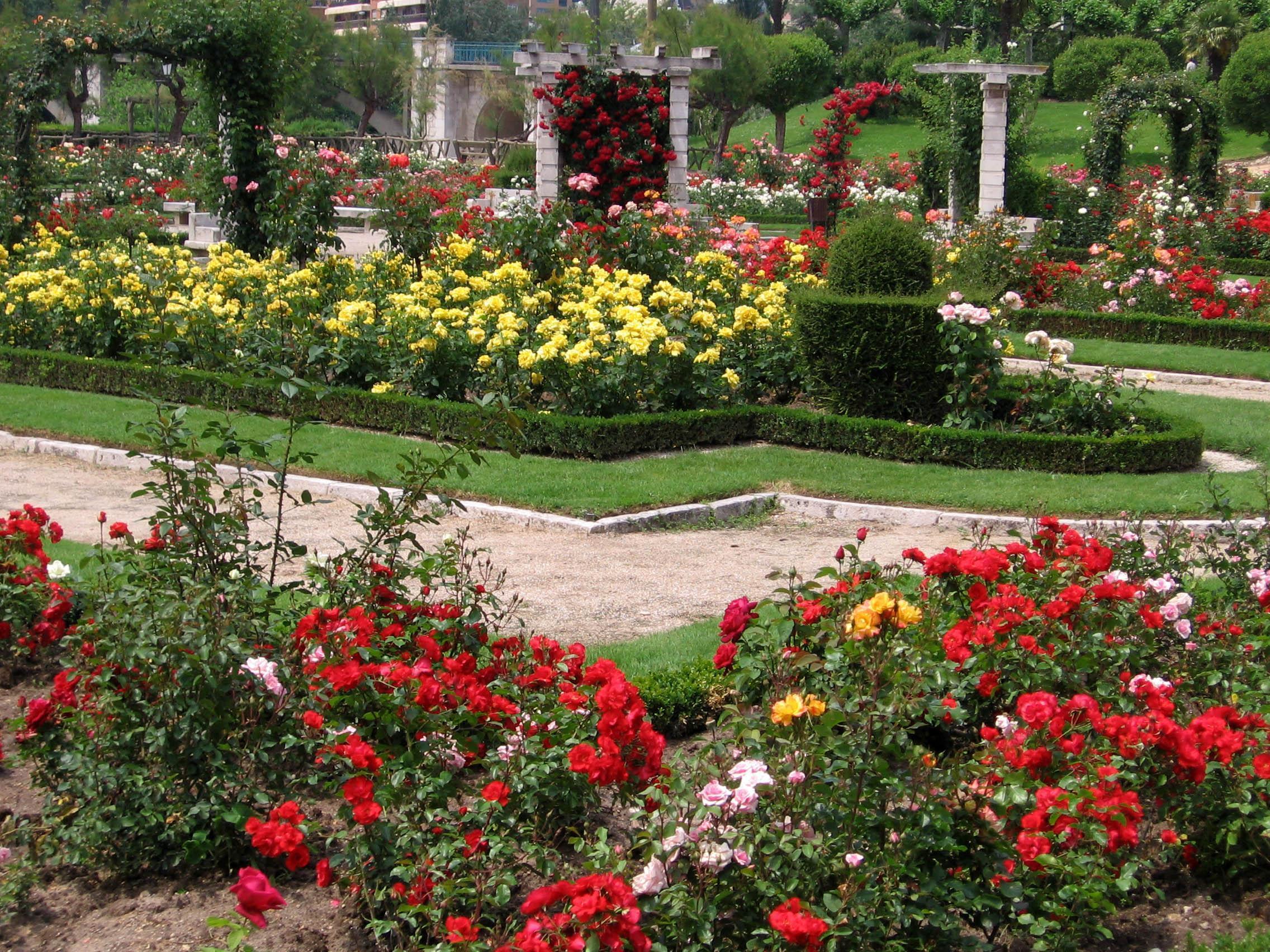 Our next stop was another garden, one I had seen from the taxi the night before. In fact, I couldn't miss it. It was small but entirely filled with roses of every colour, shape and size. It was absolutely stunning. We stayed and photographed for some time and then walked down to the riverfront. We were going to walk along the river but at mid-day it was just too hot. Since we were close to the Modern Art Museum, we decided to go there instead.
The museum was new (only opened in 2002) and was contained in a restored convent. They did a beautiful job of incorporating the old and new. The collection was fairly small, all Spanish artists, and very well laid out and presented. One piece particularly caught my eye.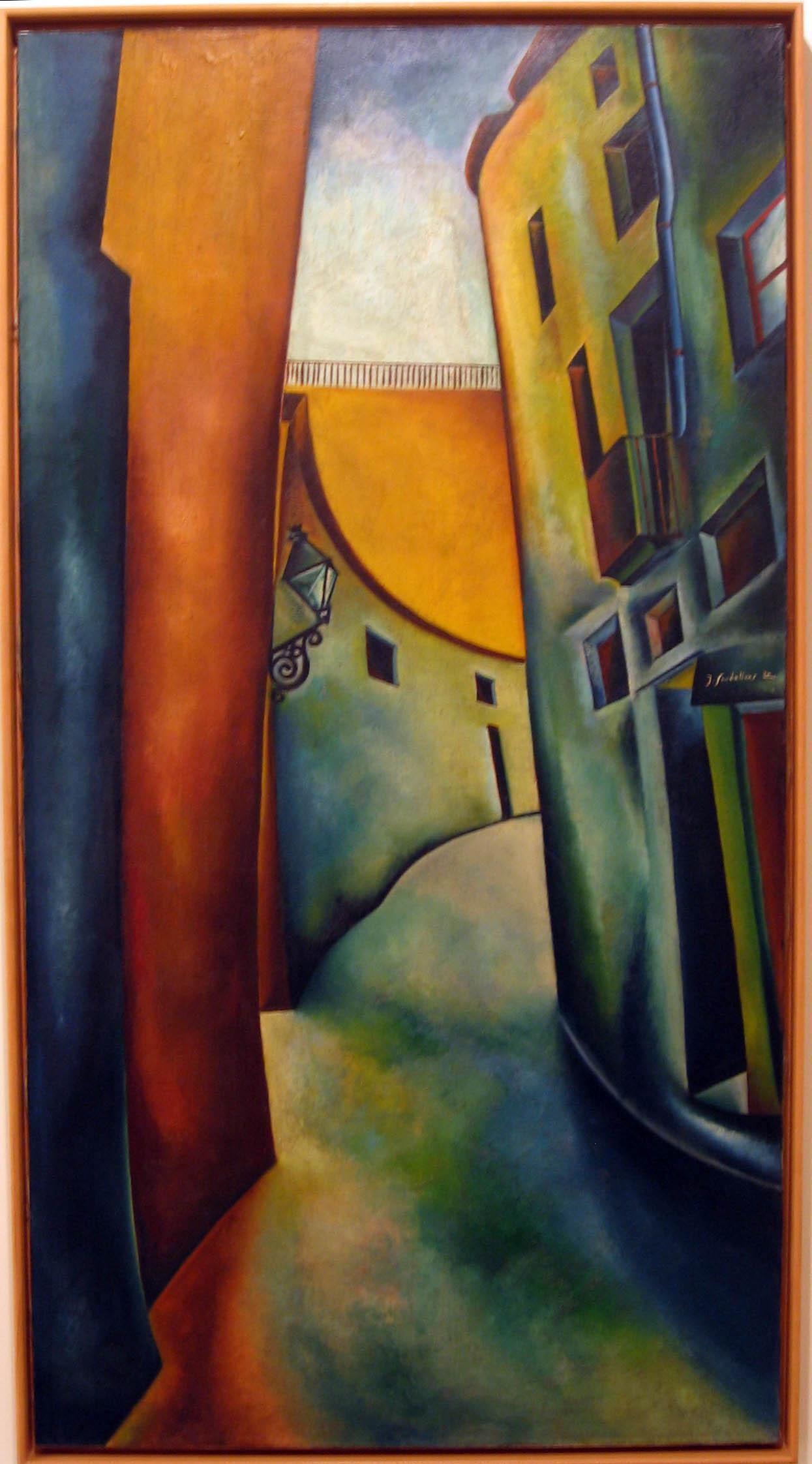 By the time we finished with the gallery my feet were protesting. We stopped at the museum bar for another rosé and some olives. Then we headed back to the hotel to rest a bit and freshen up before we set out for supper.
I had grand plans of going to another of the restaurants I had tracked down on-line. Because restaurants in Spain don't even think about opening until 9 we had to find some tapas. It took us a while but we finally settled on a place and started to sample the food. I noticed another table being served a platter with a selection of meat and cheese which was exactly what I had been hoping for. We ordered it and as soon as it came we realized it was way too much for two. We finished it but it put a stop to my plans of a big restaurant supper. We settled on watching some of the 'entertaining' antics of some high school students (who let these girls out of the house dressed, or should I say undressed, like that?)
Sunday we had to check out but as our flight wasn't leaving until late, we decided to leave our bag at the hotel and give the 'tourist bus' a try. Luckily we could listen to the pre-recorded tourist spiel on the bus in English. We got to see part of the city that we otherwise wouldn't on foot. Overall, I was impressed with the cleanliness of Valladolid. It's a small city but there is a lot of evidence of growth and modernization. They have however maintained the old and historic parts of the town very well as well.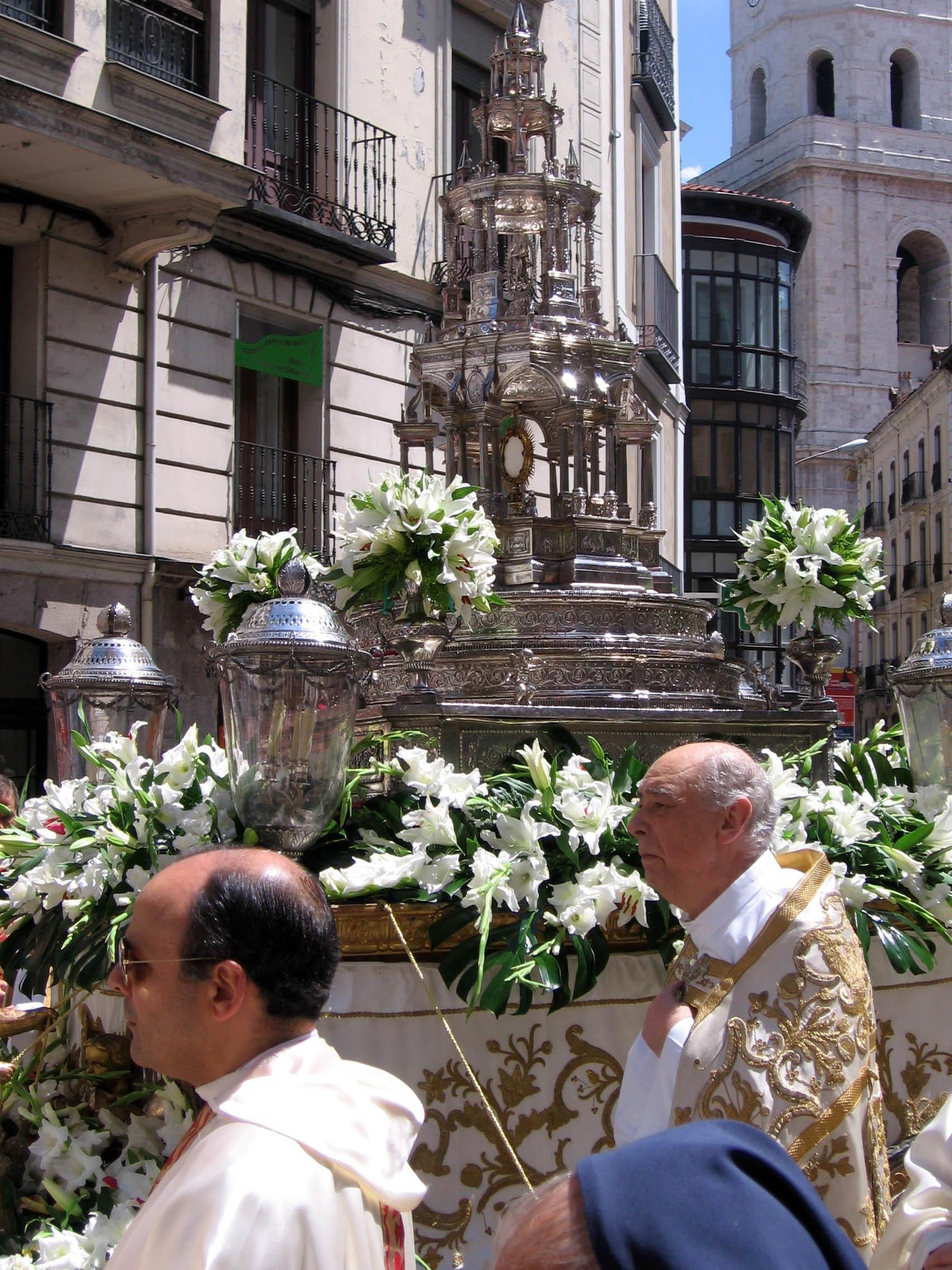 After our bus tour, I wanted to go back to one of the churches we passed by to take some photographs. It wasn't far so we set off on foot. As we were walking toward it, someone began saying things in Spanish over a loudspeaker system. We saw a crowd gathering at the end of the street, near the church, so we headed toward it. As we approached we saw some sort of religious procession. There were priests in ornate robes, children dressed in white, bands, banners and people were tossing rose petals from balconies above the street.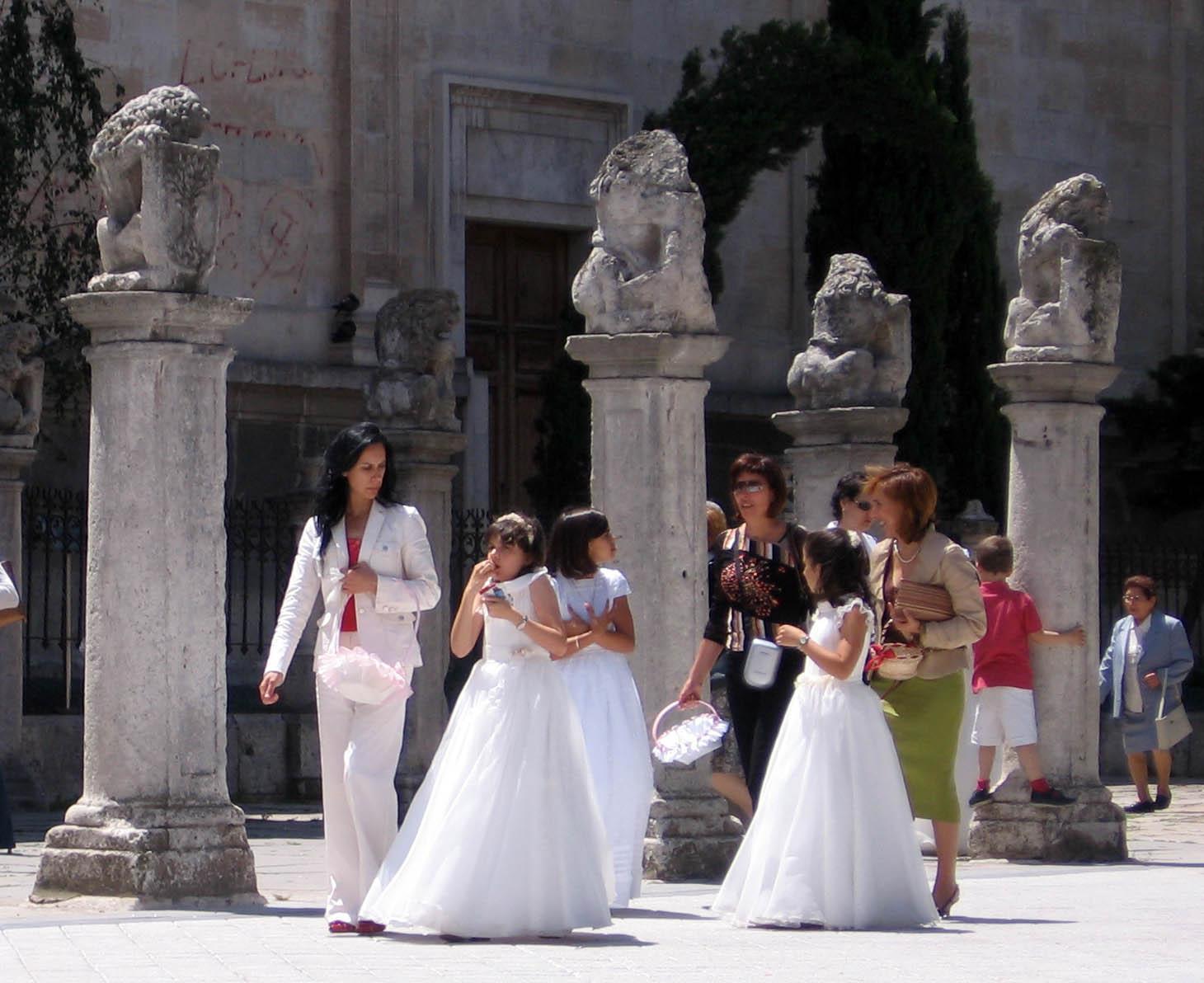 Not being up on my Catholic festivals I had no idea what was going on. After it passed by we headed into the church. Andrew spied a poster that explained what we just saw – it was the Corpus Christi procession. For those of you who are clueless to all things Catholic like Andrew and I:
Corpus Christi (Latin for Body of Christ) is a Christian feast in honour of the Holy Eucharist.It was originally assigned to the Thursday following Trinity Sunday, thereby mirroring Holy Thursday, the Thursday of Holy Week, the day on which Christians commemorate The Last Supper of Jesus Christ and his apostles, seen as the first Holy Eucharist. From 2007 the Roman Catholic Church in England and Wales celebrates the Feast of Corpus Christi on the Sunday after Trinity Sunday – on the Sunday after the traditional Thursday celebration in other countries. (Thank you Wiki).
We peaked about in the church for a bit and then headed out the back way to take some photos. The church is interesting from behind as you can see all of the various reconstruction efforts from different time periods. Across from the church is the University of Valladolid, which is also an impressive building. The façade is covered in carvings.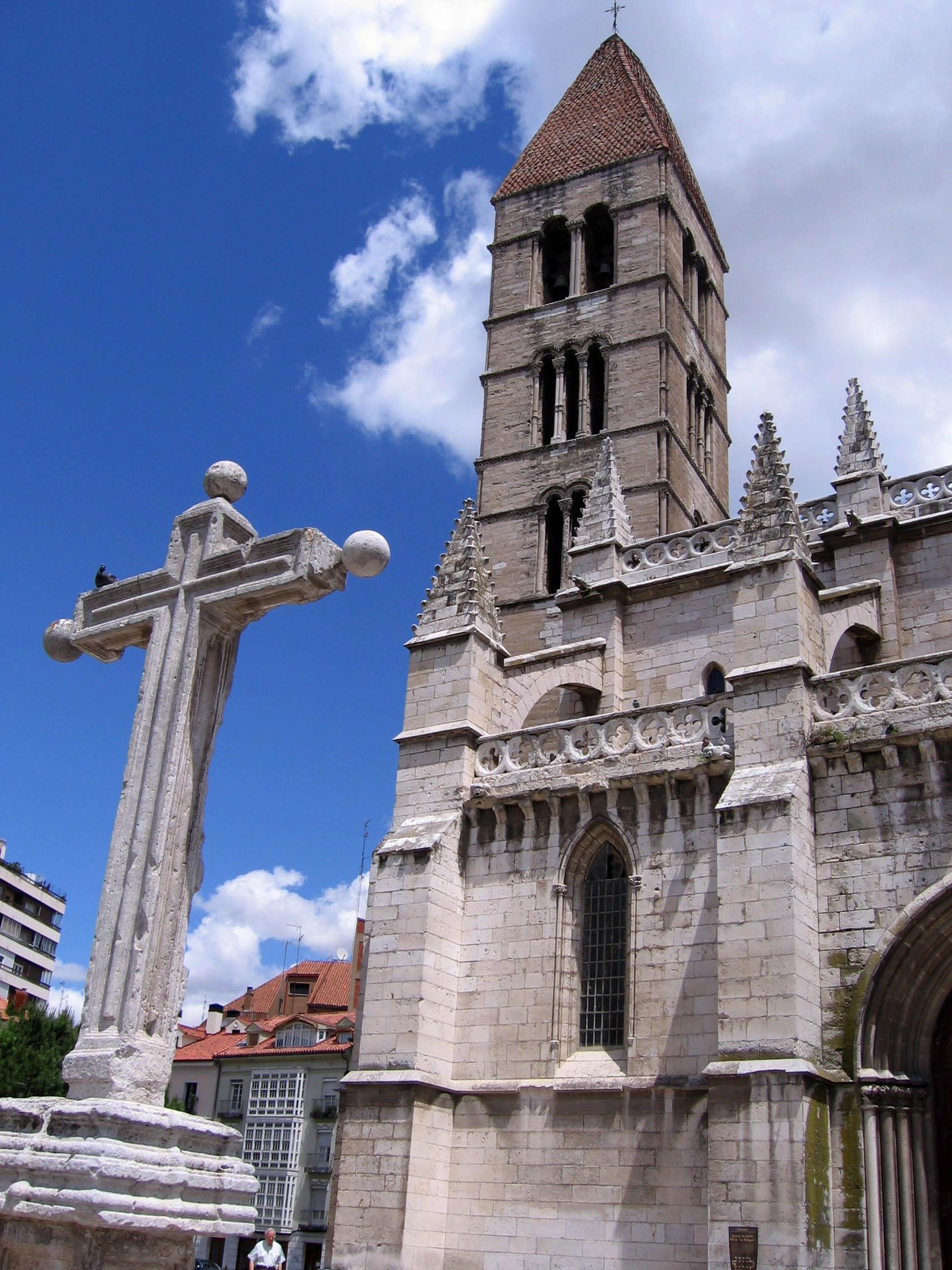 Once again our stomachs were telling us it was time to eat. We found a sandwich shop around the corner and took our food to go so that we could sit in the square between the church and the university and eat.
By this time, much of the procession had broken up and there were young girls in long white dresses everywhere. As we ate, what was left of the procession marched right by us. As soon as they were through the square, a procession of a different sort passed by. It seems there was also a classic car parade happening and they drove by us with horns honking.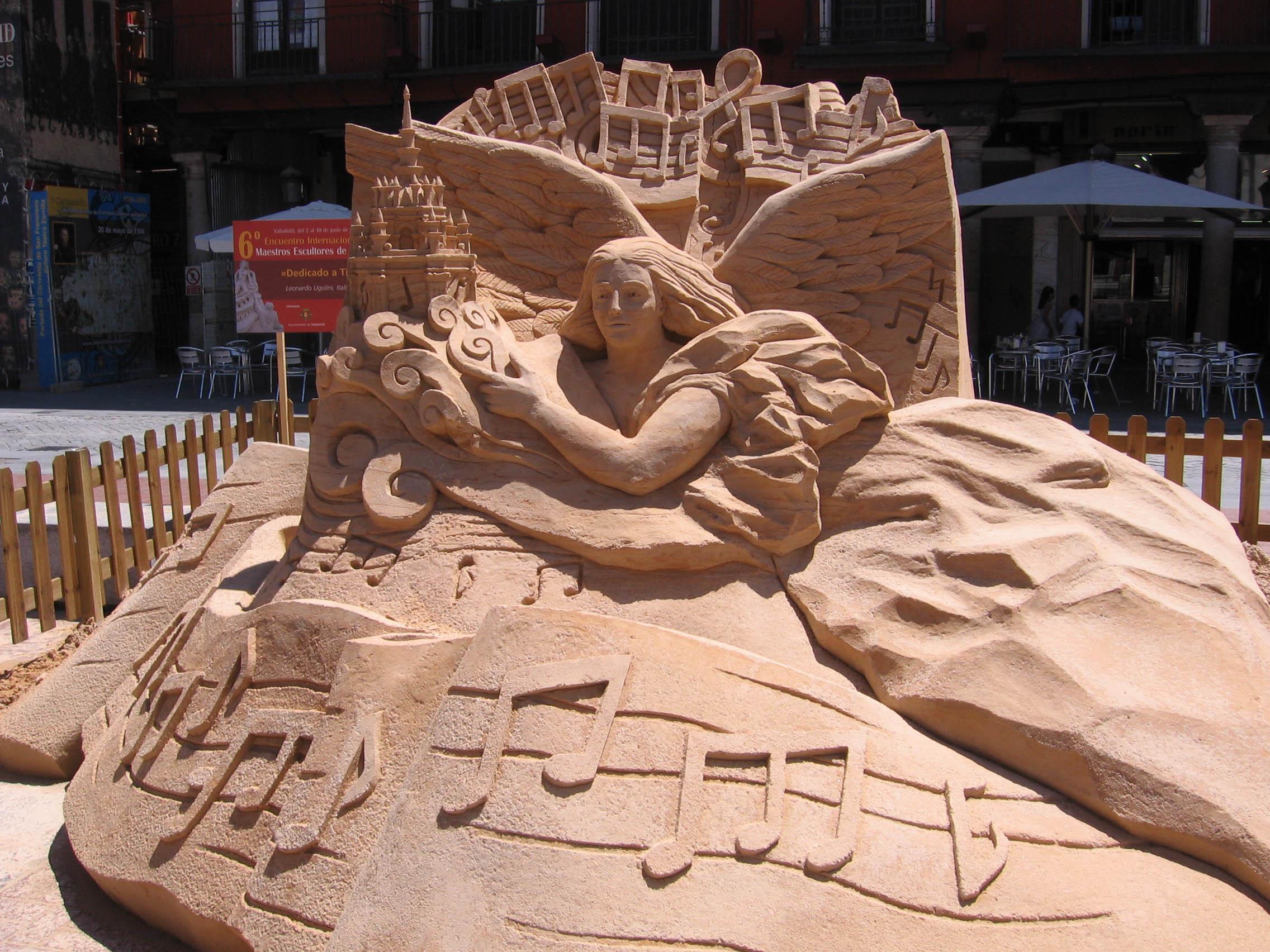 After the commotion died down, Andrew wanted to sit in the square for one last glass of wine. After our drink, we checked out the final results of the sand sculpture contest. My last request was another trip to the Campo Grande. We visited with the peacocks and took more pictures before grabbing a bite to eat at the outdoor café. Finally, we had to say goodbye and head to the airport.
We were plenty early, but unfortunately, that didn't spare us from the Ryanair disorganization. Once again, signage would have gone a long way. When we arrived in Charleroi and went to locate the bus to the long term parking, we were faced with the situation one last time. Instead of putting a sign on the bus that said 'to long term parking,' every single person that boarded had to ask the driver if this was the right bus. Wouldn't that get annoying for him after, oh I don't know, the first hundred times or so?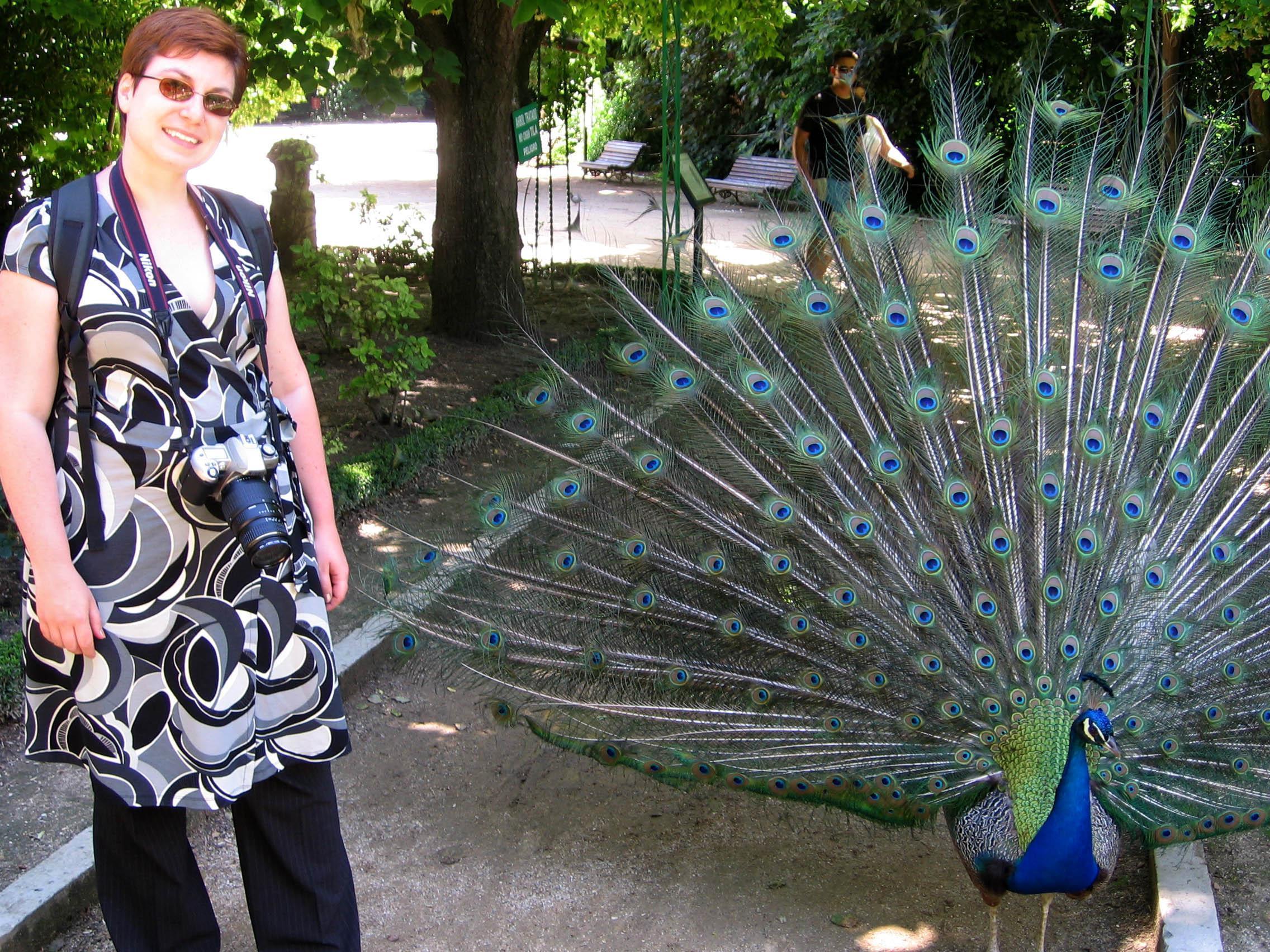 We were back at the house by midnight and I have to say, it was disappointing to wake up this morning to yet another hazy, Belgian day. According to the weather forecast, it was supposed to rain all weekend in Valladolid while we were there. If only it would 'rain' like that here in Belgium.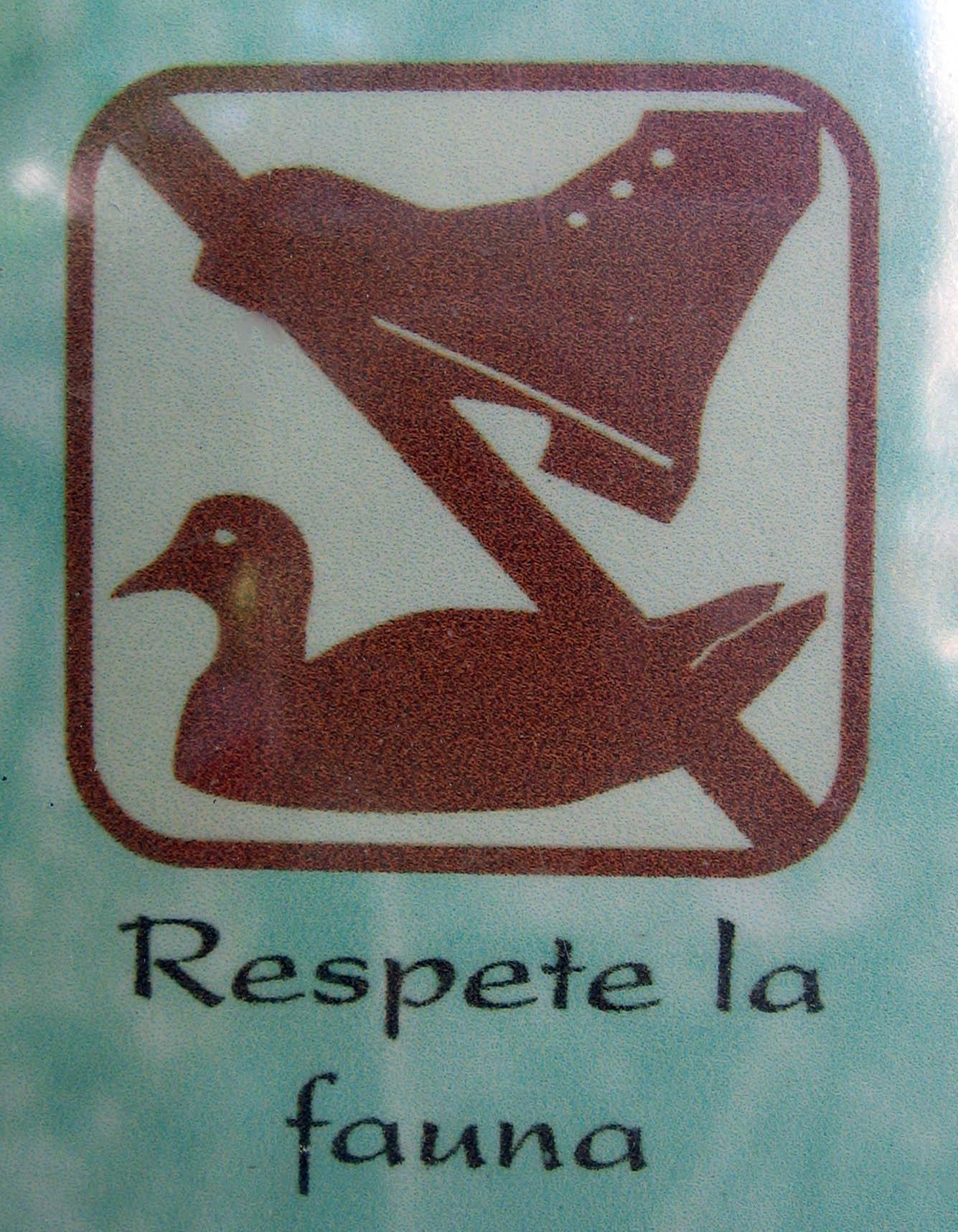 So, my final impression would be that if you are in Belgium and you have a free weekend and a bit of cash (our entire trip was incredibly cheap) and you aren't too concerned about where you go, Valladolid just might be the right choice. It is easy to see in a weekend, the Ryanair flights are cheap and the timing is good, (it leaves after work on Friday and gives you the whole day in Spain on Sunday before you have to leave) and Valladolid is still basically undiscovered by tourists. The language issue can be a challenge but I would rather deal with that and get an authentic Spanish experience, than a watered down version where everyone is tripping over themselves to 'cater' to tourists. It was a great way to escape the city, get some sun, and get away from work stresses for a couple of days.
Latest posts by Alison Cornford-Matheson
(see all)