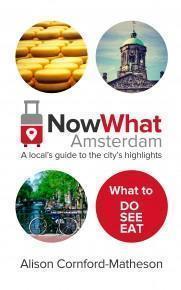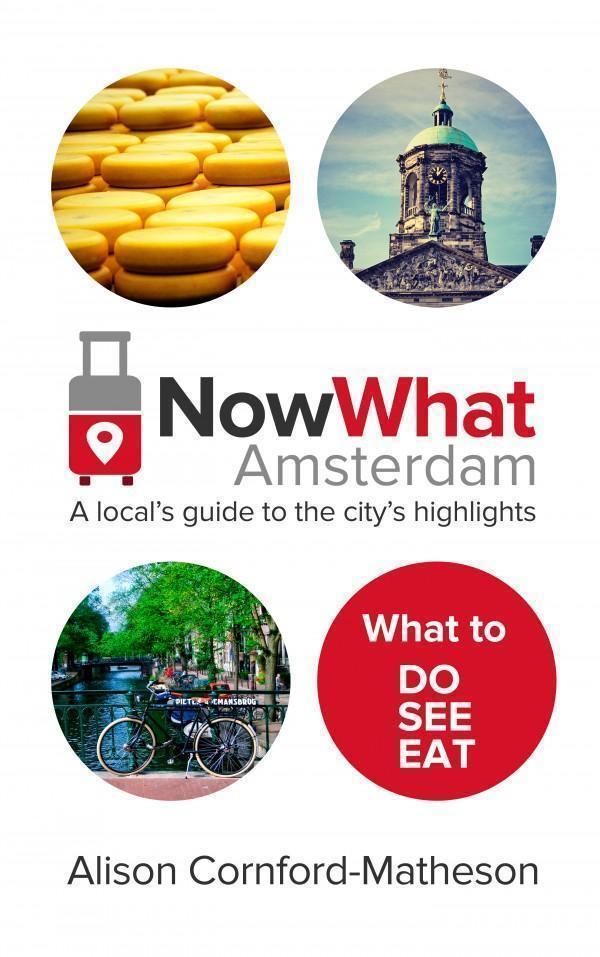 Now What Amsterdam shows you the hideaways only the locals know, as well as the top sites you actually should see – without spending all your time standing in line like a tourist. You'll learn where in-the-know locals eat, shop, and stay, as well as discover a few worthy day trips from the city. I've hand-picked and tested each location, providing you a virtual "friend in the city," showing you the sights as my honoured guest. This book is filled with quirky facts, personal insights and words of caution, so you can avoid the tourist traps.
What you won't find in this guide – If you're looking for a list of every museum, shop, restaurant, and activity in Amsterdam, with long-winded historical diatribes, this guide is not for you. If you are planning to party all night and sleep all day, this guide won't help you.
Instead – If you love delicious local food, quirky shops, unique cultural activities and long walks without another tourist in sight, and you want insider tips so you can make the best decisions about how YOU want to spend your time in Amsterdam, this is the guide for you.
What others are saying about Now What Amsterdam
This is a great little guide for the traveler who wants to get off the beaten track and see more of the "real" Amsterdam. I appreciated many of the suggestions in the book about where to go for a quieter experience of this busy, and sometimes overwhelming, city.
Reading this eBook will certainly make you dream of little cobblestone sidewalks, canal rides and coffee roasting in small coffee shops. I just wish I had this guide every time I went to Amsterdam.
This eBook is the perfect quick reference guide before your trip. You will find useful information on what to expect with the city, which tourist attractions to hit, excellent tips on which museums and parks to see, recommendations on places to eat and sleep and what to miss from a local's perspective.
Buy PDF version (for reading on any device)
Not only does the PDF version work on any device, but it also features our specific layout and a full-colour design. Of course, the content is the same for all formats. This version is special because it is formatted how we wanted it to look.
Buy now on Amazon Kindle
Kindle books can be bought for use on more than just Kindle devices. Kindle software is available for Mac, Windows, and mobile (iPhone, iPad, Android, Windows Phone, and Blackberry). You can even read your books in the Kindle Cloud Reader!
| | | |
| --- | --- | --- |
| Buy now from UK | Buy now from US | Buy now from CAN |
| | | |
You can also find the book (in English) in the following Amazon stores: IN, DE, FR, ES, IT, NL, JP, BR, MX, AU.
Other places you can buy
Don't forget to also check out our other Now What Travel Guides and our Beautiful Belgium hard cover book.