THIS POST MAY CONTAIN COMPENSATED LINKS. FIND MORE INFO IN MY
DISCLAIMER
.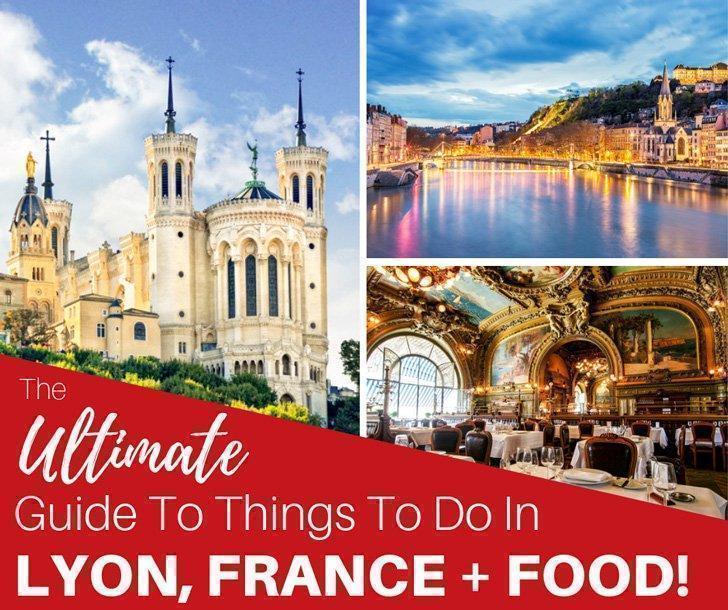 Known worldwide as a foodie paradise, there are loads of things to do in Lyon, France besides eat. We share the top attractions AND the best restaurants Lyon has to offer.
Founded about 2,000 years ago, Lyon, France, has a lot to offer travellers. The city is practically a living museum, filled with magnificent architecture and featuring a vibrant culture that attracts visitors from all around the world. Since many different populations have called Lyon home, it has become a proverbial melting pot. The various monuments and historical museums highlight the city's storied history, while hidden neighbourhoods showcase street art that is both beautiful and thought-provoking.
Lyon is a fantastic destination for foodies. From traditional cuisines from various represented populations to intriguing fusion dishes full of unique flavours, Lyon has something that will whet nearly any person's appetite.
If you are planning (or considering) a trip to Lyon, France, here's what you need to know.
Where is Lyon, France?
Lyon – the third largest city in France – is located in the country's Rhone-Alps region, which sits in the central-eastern section of France. Two rivers converged in the city (the Rhone and Saone Rivers), giving the area the ability to thrive throughout the ages.
Best Things to Do in Lyon, France?
Travellers looking for things to do in Lyon won't be disappointed. The city is a thriving tourist destination, offering visitors a range of opportunities to learn about the area's history or simply have some fun. Plus, there are great options for all age groups, making exploring Lyon enjoyable for adult travellers and children alike.
If you are looking for things to do in Lyon, France, here are some Lyon attractions that shouldn't be missed.
[NOTE: If you plan to visit several Lyon attractions, order a Lyon City Card to save money and skip the lines!]
1. Basilique Notre-Dame de Fourviere
When it comes to Lyon, France points of interest, this is a destination that needs to be on your itinerary. Sitting on its perch atop Fourviere hill, the Basilique Notre-Dame de Fourviere was constructed in the late 19th-century, featuring a neo-Byzantine style that is genuinely awe-inspiring. Stunning mosaics grace the walls of the church while vibrantly coloured stained-glass allow a rainbow of light to dance across the vast spaces.
The Basilique Notre-Dame de Fourviere is also home to numerous gilt sculptures, all meticulously carved by masters of their craft. If you prefer a bit of darker history, make time to visit the church's crypt. If you prefer something more sun-soaked, then spend time meandering through the church's immaculately maintained garden.
2. Theatres Romains de Fourviere
If you make the trip to the Basilique Notre-Dame de Fourviere, then be sure to stop by one of the most popular Lyon tourist attractions; the nearby Theatres Romains de Fourviere. There are ruins from three ancient Roman sites – dating back to 15 BC – all of which are just begging to be explored. The location is also home to Nuits de Fourviere, an annual performing arts festival that runs during June and July.
While exploring the Theatres Romains de Fourviere, you are also treated to some breathtaking views of Lyon. Next to the ruins, you can also find a museum that covers the history of the area. Just be aware that all of the museum signage is in French. If you don't speak the language, consider hiring a tour guide or studying up on the area to make your journey more enriching. (The museum is included in the Lyon City Card)
3. Vieux Lyon
For Lyon sightseeing, Vieux Lyon (Old Lyon) is hard to beat. Located in the 5th arrondissement, this section is the city's renaissance district and is just brimming with attractions. The Place du Change, once the city's business square, is in Vieux Lyon. Additionally, Rue St-Jean is a Lyon walking tour staple.
Vieux Lyon is so well-preserved, largely due to the efforts of Andre Malraux, a former French Minister of Culture, it became a UNESCO World Heritage site. The area hasn't just been protected, but revitalized over the years, making trips through the area's winding streets a true pleasure.
There are plenty of ways to tour Vieux Lyon. Check out some of the best tours of Lyon below:
4. Traboules
While you are spending time in Vieux Lyon, make sure to head to the traboules. These renaissance passageways – of which about 40 are open to the public – are an amazing architectural feature that runs below the various buildings and heads toward the Saone River.
The traboules didn't just help residents easily get to water during the era of their construction, but also supported the local silk trade. The passages shielded silk workers from the elements and made their journey shorter (when compared to weaving through the streets above), making it easier to move textiles quickly.
5. Musee Miniature et Cinema
If you are trying to figure out what to do in Lyon and want a fun, but eclectic experience, the
Musee Miniature et Cinema
(Museum of Miniature and Cinema) should make your list. In reality, the facility is two museums in one, and the two concepts don't have much to do with one another.
The first portion features the work of Dan Ohlmann and many other miniature artists, who painstakingly created a variety of tiny scenes. For the cinema-based section, you'll find various movie props from a range of popular films, such as a triceratops head from Jurassic Park and a costume used in Batman Forever.
As a bonus, you also get to enjoy the 16th-century building that houses the museum. The architecture makes the trip through even more engaging, adding a historical bent to the entire experience. (The museum is included in the Lyon City Card)
6. Musee des Beaux-Arts
Lyon's
Musee des Beaux-Arts
(Museum of Fine Arts) has over 70 rooms brimming with pieces created by artists like Edgar Degas and Auguste Rodin. Works date as far back as antiquity, and you'll find everything from sculptures to paintings to decorative art pieces throughout the building. Guests of the museum can take advantage of the free audio guide, allowing you to flow through the property with ease and learn about the various artworks along the way.
The structure itself is also magnificent. The Musee des Beaux-Arts is housed in a 17th-century former Benedictine convent. There is also a breathtaking garden. (The museum is included in the Lyon City Card)
7. Les Halles de Lyon Paul Bocuse
Lyon is known as a major destination for foodies.
Les Halles de Lyon Paul Bocuse
is an outstanding indoor food market that houses nearly 50 vendors, along with numerous restaurants and bars. If you want to do some of your own cooking while visiting Lyon, you can find almost anything here, including cured meats, cheese, truffles, spices, and fresh fruits and vegetables. You can even book a
Morning Market Tour
including 5-7 tastings along the way!
Best Restaurants in Lyon
Foodies also flock to Lyon for the city's bouchons, a type of restaurant that was founded in the city. These establishments focus on traditional Lyonnaise cuisine, such as duck pate, roast pork, and sausages. However, if you are looking for a bouchon specialty, the Quenelles de Brochet (pike dumplings) is the gold-standard dish for a genuine bouchon.
However, Lyon has more to offer than bouchons. Along with stellar French cuisine, the influences of the various cultures that have called the area home led to some surprising fusion establishments and unique flavours. Plus, the city boasts over 1,500 eateries, making it easy to see why Lyon was once dubbed the "world capital of gastronomy." However, it also makes choosing the best restaurant in Lyon – or even just the best bouchon Lyon has – particularly challenging. The city simply has too much to offer.
If you are trying to figure out what to do in Lyon, France, when it comes to food, here is a look at the best restaurants in Lyon and why they are worth the trip.
1. Le Musee
Nestled in the former stables of what was once the Hotel de Ville, Le Musee is an amazing bouchon that serves up a range of Lyonnais meat-heavy traditional dishes. The menu changes daily and features only the freshest local ingredients. You can choose between 10 appetizers and 10 entrees, as well as five dessert selections.
2. Restaurant Paul Bocuse
Many reviewers consider Restaurant Paul Bocuse to be the best restaurant Lyon has to offer. It is the flagship restaurant of the most decorated chef in the city, Paul Bucose, and is a triple-Michelin Star establishment. While Paul Bucose is no longer around, foodies still flock to this location to experience his recipes, many of which feature traditional French cuisine. His signature soupe aux truffles noires VGE, which was created in 1975 for then-French president, Valery Giscard d'Estaing, is worth the trip alone.
3. La Cuisinerie
If you are looking for a restaurant with a charming vibe, La Cuisinerie should be on your list. It is conveniently located in the St-Georges neighbourhood in Vieux Lyon and offers tapas-sized plates with eclectic global fusion flavours. Since the plates are small, you can sample several during your meal. Along with options like crayfish ravioli and chicken and goat cheese churros, there is also a broad selection of vegetarian options available.
4. Cinq Mains
Cinq Mains is a newer establishment but easily qualifies as one of the best restaurants in Lyon, France. This neo-bistro opened its doors in 2016 and became an instant hit, serving up new takes on popular Lyonnais cuisine in a relaxed loft-like space. While its ambiance is modern, the food probably qualifies as twisted traditional, making it a fun option for those who want to experience what a group of newer chefs brings to the table.
5. L'Ourson qui Boit
A fusion restaurant that combines Japanese and French cuisine, L'Ourson qui Boit is always a taste adventure. The dishes are brimming with fresh produce and focus on light, clean flavours that genuinely respect the ingredients. The menu changes frequently based on the season. Along with two appetizers and two entrees, you can choose from a selection of amazing wine that is designed to complement the dishes. There are also delectable desserts available, allowing you to round out your meal with a sweet treat.
6. Daniel et Denise
If you are looking for the best bouchons in Lyon, Daniel et Denise is certainly a contender. Considered one of the most reliable options in Vieux Lyon, Joseph Viola, an award-winning chef, creates stylish variations on traditional Lyonnais dishes, combining the familiar with the unexpected with an amazing effect.
7. Chez Albert
Many locals and travellers consider Chez Albert the best restaurant in Lyon for French cuisine with a unique spin. The flavours are bold and varied, bringing in influences from around the world to create delectable roast meats, enticing seafood, and quirky creative casseroles.
8. Le Poelon d'Or
Another best bouchon Lyon has to offer is Le Poelon d'Or. Local foodies adore this restaurant and often recommend the stellar andouillette and pike dumplings. Along with delicious entrees, this bouchon also has mouthwatering desserts. The chocolate mousse is light but decadent, and the vanilla crème brulee is everything you could possibly hope for in a classic dessert.
9. Les Mauvaises Herbes
Vegetarians and vegans flock to Les Mauvaises Herbes. This easy-going restaurant focuses on organic ingredients, cooking and seasoning them to perfection. The menu also adjusts with the season, ensuring that the produce is both fresh and of the highest quality. In the evening, you can try a range of small plates and a glass of wine, making the entire experience relaxing and enjoyable.
10. Terre Adelice
If you want to find the best places to eat in Lyon when you are craving something sweet, Terre Adelice is a must-visit. This Vieux Lyon ice cream shop serves up 150 different flavours, ranging from classic options like Madagascar vanilla and Valrhona dark chocolate to unique treats featuring notes of lavender, cardamom, wasabi, or even tomato-basil.
Lyon Food Tours
If you want to eat your way around Lyon but aren't sure where to begin (or how to choose) why not join a food tour of Lyon. Here are some great options:
Where to Stay in Lyon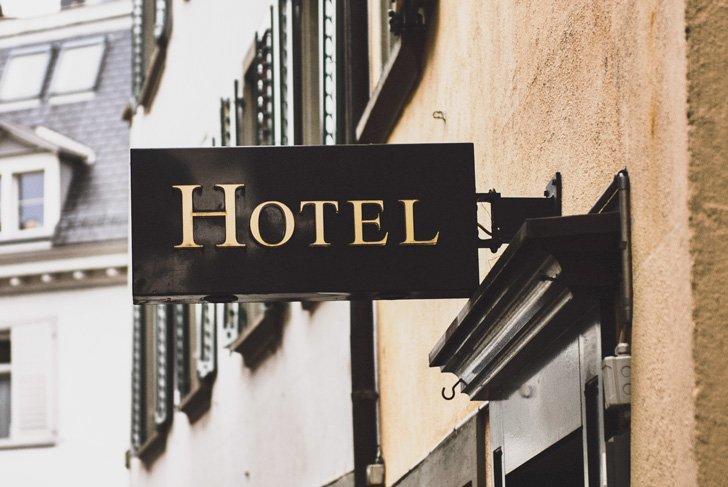 Whether you want to spend a day seeing the Lyon, France attractions, or an entire week exploring all of the places to visit in Lyon, having a quality place to stay is a must. Luckily, there are plenty of amazing options available, ensuring you can have a comfortable experience in a well-appointed room, so you have the energy to take in all the things to see in Lyon each and every day.
If you are trying to decide where to stay in Lyon, here are some options worth exploring.
1. Apartment MiniSteel Loft Brotteaux Part-Dieu
If you are looking for an affordable option, Apartment MiniSteel Loft Brotteaux Part-Dieu is hard to beat. The location is incredible, sitting just 3.2 miles from Basilique Notre-Dame de Fourviere and 2.6 miles from Musee Miniature et Cinema. Plus, you get a well-equipped kitchen, separate living area, and a comfy bed across the 151 square foot space, ensuring you have room to stretch out or try your hand at creating meals on your own after a trip to the market.
Check availability and best rates.
2. Une Nuit au Second
Nestled in the heart of Lyon, Une Nuit au Second is just 0.6 miles from Place Bellecour and a 5-minute walk to Ampere Metro Station, making it an excellent option for those who want to explore the city center. The room sizes in this 19th-century building are also very generous, and you get to enjoy modern conveniences like Wi-Fi. Plus, you are surrounded by restaurants thanks to its Lyon Presqu'ile district location, which is excellent if you want to explore the local food culture on foot.
Check availability and best rates.
3. MiHotel Vieux Lyon
If you are looking for a more luxurious experience and want to stay in the heart of Lyon, MiHotel Vieux Lyon should be on your list. Offering stellar city views and well-appointed, large rooms, this hotel is as comfortable as it is convenient. It is near many Lyon, France tourist attractions, including Basilique Notre-Dame de Fourviere, Musee des Beaux-Arts, and Theatres Romains de Fourviere. Plus, you can easily stroll to some of the best restaurants Lyon has to offer, ensuring you can enjoy the cuisine and check off everything on your "what to see in Lyon" list.
Check availability and best rates.
Latest posts by Catherine
(see all)