THIS POST MAY CONTAIN COMPENSATED LINKS. FIND MORE INFO IN MY
DISCLAIMER
.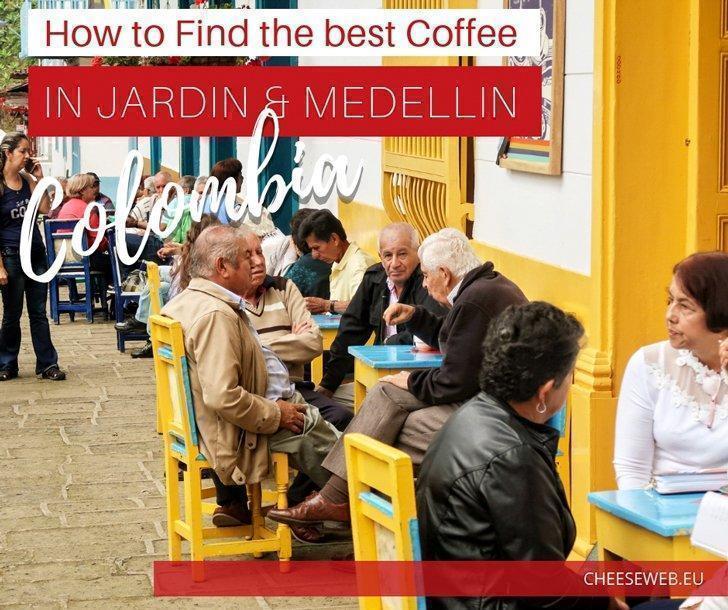 Colombian coffee is famed the world over and no trip to the country is complete without experiencing Colombian coffee culture. Dan shares his journey to Medellin and Jardin to find the best coffee in Colombia.
It's no secret Colombia is becoming popular with tourists in recent years many of whom are seeking authentic cultural experiences.
Colombian coffee culture has recently inspired me, and I am still fascinated by the whole process; from planting the seed right up to sipping the perfect cup of ground coffee beans, understanding coffee is an integral part of Colombian culture.
You'll learn more about my experiences as we dive deeper into this article.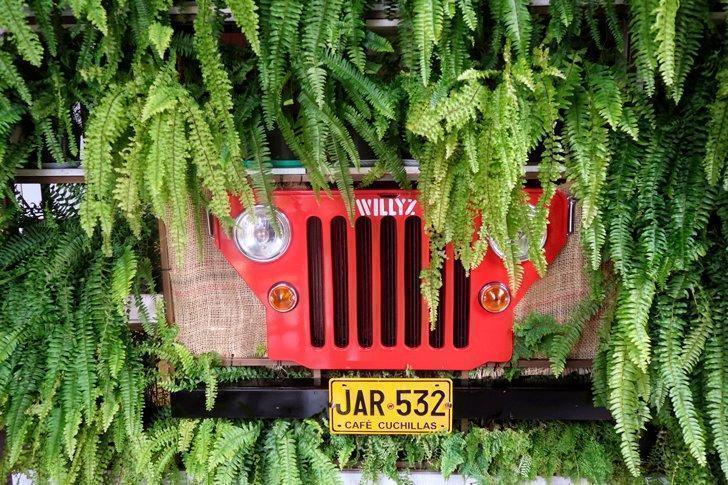 Top Colombian Cultural Experiences in Medellin and Jardin
With so many fun activities to do in Colombia, though, I'd like to share a slice of the Colombian cultural experience I had the pleasure of experiencing during my stay in Medellin Antioquia.
It's worth mentioning since starting Layer Culture, Medellin has been my base in Colombia for the past couple of years. I have stayed here for many weeks at a time and find myself returning at least once a year.
Coffee Shops in Medellin, Colombia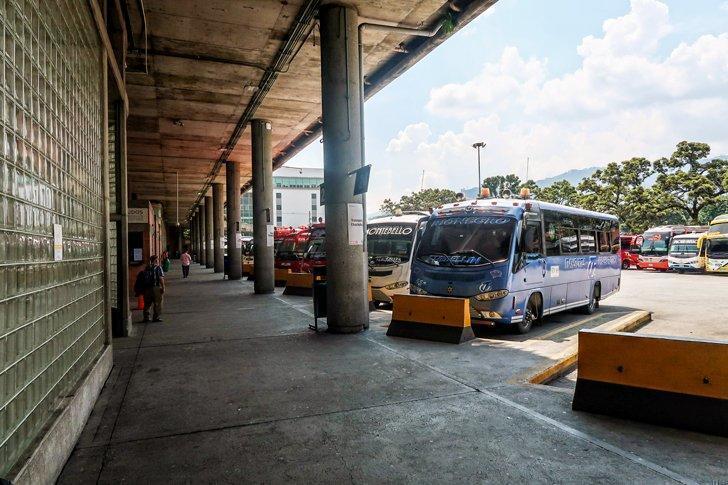 Before arriving in Medellin, I had been told if I want to get an insight into the Colombian coffee culture, Medellin, Antioquia is a great place to start my adventure.
From the airport, my first planned destination was El Poblado. I jumped off the metro, and after climbing the mountainous hill, I arrived at Lleras Park. With a sole purpose in mind, I headed straight to the coffee shop with the best aroma I could find.
Here is where Macanas quickly became my daily morning ritual. Macanas Coffee Shop for me was the best place to get a fresh cup of coffee and a toasted almond croissant.
If you're in the Poblado neighbourhood of Medellin, don't miss it – it's the perfect breakfast spot in my opinion.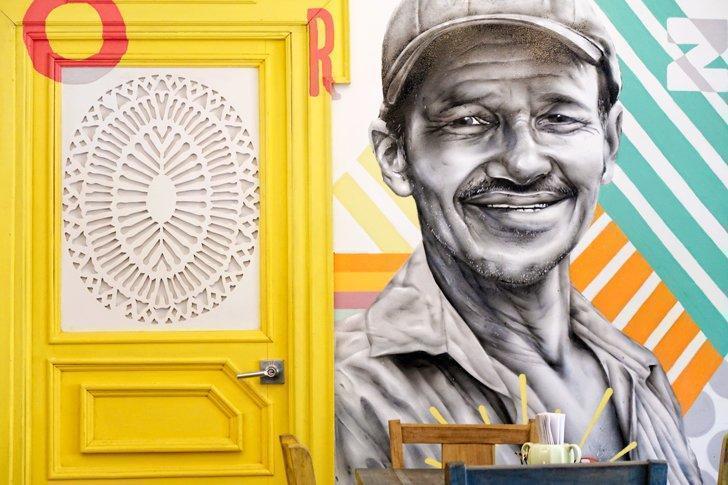 It's also worth mentioning that in the Poblado, I found a great selection of local and international restaurants to suit all tastes; good coffee comes pretty much standard.
If looking for various brewing methods, I'd recommend you visit Pergamino Coffee.
Also, the Poblado is home to many vegan and vegetarians restaurants, so if you're a non-meat eater or have any particular dietary requirements, it's an ideal place to eat.
Outside of Medellin, though, how does one get closer Colombian coffee culture?
One option is to book a day-trip or schedule a 3-day tour of the UNESCO-listed coffee region of Colombia.
The second option is to do it yourself with a trip to the village of Jardin.
Visiting Jardin, Colombia
After being in Medellin for a short while, I knew I had to go deeper into the Antioquia region, and that's how I found my way to Jardin.
I really wanted to have the authentic coffee experience I'd been dreaming about.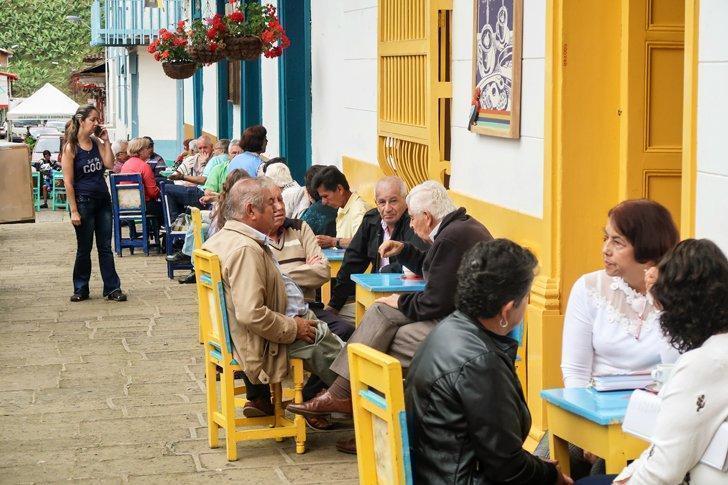 A 3-hour bus ride later, I found myself in the picturesque village of Jardin. From here, I used my Spanish conversation skills to ask about coffee tours and engage with locals.
I prefer to drink organic coffee which can be a challenge to find in Colombia, even in the coffee region itself.
I was thrilled to learn there is a selection of organic coffee farms thriving in Jardin.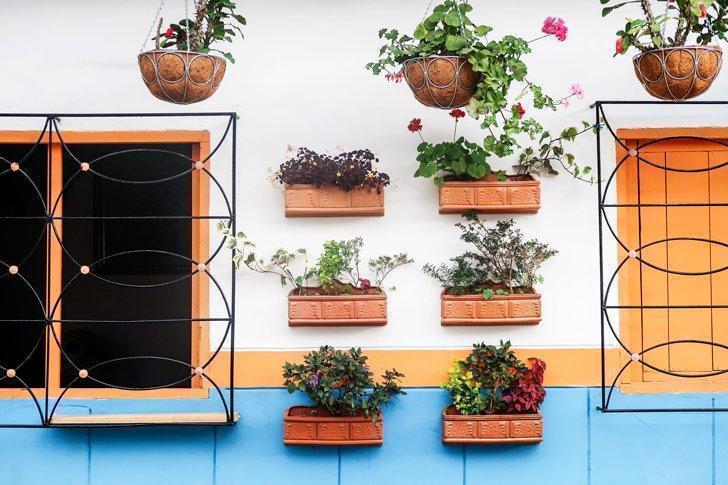 With my Colombian coffee tour now arranged for the next day, I spent a few hours just wandering around the town. It's so beautiful, The everyday life and culture of Jardin seem pure, and it is so easy to strike up a conversation with a local and discuss daily pleasantries.
All that was left to do was find something to eat. I wanted to avoid a lot of the heavily fried food that is widely available on the streets and managed to find a much better alternative.
Where to Eat in Jardin, Colombia
A local man who attempted to sell me his avocados on the street asked me if I was going to the Truchera (Spanish for trout restaurant) for lunch. I'd not intended to but thought, why not. There was a giant sign with an arrow beside me saying Truchera.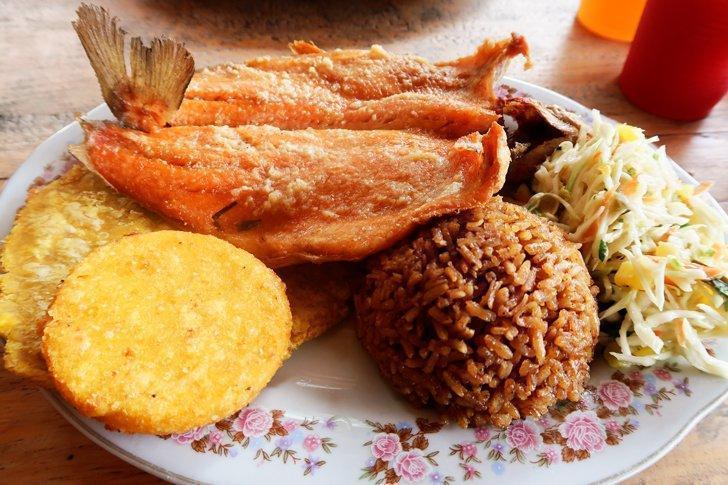 I later found out many people who visit Jardin go especially to visit this trout farm called La Argelia Restaurante. For just $20,000COP ($6USD) I was able to eat a meal that filled me up for the rest of the day – without feeling so greedy.
On my return to Medellin I found out this restaurant in Jardin was a local specialty, so I was pleased to have tried it off the back of a recommendation by a local.
Organic Coffee Farm Tour in Jardin, Colombia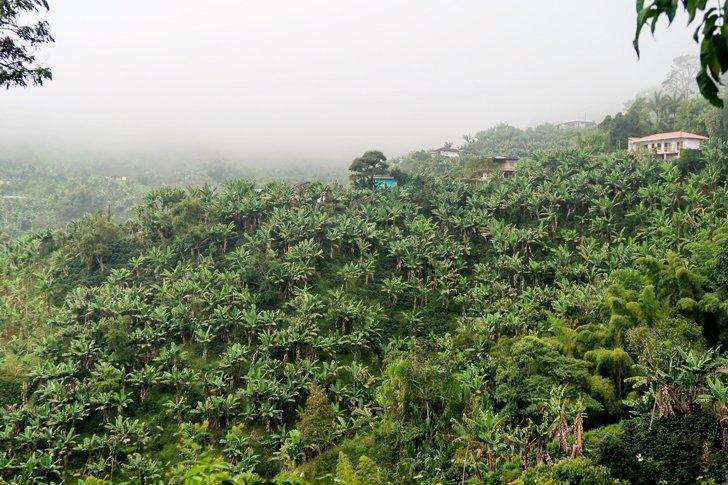 My day to tour an organic coffee farm had finally come. I heard a knock on my hotel room door at 7:00 am. It was my pre-arranged taxi who had arrived to take me to the coffee farm.
We began the misty morning drive, and as we climbed higher into the mountains, the view of coffee and banana trees became a common sight.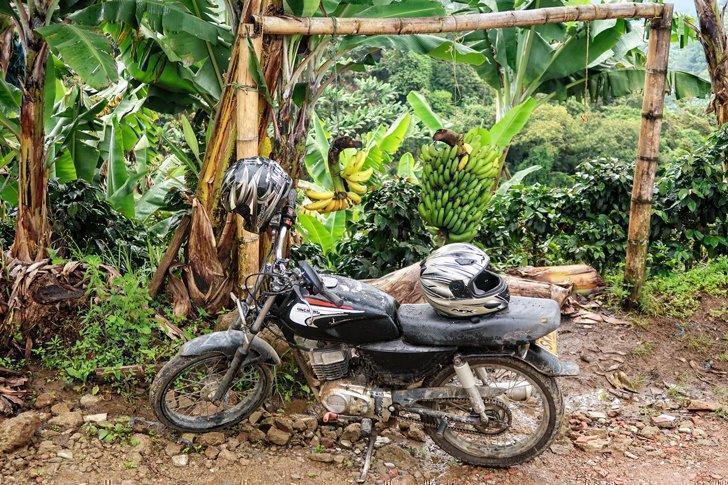 Next, we arrived at the coffee farm. I met with Isabel at Finca la Florida who was going to show me the whole Colombian coffee process. The first thing we did though was brew a cup of the finest organic coffee derived from her freshly ground beans.
Isabel taught me everything I need to know about coffee. I even got the chance to pick my own coffee beans. Knowing a bit of conversational Spanish goes a long way in Colombia.
By asking basic questions, I was able to learn so much more about the life of a coffee farmer and not just the bean to cup process, but also the commercial side and distribution of the product.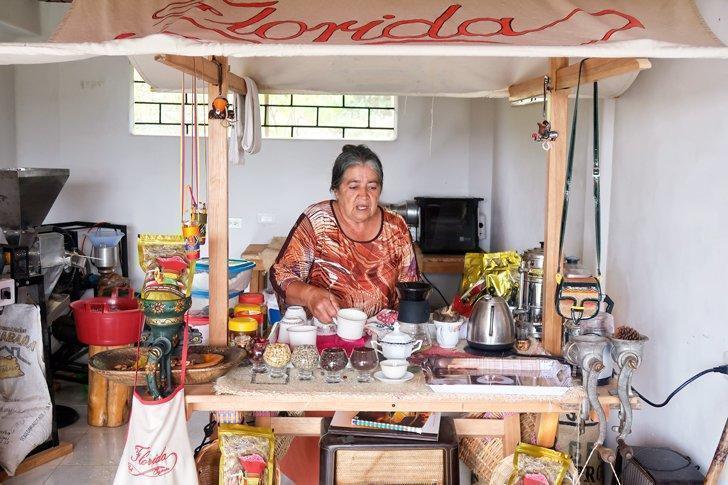 As far as Colombian cultural experiences go, this has been by far one of my favourites. I managed to learn about the local people and how cash crops like Coffee are the basis of everyday life for many people in the Antioquia region.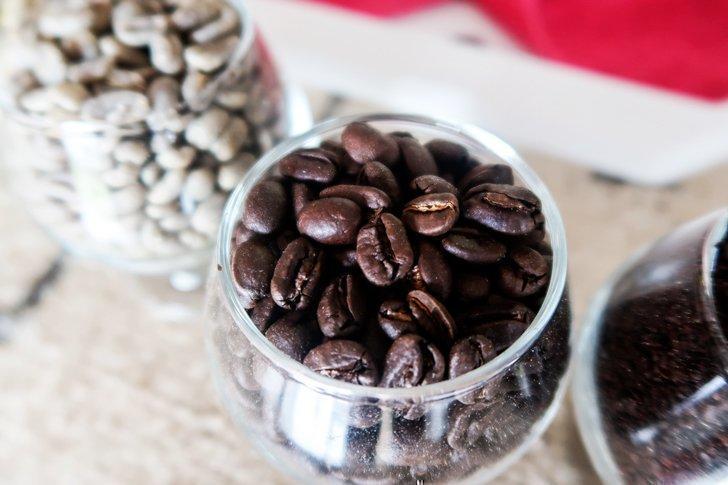 So, with the endless amount of things to do in Colombia you now have one more idea to consider. As coffee is mainly grown in specific regions of Colombia, you'll find Antioquia is convenient especially if you're travelling from Medellin, the closest big city in the region.
More of the Best Colombian Cultural Experiences
Latest posts by Daniel James
(see all)