About Egypt
Population: 94,798,827
Size: 1,010,408[4] km2 (390,121 sq mi)
Official Language(s): Arabic
Capital City: Cairo
Time Zone: Eastern European Time (EET)
Currency: Egyptian Pound (E£)
Electrical Plug Type: Types C (Europlug) and F (Schuko plug)
Drives on the: Right
Food You Must Try: Kushari: A true blend of Mediterranean flavours, emblematic of Egypt's multicultural foundation, Kushari brings together lentils, rice, macaroni pasta, tomatoes, and onions with a typically Egyptian blend of spices.
Flag: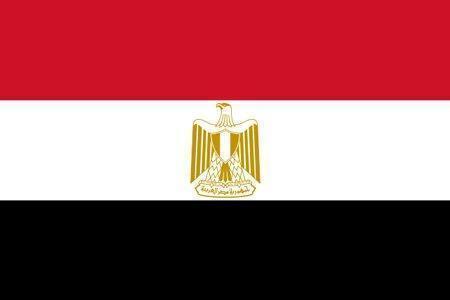 Best things to do in Egypt
UNESCO Sites in Egypt
Historic Cairo: One of the oldest Islamic cities in the world, Islamic Cairo is filled with architectural and design wonders that strike an awesome contrast to the contemporary, cosmopolitan city. A vibrant centre for Cairo life, visitors can expect to spend a significant amount of time exploring markets and historic sites.

The Great Pyramids, located just outside of Cairo feature the massive structures, the Sphinx and other remains of the ancient civilization. The ancient capital of Egypt,

Memphis

, boasts the Mit Rahina Museum, with the enormous sculpture of Rameses II, carved from a single block of limestone. Even missing half of his legs, Rameses is over 13 m long. We were the only visitors to Egypt's oldest known pyramid, the step pyramid of King Zoser (or Djoser). The courtyard complex includes some incredible carvings inside the tombs, and we didn't have to share the space with anyone else.
Top Attractions in Egypt
Of course, you're going to see the pyramids! They're right there! Although we usually

recommend slow travel

– in the case of Egypt, a guided tour was absolutely worth it.

Our journey with Abercrombie & Kent

provided expert Egyptologists, packed with a passion for their history and culture. You may even indulge in a slow, but thrilling, camel ride.

To get a sense of how Egyptians envisioned their journey to the afterlife, you can visit

the Cheops Boat Museum

. The massive vessel is viewable from three angles, and you can see photos and diagrams of the excavation process.

Rivalling the pyramids for iconic Egyptian imagery is the mighty Nile river. I was fortunate to spend my final hours in Luxor on the deck of a gently cruising ship, watching the sun sink quickly to the horizon. My first moment of relaxation included a comfortable lounge chair and a gin and tonic in my hand.

Egyptian Museum in Cairo

: You could spend a whole day at the Egyptian Museum in Cairo, and you probably should. I just had a few hours there, and I was literally running from exhibit to exhibit. You aren't permitted to take photos inside (I had special permission thanks to my 'minder'), but honestly, you should just focus on taking it all in.

The section of

Karnak Templar

in Luxor open to the public, the

Precinct of Amun-Re

, is only part of this incredible temple complex. Over 30 pharaohs contributed to the expansion of this site, giving it endless decoration and complexity.
Fun Facts about Egypt
Egypt's landscape, including the desert Sinai Peninsula, is found on the continents of both Africa and Asia

If you think your closet could use some purging, Egypt has a 5000-year-old dress

Thonis (also known as Heracleion in Greek), an ancient Egyptian trading port was discovered and explored in the past decade after being submerged underwater after 1200 years.

The exchange of wedding rings between bride and groom is a tradition originating in Egypt

Egyptians are responsible for the 365-day annual calendar. This solar calendar was divided into 12 months, comprising three seasons with 120 days each.

The Nile is the second longest river in the world, bested only by South America's Amazon

Think sunglasses, not raincoats – Egypt receives a tiny amount of rain per year, averaging between 20 and 200 mm per year. That average shrinks to 0 mm in central and southern parts of Egypt.

Although her ethnicity and place of birth have been the source of some contention, Egypt's last Pharaoh, Cleopatra was born in Greece.

Will work for beer? A common misconception about the Pyramids (a rumour originating way back with Herodotus) is that they were built by slaves. Recent evidence to the contrary indicates that workers were provided with many incentives to make the massive structures, including a daily stipend of beer.

Cairo is home to the first (and still 1 of only 2) underground light rail transportation systems in all of Africa (the second is in Algiers). The Metro is part of a complex, multi-transit system servicing the huge capital and surrounding areas.
Our thoughts about Egypt
Alison says: "Despite my whirlwind tour, and several wonderful trips elsewhere since, I find my memories of Egypt coming back to me at strange times. I haven't been able to shake it, and I find myself wanting to return. I feel I barely scratched the surface of this historically and culturally rich country. I want to experience the hospitality and curiosity first hand, and next time I'm definitely going to seek out the street food."